Anti-Aging & Skin Tightening Handset
Radiofrequency:
1 Megahertz
Voltage range (Level 1 to level 5): 97V to 118V

Electrical Muscle Stimulation:
ION: 2.75mA
ENI: 2.75-12.5mA
EMS: 3mA-15mA

Light Therapy:
Red Light: 623nm
Blue Light: 465nm

Sonic Massaging:
ION: 100Hz
ENI: 10Hz
EMS: 100Hz

Technical:
Battery Specification: 7.4V, 650 mAh
Adapter: Input 100~240V,0.35A Output 9V 1.5A
Rated Power: About 10V
Bare Weight: About 350g 1.5
Full-charge time: About 2 hours

Safety Certifications: FDA, Health Canada, CE, EMC, RoHS, CQC, PES compliant
---
Add the discount code LUMO160 at the checkout page



60 Day Money-Back Guarantee
Lumo's unique two-tier dermal heating system is only available in commercial machines. The higher tier of heating is only triggered for a few seconds (less than 20 seconds) on cooler skin and where the dermal temperature is detected as being higher, the features automatically defaults to the lower heating of 42 degree Celsius.

The Lumo's RF core has a proprietary targeting system that delivers 95% heat into the dermal layer and features an active semiconductor-based cooling system that removes excess heat from the skin.

The Lumo is built with titanium electrodes, medical-grade stainless steel, and twice the number of sensors of most competing devices.

EMS mode operates at 100 Hz/s and packs an average power of 3mA, making it more powerful than typical microcurrent-only devices. Its EMS mode used once a week can provide ongoing benefits for at least 72 to 96 hours post-use.
The EvenSkyn Lumo Device
Travel Case (with additional storage pockets to fit the Venus) ($39.99 Value)
EvenSkyn Conduction Gel (300 ml) ($59.99 Value)
Power Adapter
User Manual
Conduction Gel Ingredients

Aqua (Water)
Glycerin
Hyaluronic Acid
Amino Acids
Hydroxyethyl Cellulose
Peptides
Methylparaben
Triethanolamine
How to use the Lumo
Unleashing the Power of Dermal Technology
Prep your skin
Prior to use ensure that the area to be treated has been thoroughly cleaned. The skin needs to be free of oils when using the device in its first four modes (RF, ION, ENI & EMS). We recommend using the EvenSkyn Conduction Gel for conductivity and seamless glide of the device. And, you can use any favourite water-based serums or moisturizers in the ENI mode (the absorption mode).
Maximizing Results
Alternate between the modes as you prefer. The Lumo has 5 different modes (with 5 intensity levels), we recommend starting with the lowest settings and adjusting depending on your comfortability and toleration. Each mode has a pre-programmed maximum duration, after which the Lumo will revert to being in standby mode.
Tighten & Lift
The Lumo needs to be in slow but constant motion, to ensure uniform dermal stimulation, and avoid aver-heating. If all the modes of the devices are used to the pre-programmed maximum duration, this should be the maximum usage in a single session, as the amount of RF wave usage duration should not exceed 25 minutes per week (if you're treating the neck as well)
This product has no reviews yet.
The Science
In-Clinic Technology. Miniaturized.
Lumo, being an all-in-one anti-aging handset, employs a quintet of 5-advanced clinical technologies to help rejuvenate mature skin.
Returns Volume: Neocollagenesis and Neoelastinogenesis
RF (Radiofrequency) waves penetrate & warm the dermal layer up to 140°F to promote the remodelling and growth of collagen & elastin fibers.
Defines, Strengthens & Tones Muscles
Deeply stimulates face & neck muscles with patented EMS (Electrical Muscle Stimulation) technology to increase muscular hypertrophy, resulting in a firmer, more even appearance.
Increased ATP Production: Photorejuvenation
Applies safe non-thermal photobiomodulation (PBM) red light at a wave length of 623nm to stimulate mitochondria, while also increasing ATP and collagen production.
Enhanced Skin Care Product Absorption: Iontophoresis
Iontophoresis & sonic vibrations assist with the active uptake & absorption of skincare products.
Inflammation Reduction: Blue Light Therapy
Through porphyrin activation, blue light at 465nm is used to kill harmful bacteria, thus reducing inflammation.
Dead Skin Cell & Dirt Removal
Active ionic export & RF are paired to assist with deep facial cleansing for removal of excess oils, dead skin and dirt build-up.
Multi-Region Improvements
Full-Face, Neck & Décolletage Results
6 Months Before & After: Used for 10 minutes per week, shows visible & clinically significant improvement in wrinkles, volume and skin laxity.
Move the slider over the image below to view the before/after changes.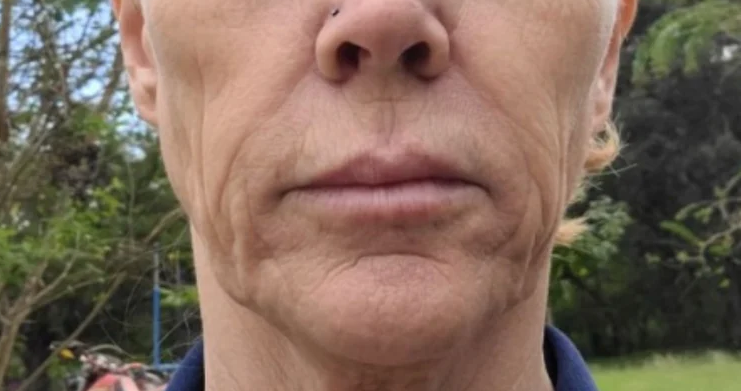 Before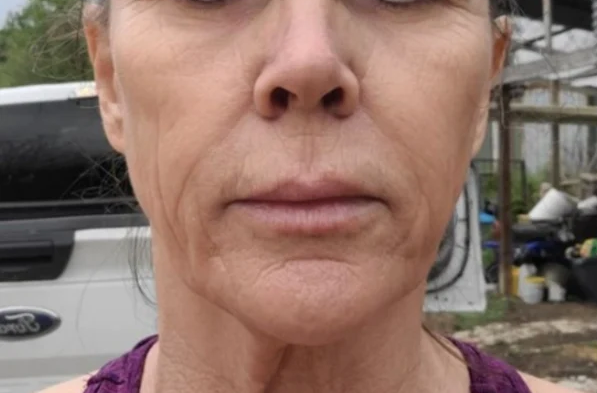 After (6 months)
Decreased Wrinkle Depth
Observable Localized Volume Gains
4 Months Pre and Post Usage Comparison: Significant neocollagenesis signals present indicating notable improvement in wrinkles & fine lines. Significant & positive gains in volume in previously cosmetically-affected areas also visible.ᶬ

Usage Routine: Once per week only for 15 minutes per session, with max. intensity limited to level 3 (due to skin sensitivity to heat).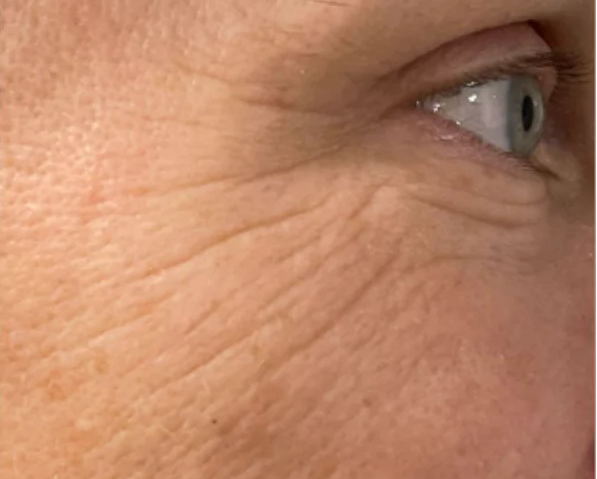 Before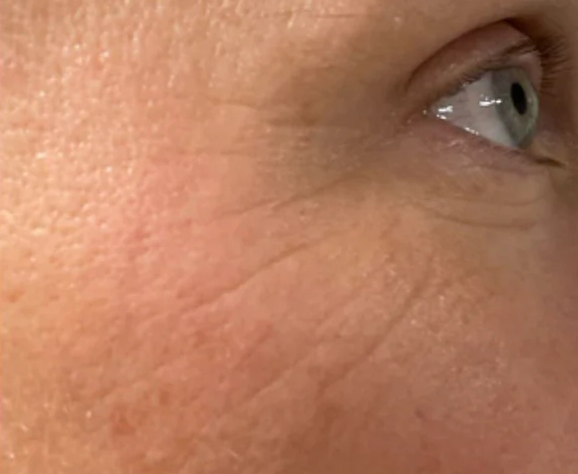 After
Increased Jawline Definition
Jowl Lifting & Neck Skin Tightening
3 Month Progress Photos: Marked improvement in the jowl & neck regions. 90 days of Lumo usage.

Regimen: 2x weekly, 15 minutes of total time per session, per region (2x RF; 1x EMS).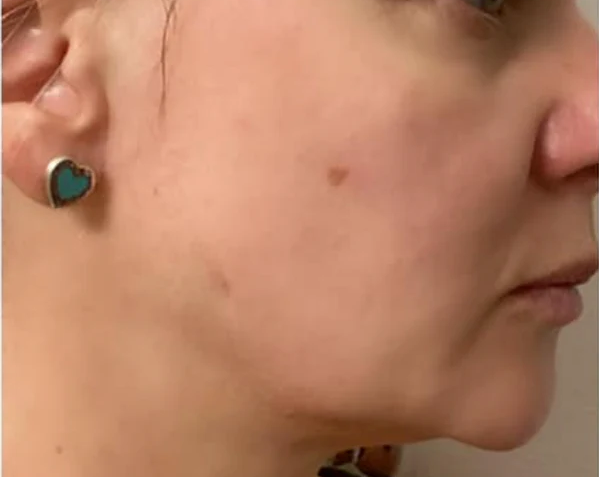 Before
After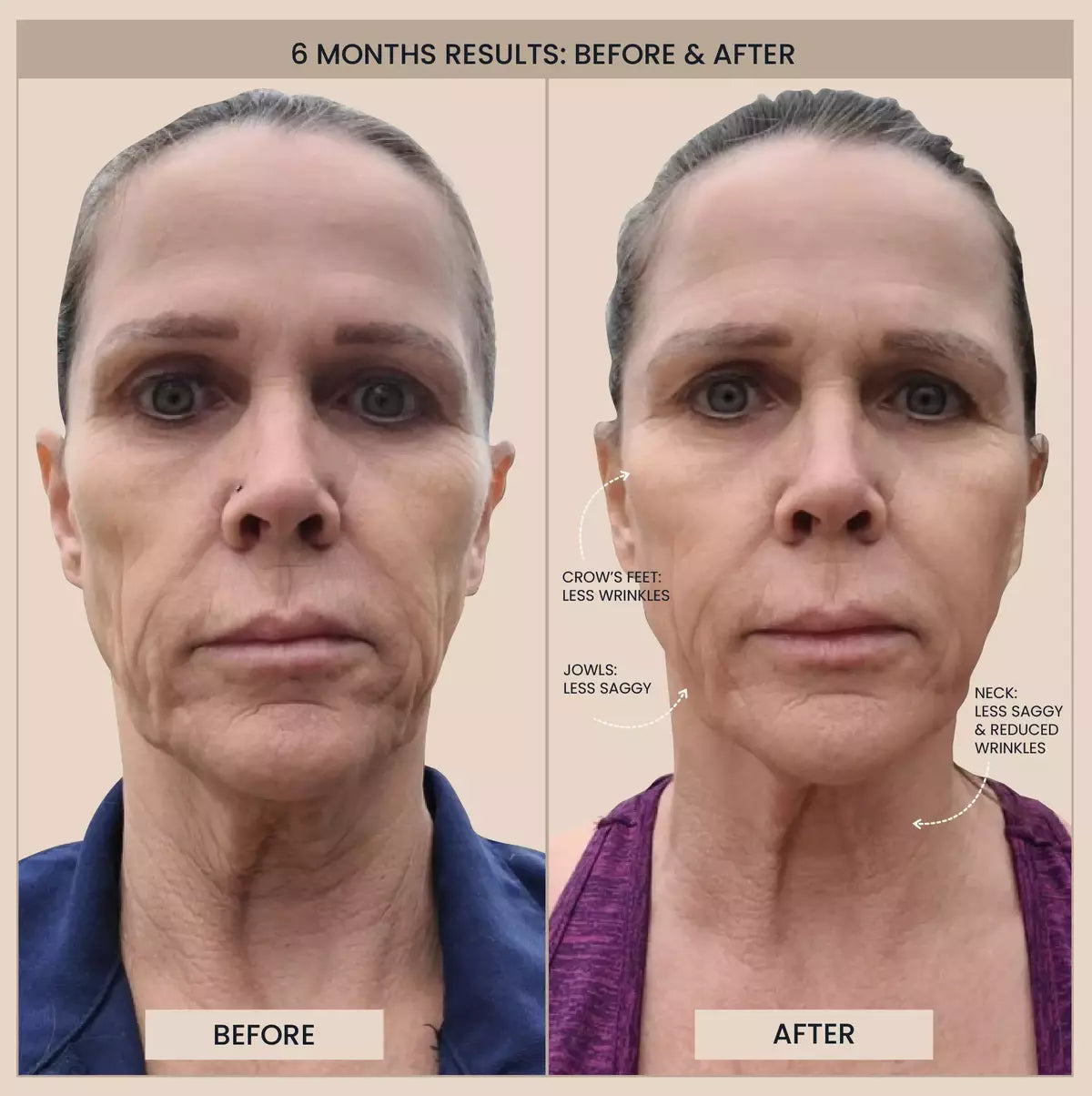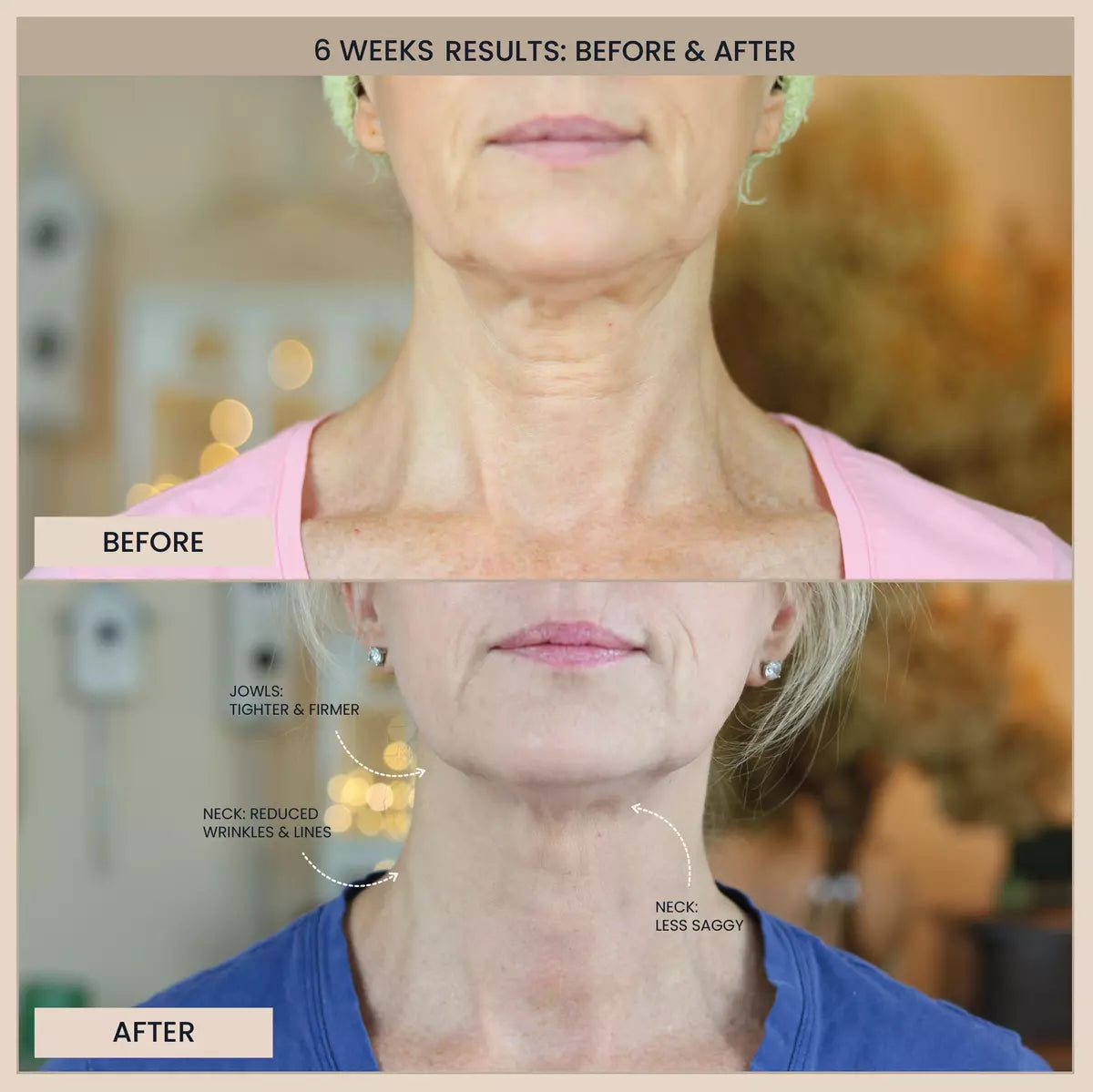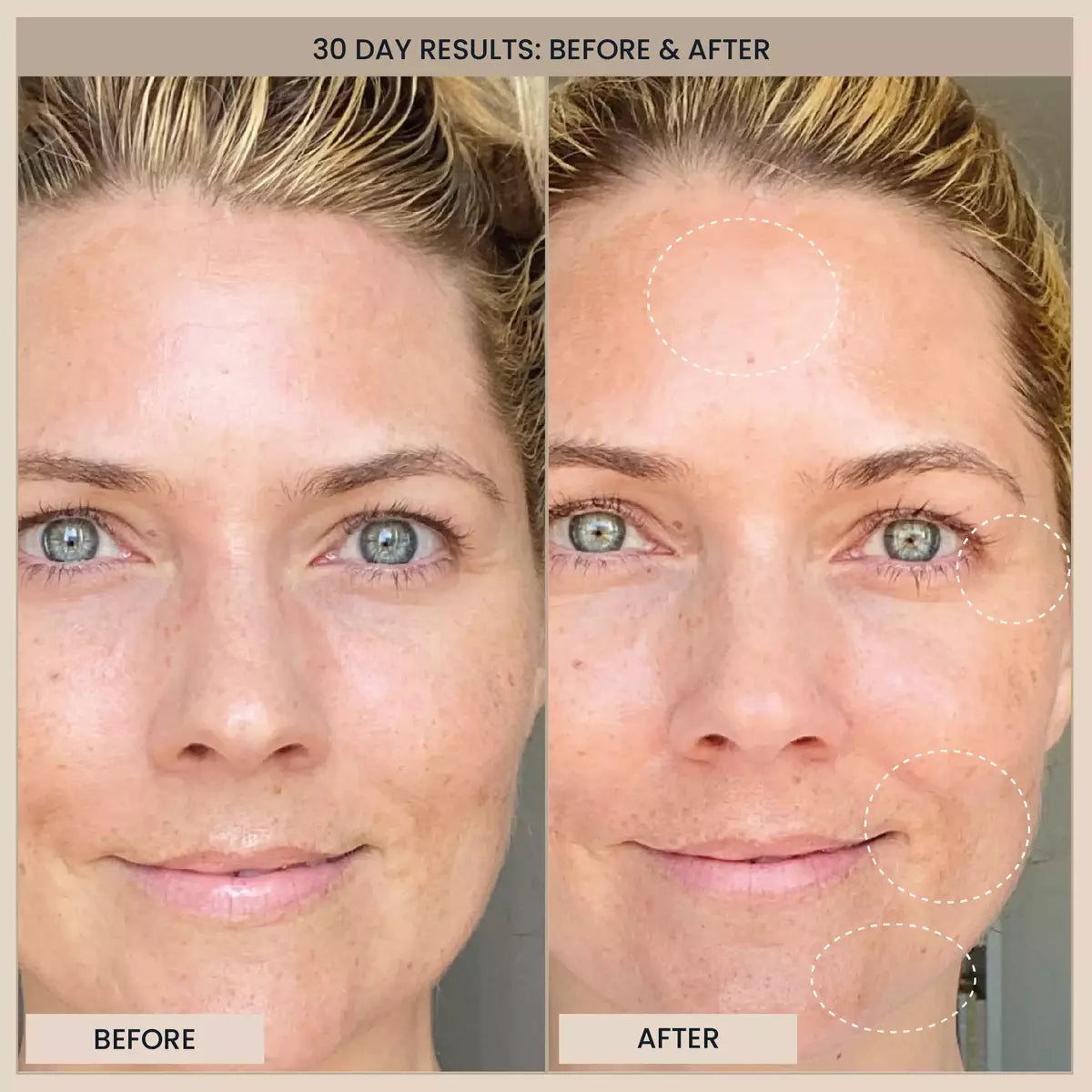 FAQ
Our FAQs section provides answers to common questions about our products, services, and terms. But if you can't find the answer to your specific question, please feel free to message us and we'll be happy to assist you.
More FAQs
Is the Lumo safe to use with BOTOX and/or Fillers?

The Lumo is safe to use with all major approved dermal and sub-dermal fillers. The RF's heating when using the Lumo is much lower than tolerable by the fillers, and as such, there are no current contraindications against using it if you already have fillers or are considering getting them. However, we recommended waiting two weeks before doing your first Lumo session after the injection.

However, it's important to note that if the fillers are placed higher in the skin, there may be rare cases where they could be impacted, and it's best to consult a dermatologist to ensure maximal safety and clarity.
Can I use the devices if I have Hyperpigmentation or Melasma?

Yes. In most cases, radio frequency skin tightening generally is fine because the convergence of the RF waves happens in the dermal layer, which is below the topical epidermal layer, where most of the melanocytes (pigment-reducing cells) exist.
I have metal implants/screws in my face. Is it safe to use the Lumo?

While there are no contraindications for implants and/or screws that lay much lower than the 4mm penetration depth of the Lumo's RF waves, consulting a medical practitioner intimately familiar with one's unique medical condition is recommended because in addition to the lesser concern of overheating the material, conduction may also become a potential issue where the EMS microcurrent comes on.

If the metal lies much lower, there should ideally be no issue using the RF-only mode of the Lumo to rejuvenate the collagen in the dermis. But again, as mentioned above, every person's implants and medical condition make their situation unique.  Thus it's best to consult your medical doctor before using a device such as the Lumo that combines microcurrent, radio frequency, phototherapy, and sonic massage therapy to deliver the best anti-aging goals.
Does Lumo RF cause fat loss?

The Lumo's targeted RF focuses specifically on the narrow dermal layer containing collagen, with its bipolar modality most of the targeting occurrs within 1-3mm depth. The Lumo does not interact with the subcutaneous fat layer, which sits at 6mm or deeper. Check out this study on RF skin tightening:

Find study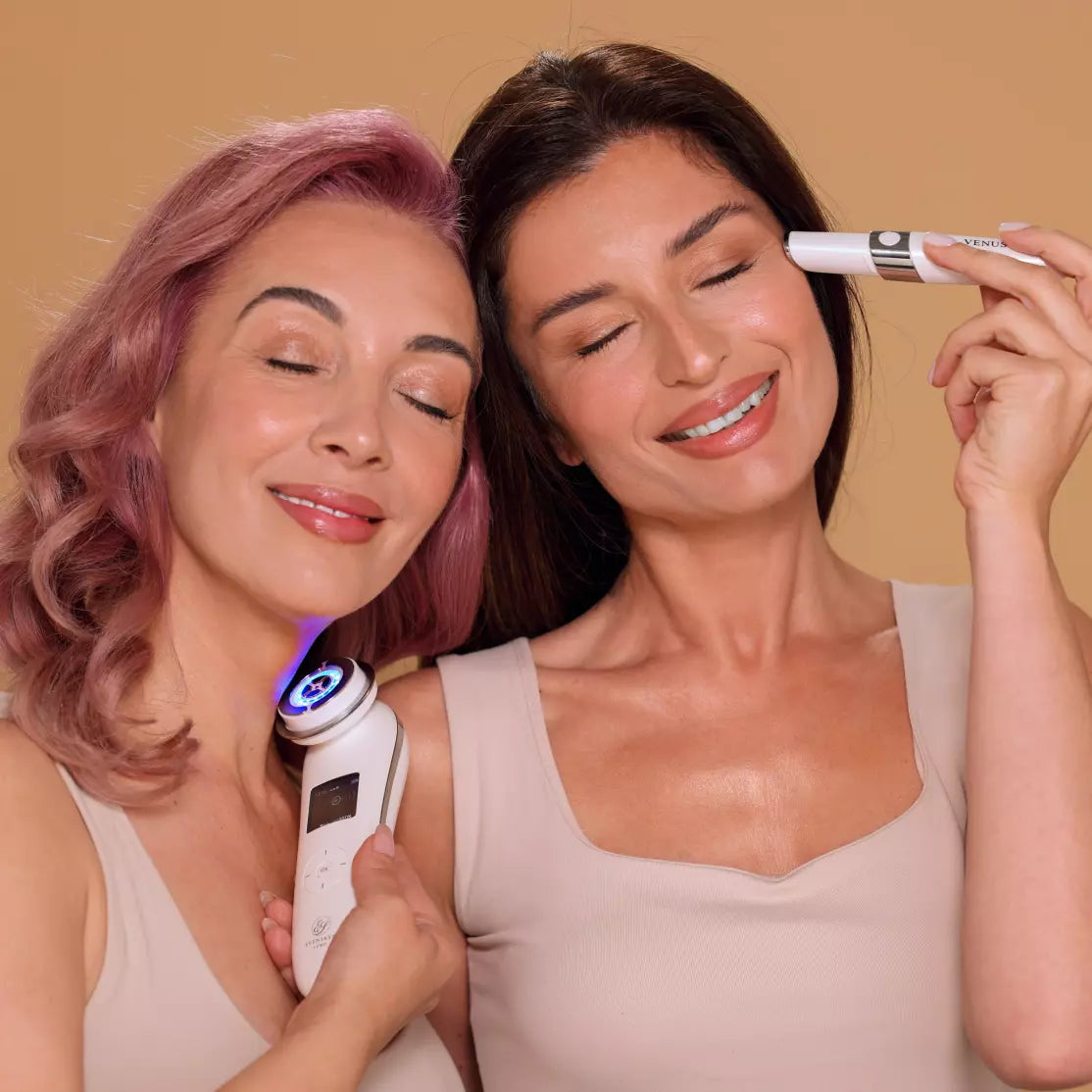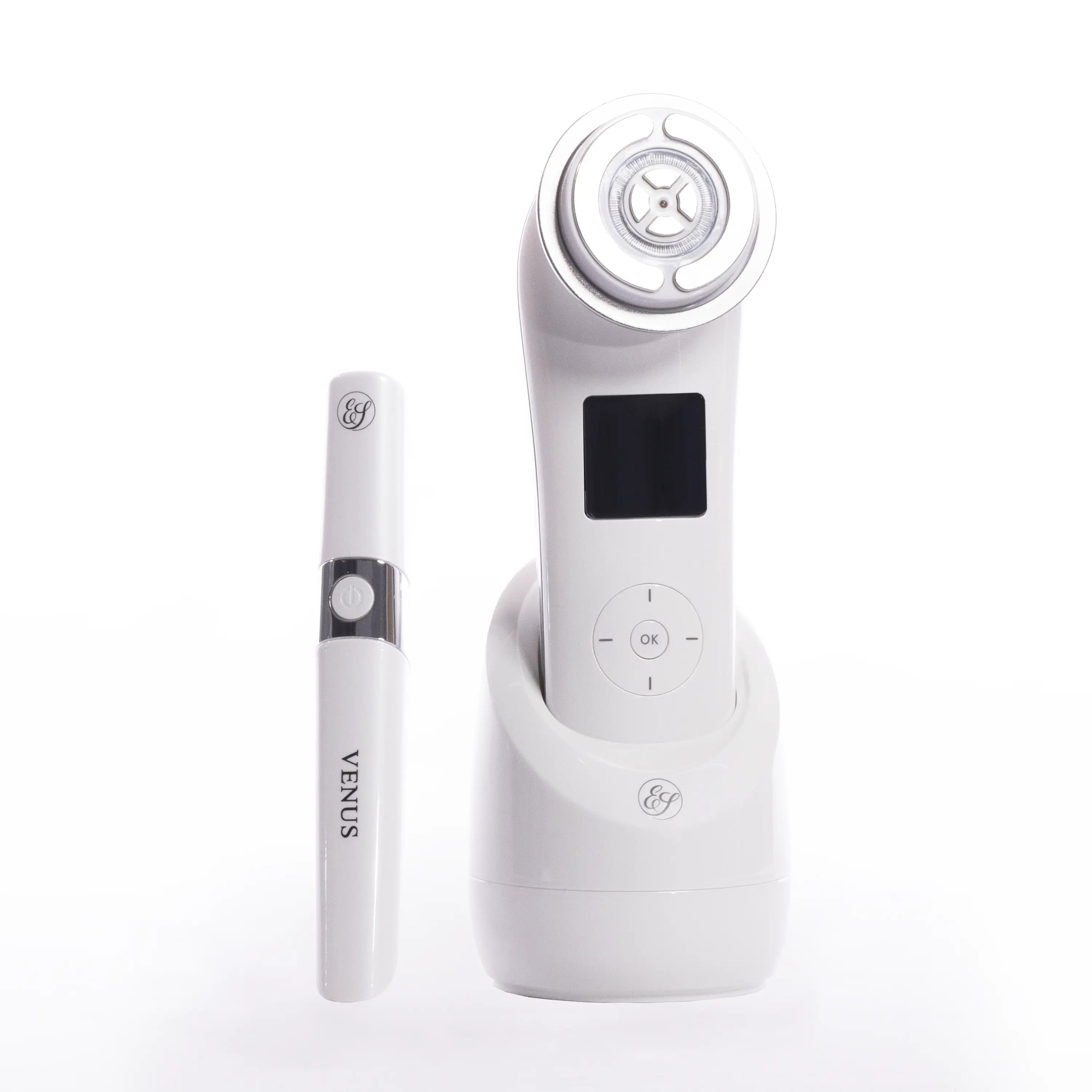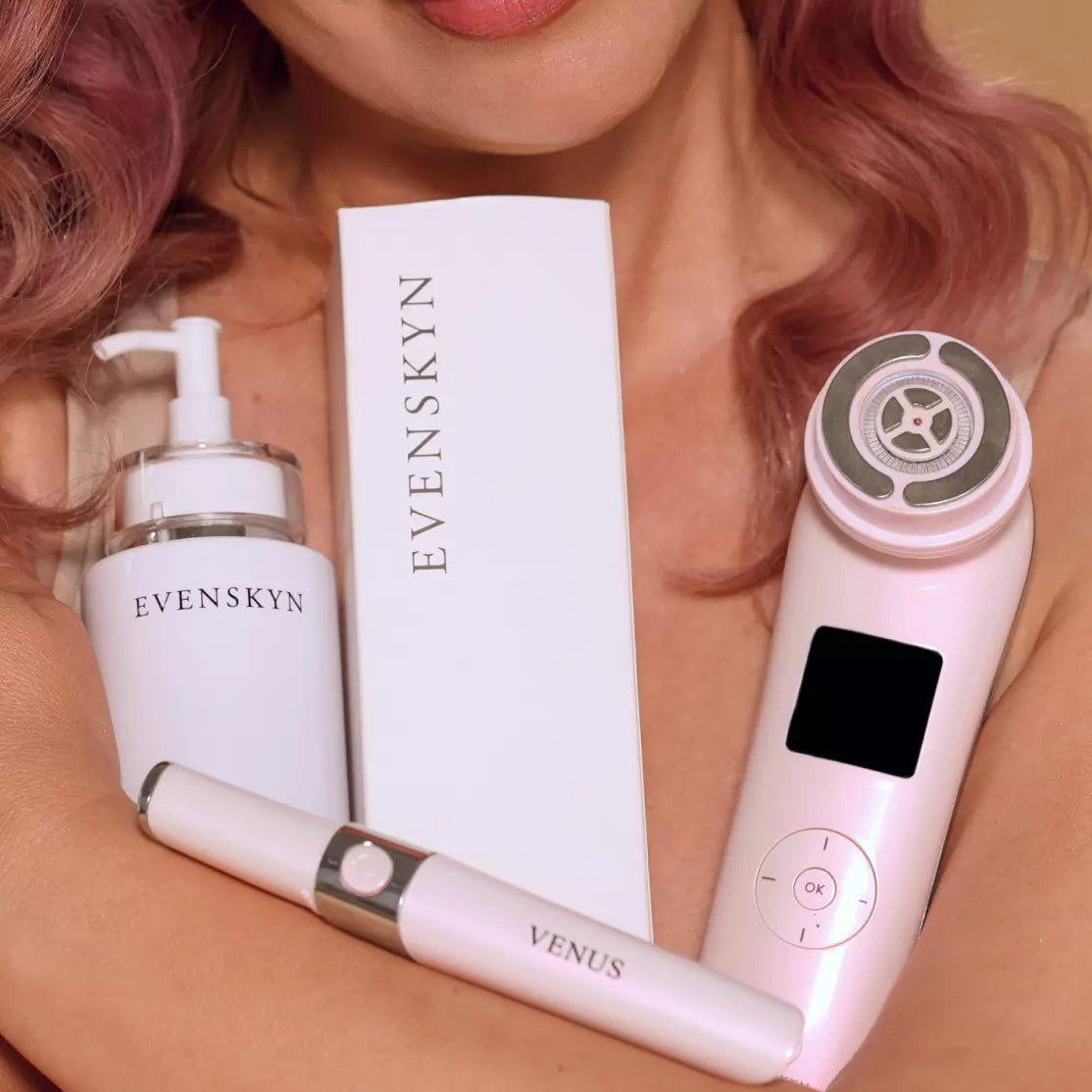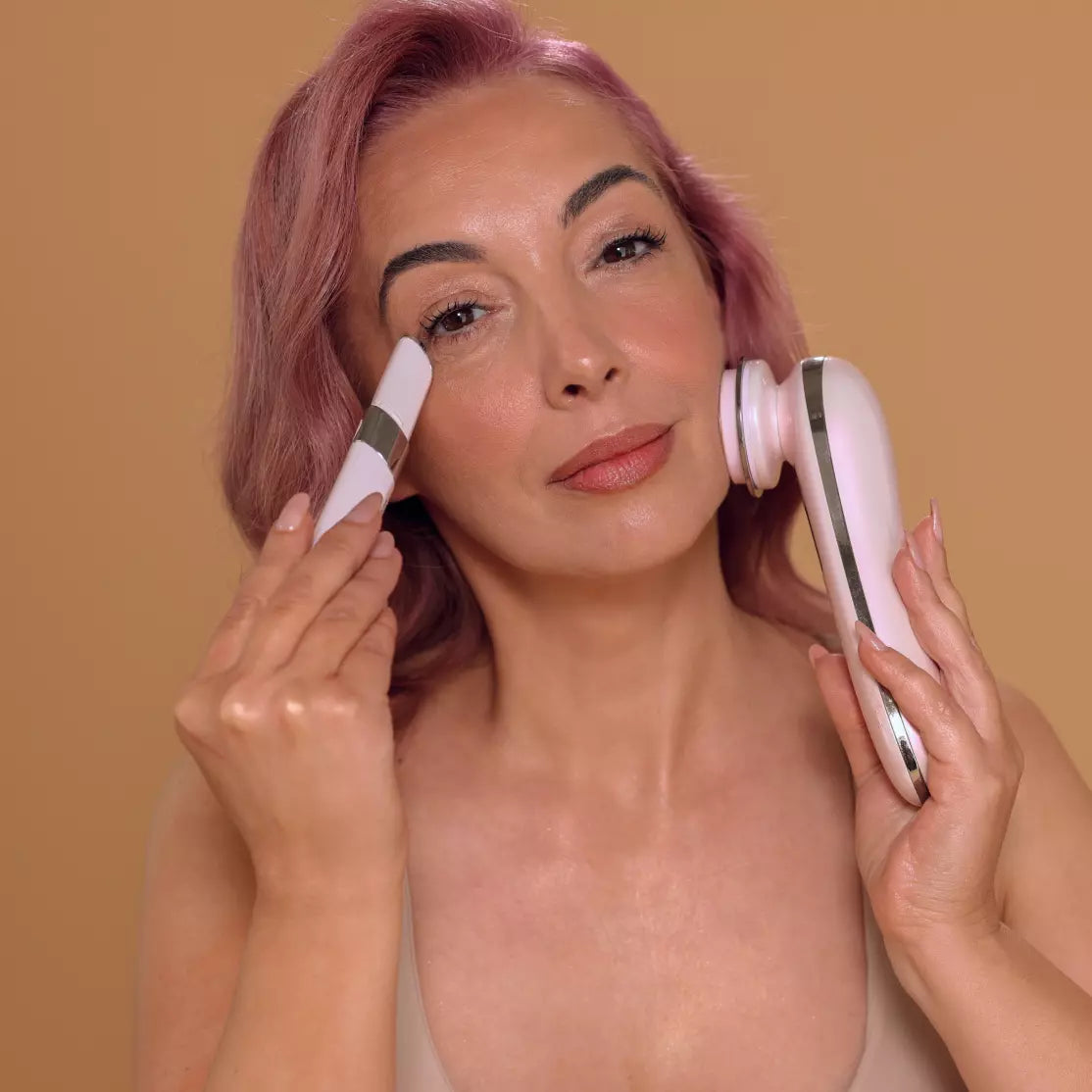 Bring your at-home skincare to a professional-grade with our exclusive bundles!
Optimal Usage Frequency for Lumo
These guidelines optimize EvenSkyn Lumo's benefits while ensuring safe usage based on your age group. Please keep in mind that these are suggestions, not strict rules. Listen to your body and seek advice from a healthcare professional if needed.
| Usage | Age: Below 40 | Age: Above 40 |
| --- | --- | --- |
| No. of session per week | 1 to 2 | 2 to 3 |
| Duration per session | 5 - 8 minutes | 5 - 8 minutes |
| Minimum days between sessions | Min. 3 days | Min. 2 days |
| Intensity per session | Up to level 4 | Up to level 5 |
| Total max. duration per week (face) | ~ 15 minutes | ~ 20 minutes |
| Total max. duration per week (face & neck) | ~ 20 minutes | ~ 25 minutes |
This product has no reviews yet.
The experts in anti-aging skincare evenskyn
This product has no reviews yet.