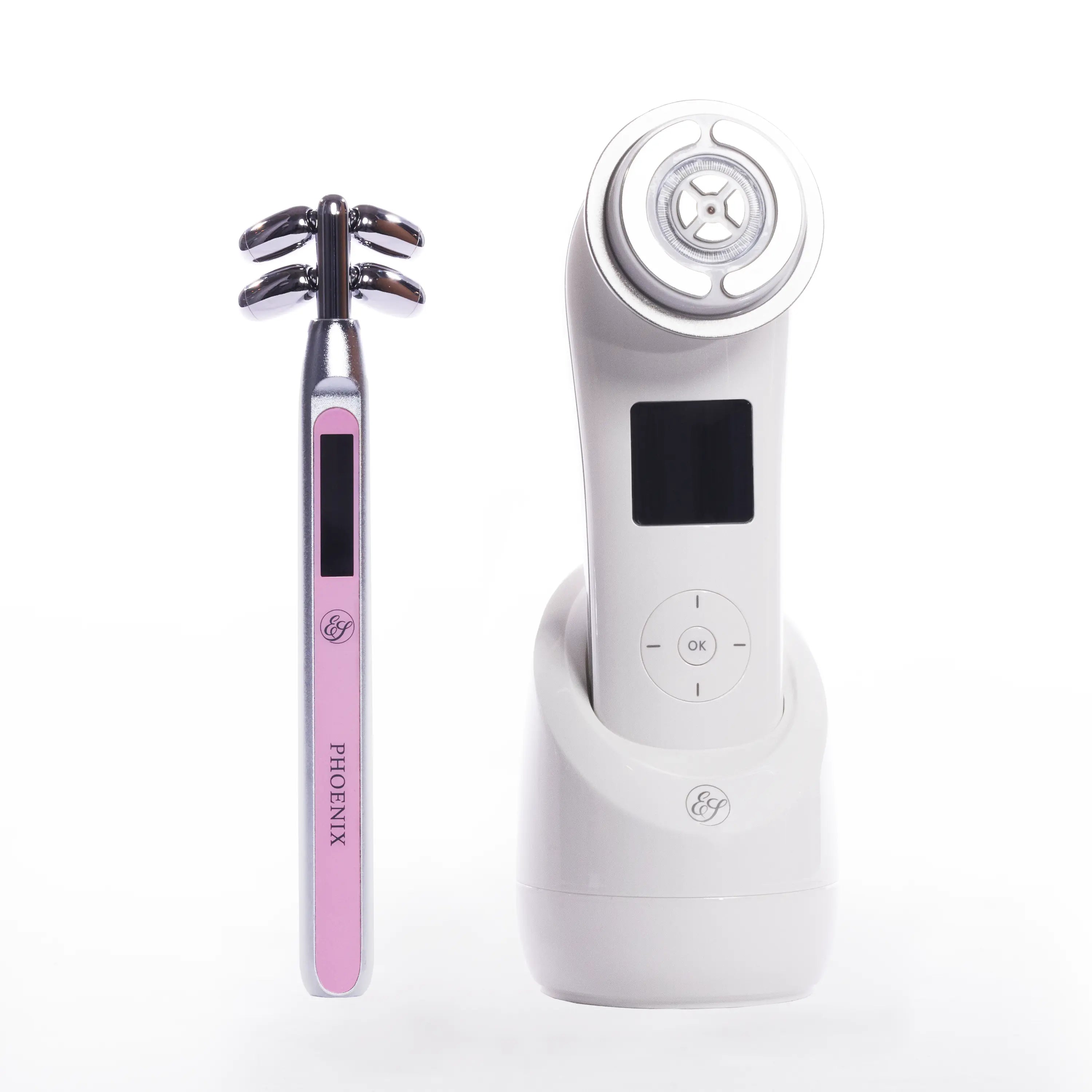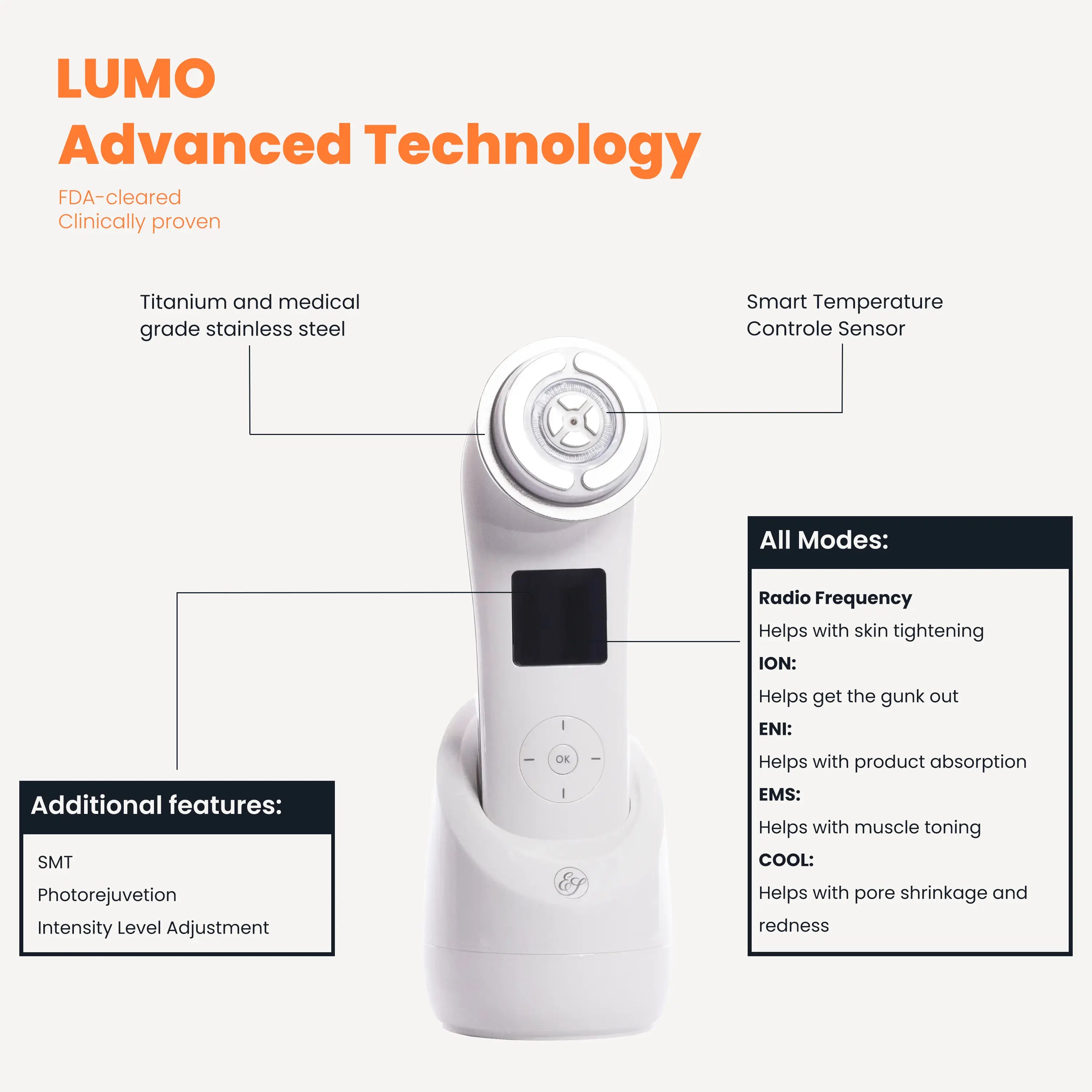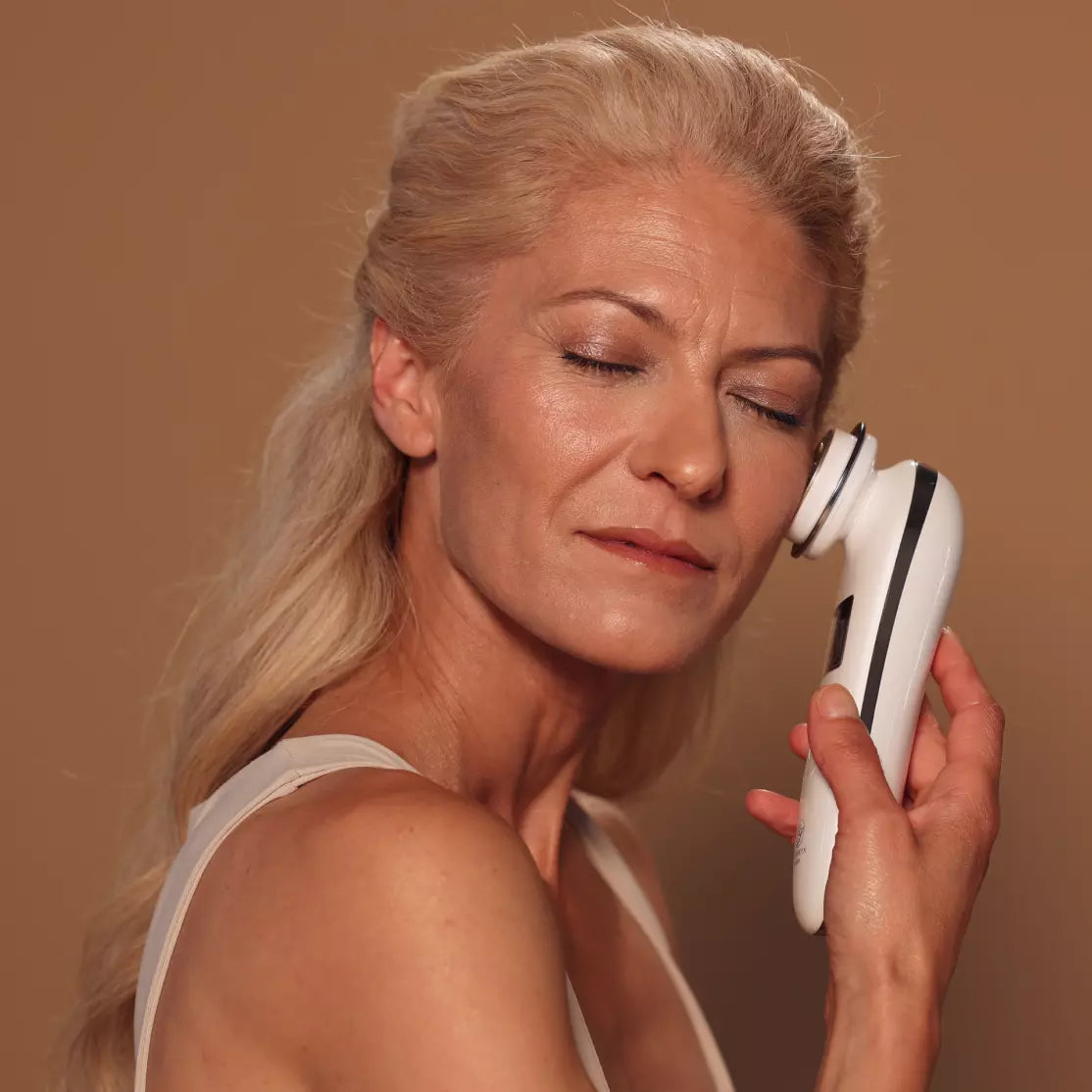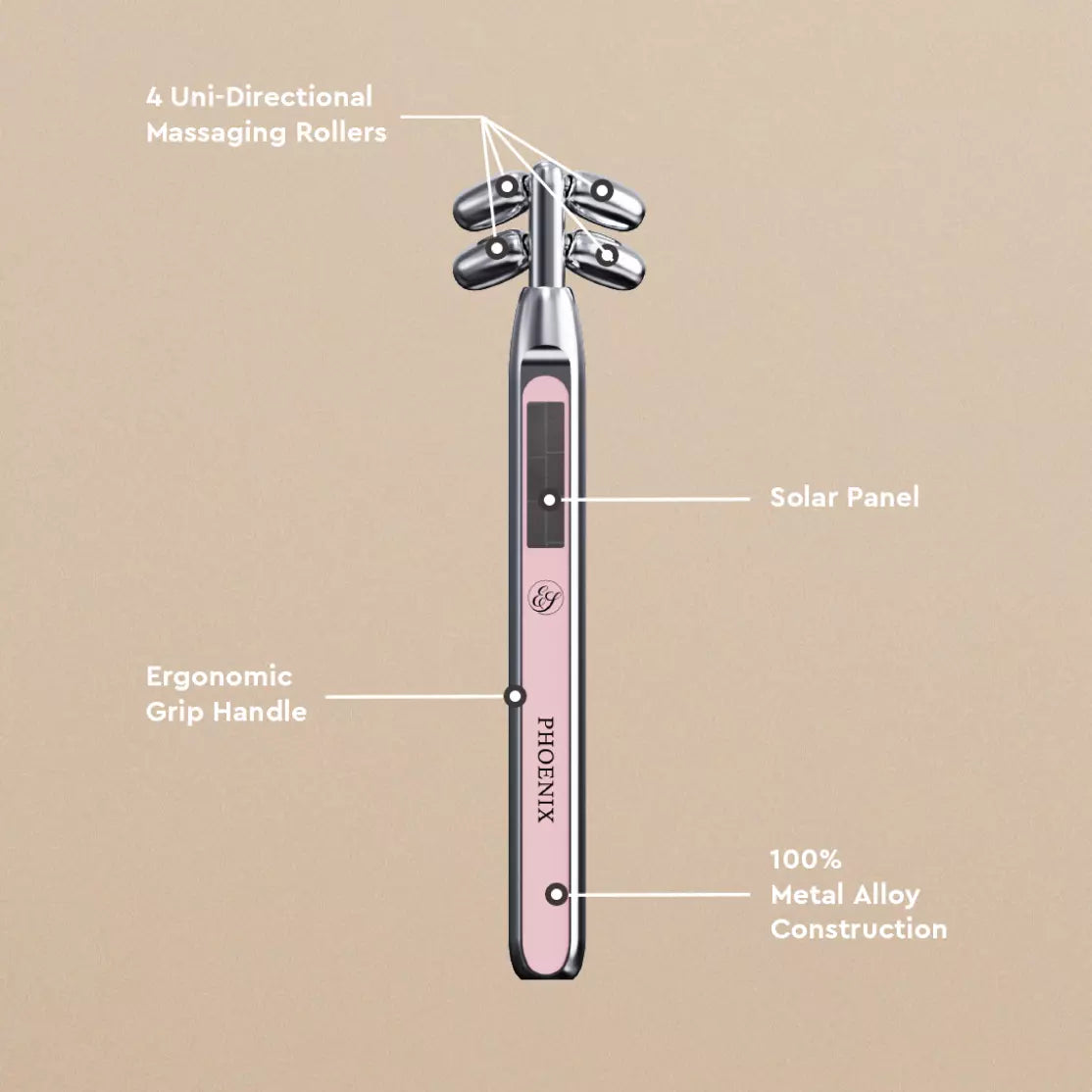 Lift and Tighten Like a Pro Bundle
The Lumo & Phoenix bundle offers the opportunity for a user to keep their face, neck and décolletage skin in continuous improvement mode. By using the two devices together, a user is not only able to benefit from the powerful weekly (or twice-weekly) skin tightening dosages of RF and Microcurrent courtesy of the Lumo, but would also be able to contour, massage and gently stimulate the target areas with the Phoenix bar in the intervening period between Lumo sessions.
---
Add the discount code BUNDLE140 at the checkout page
📦Pre-Order Bundle Now: Purchase this bundle with the updated Lumo⁺ version by clicking the Add to Cart button below.
---
Shipping Date: The New Lumo⁺ is expected to start shipping during the 2nd week of October, 2023.
---
60 Day Money-Back Guarantee
Usage Frequency and Duration
These guidelines optimize EvenSkyn Lumo and Phoenix's benefits while ensuring safe usage. Please keep in mind that these are suggestions, not strict rules. Listen to your body and seek advice from a healthcare professional if needed.
| Usage suggestion: | Lumo | Phoenix |
| --- | --- | --- |
| No. of session per week | 1 to 2 times | 5 times |
| Suggested days | Mon, Friday | On non-Lumo days |
| Min. per session | 5-8 min | 15 min |
| Use with | Conduction Gel | Water-based cream |
| Technology | RF, EMS, LED, SMT, ION, ENI | Microcurrent |
Learn more about Lumo & Phoenix
Read through the benefits of EvenSkyn Lumo and Phoenix and learn how you can bring your at-home skincare to a professional grade!
This product has no reviews yet.
This product has no reviews yet.
The experts in anti-aging skincare evenskyn