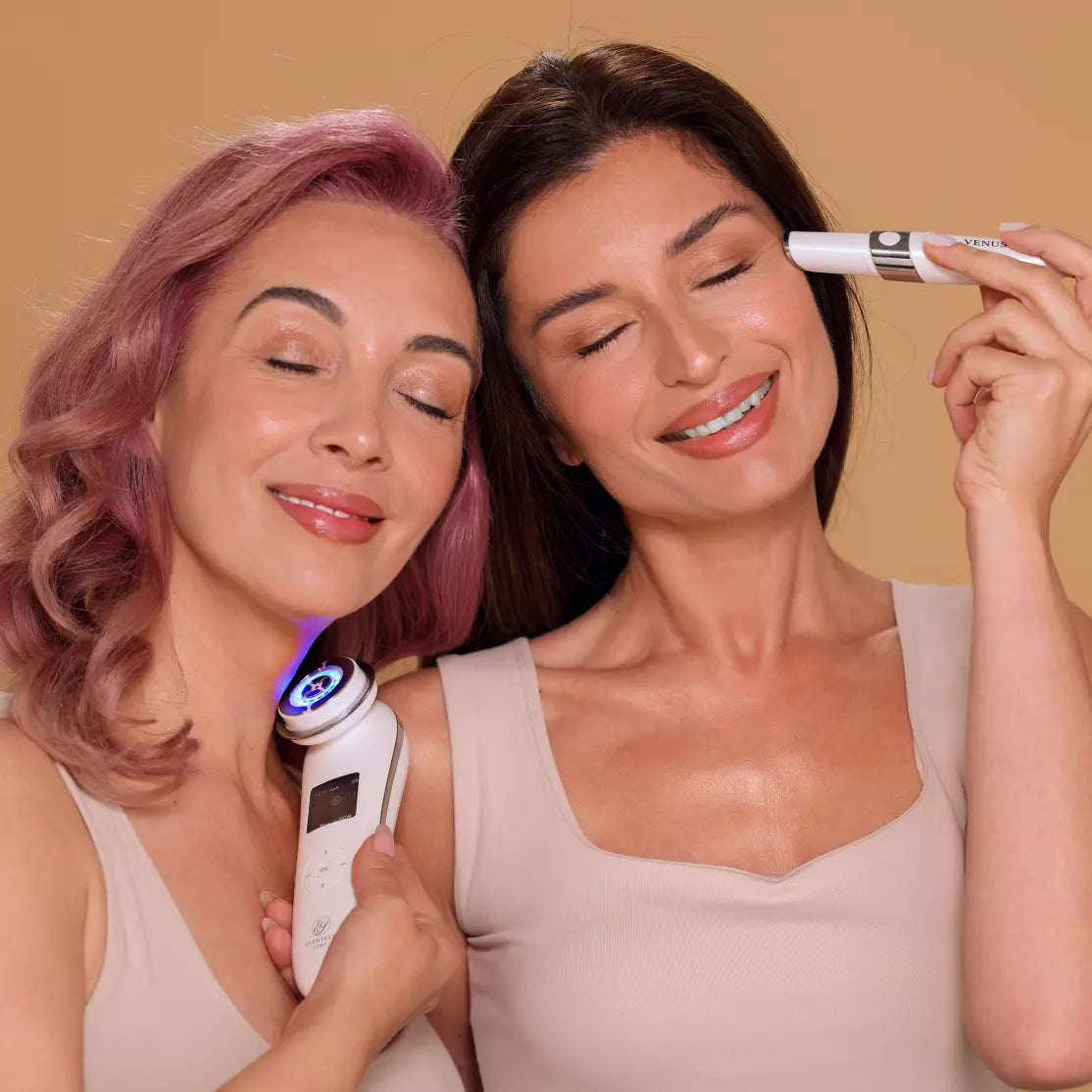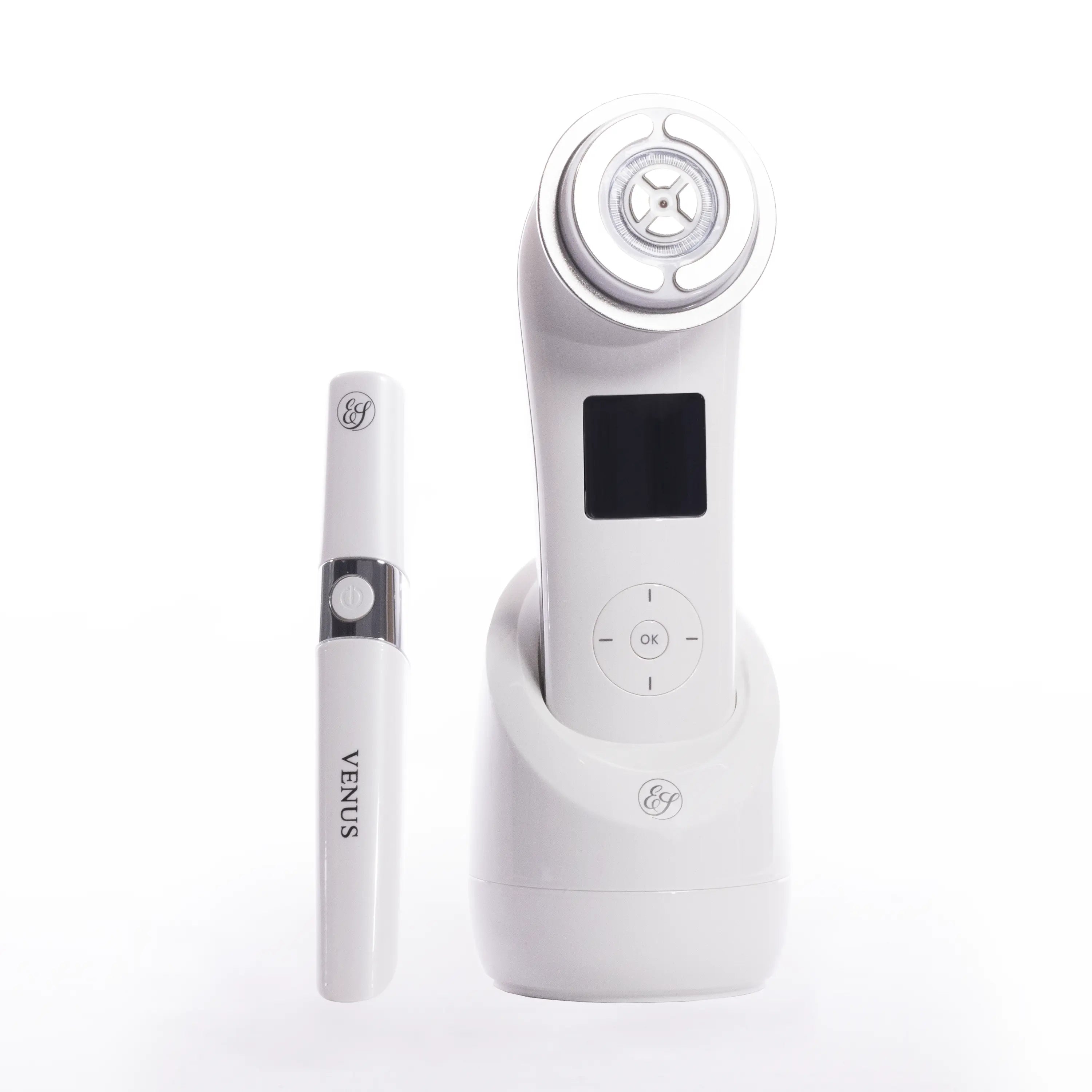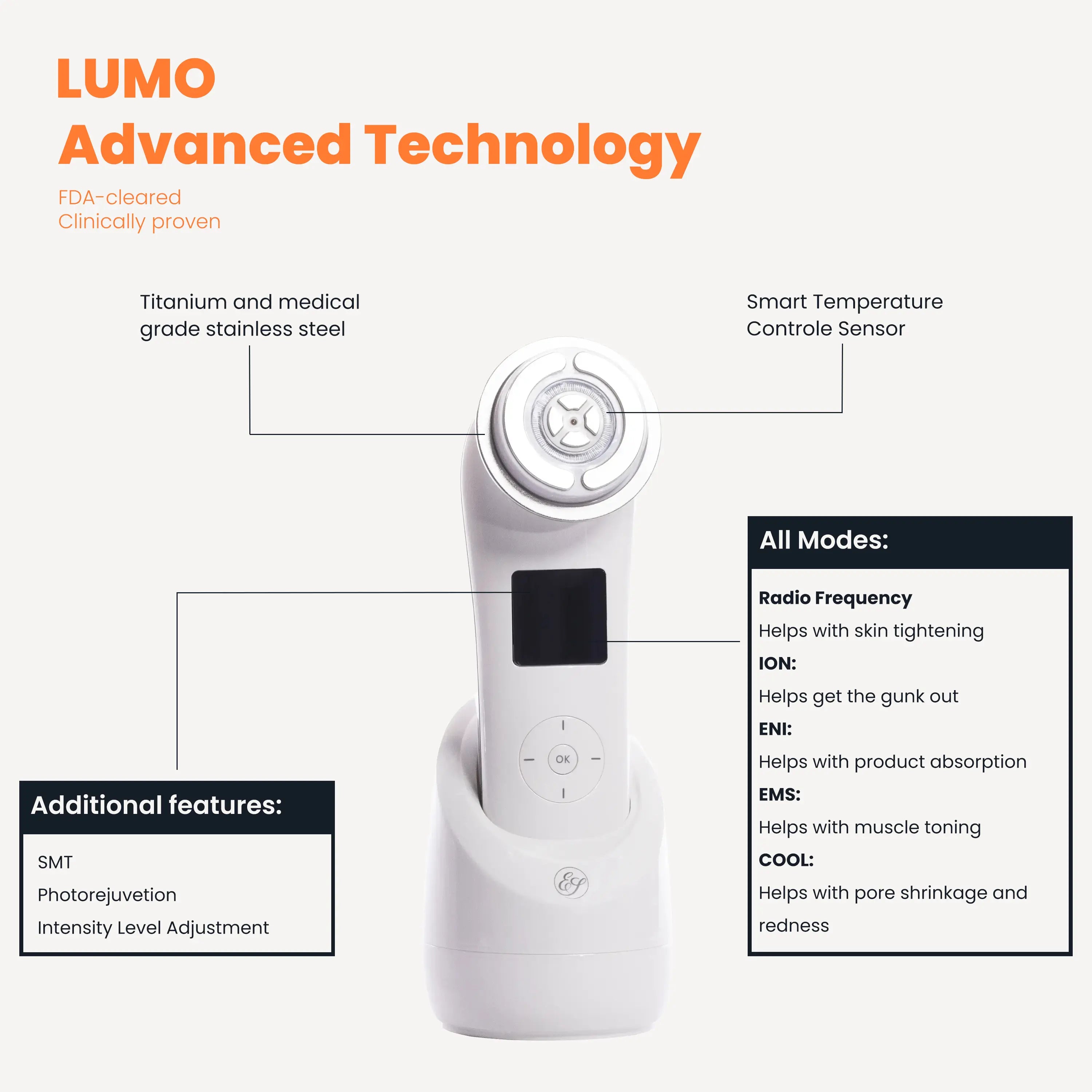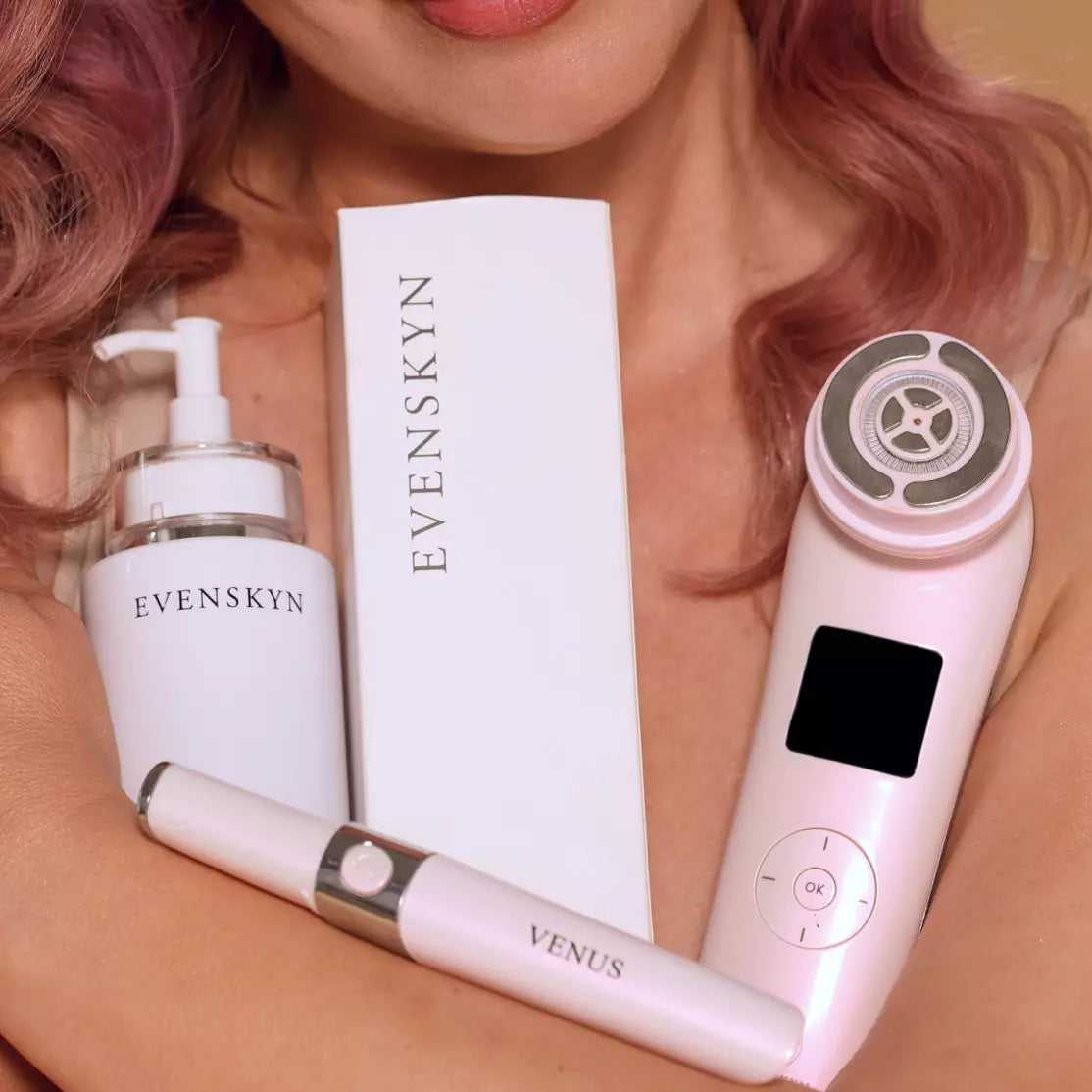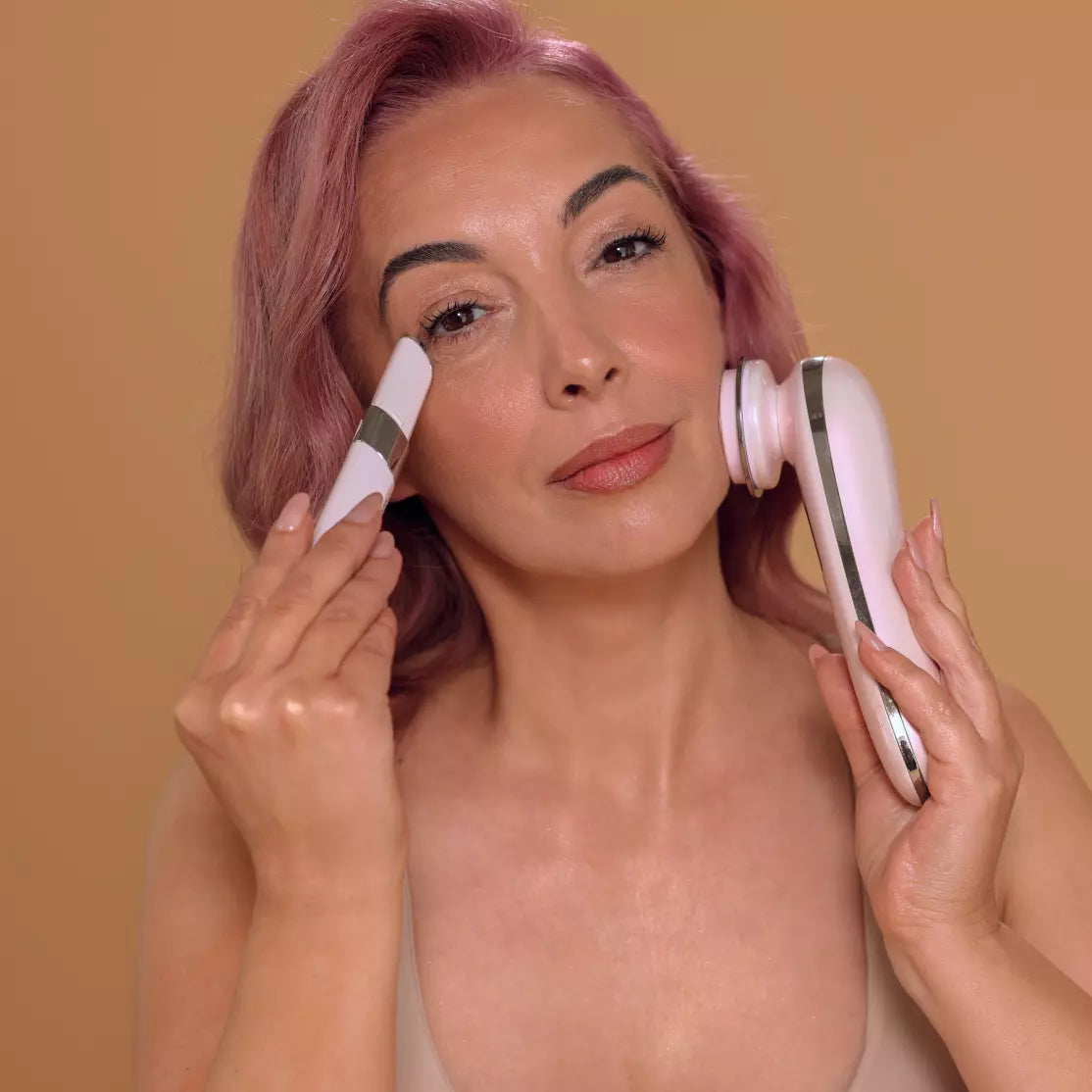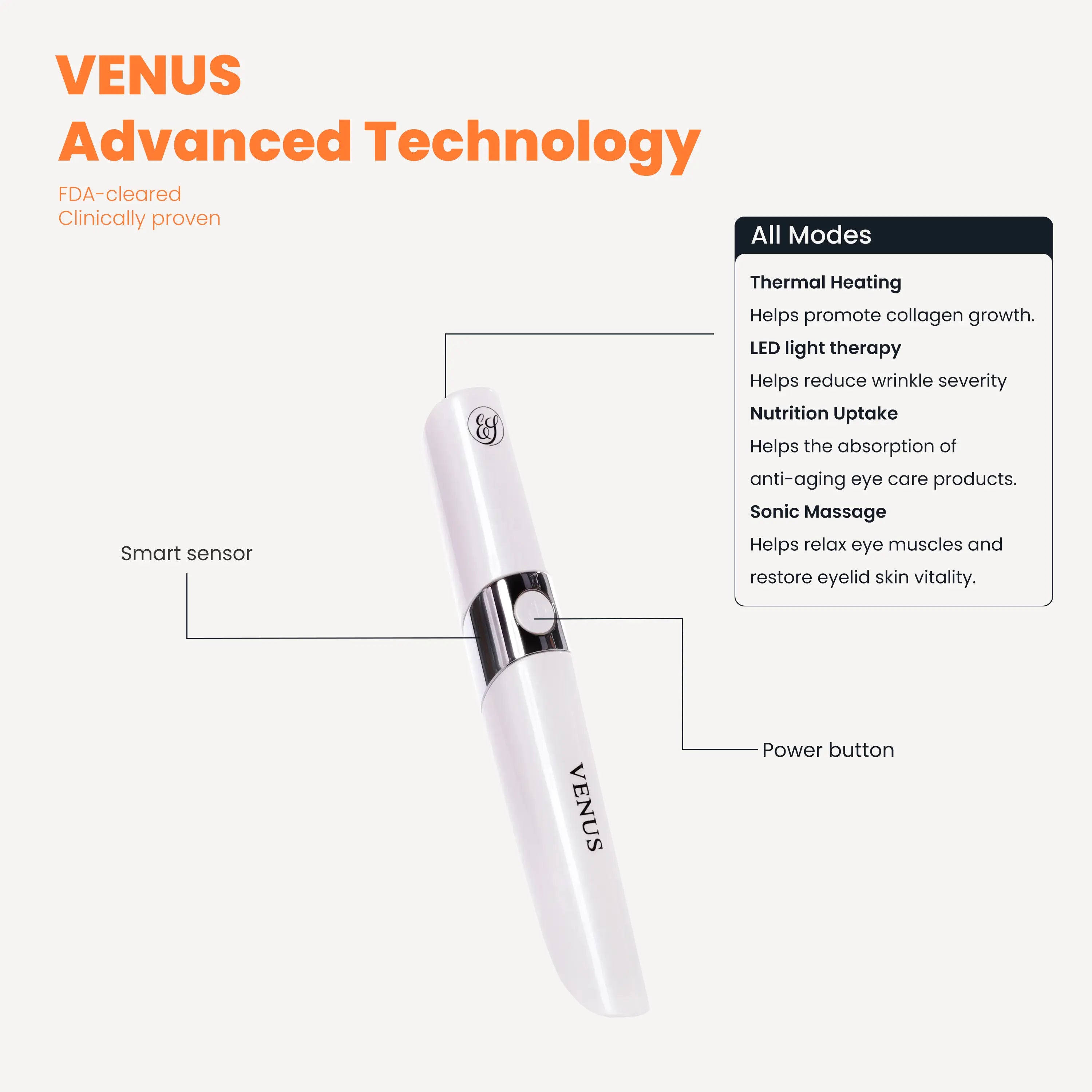 The Wrinkle Wrinkle Little Star Bundle
Achieve a youthful and radiant glow with the 'Wrinkle Wrinkle Little Star' bundle, a dynamic duo of Lumo handset and Venus wand. This bundle provides comprehensive coverage from your forehead down to your décolletage, ensuring no part of your skin is left behind in your journey towards anti-aging perfection.


Experience the power of professional-grade beauty with EvenSkyn®'s proprietary and patented technologies. The Lumo and Venus both actively rejuvenate and work together to tackle sagging facial and neck skin, dark circles, and under-eye bags.
---
Add the discount code BUNDLE150 at the checkout page
📦 Pre-Order Bundle Now: Purchase this bundle with the updated Lumo⁺ version by clicking the Add to Cart button below.
---
Shipping Date: The New Lumo⁺ is expected to start shipping during the 2nd week of October, 2023.
---
60 Day Money-Back Guarantee
Usage Frequency and Duration
These guidelines optimize EvenSkyn Lumo and Venus's benefits while ensuring safe usage. Please keep in mind that these are suggestions, not strict rules. Listen to your body and seek advice from a healthcare professional if needed.
Usage suggestion:
Lumo
Venus
No. of session per week
1 to 2 times
5 times
Suggested days
Mon, Firday
Mon - Fri (rest on weekends)
Min. per session
5-8 min
5-8 min
Use with:
Conduction Gel
Any eye-cream
Learn more about Lumo & Venus
EvenSkyn Lumo and Venus are complementary skin rejuvenating and skin tightening devices. Learn more about the benefits of each.
This product has no reviews yet.
This product has no reviews yet.
The experts in anti-aging skincare evenskyn