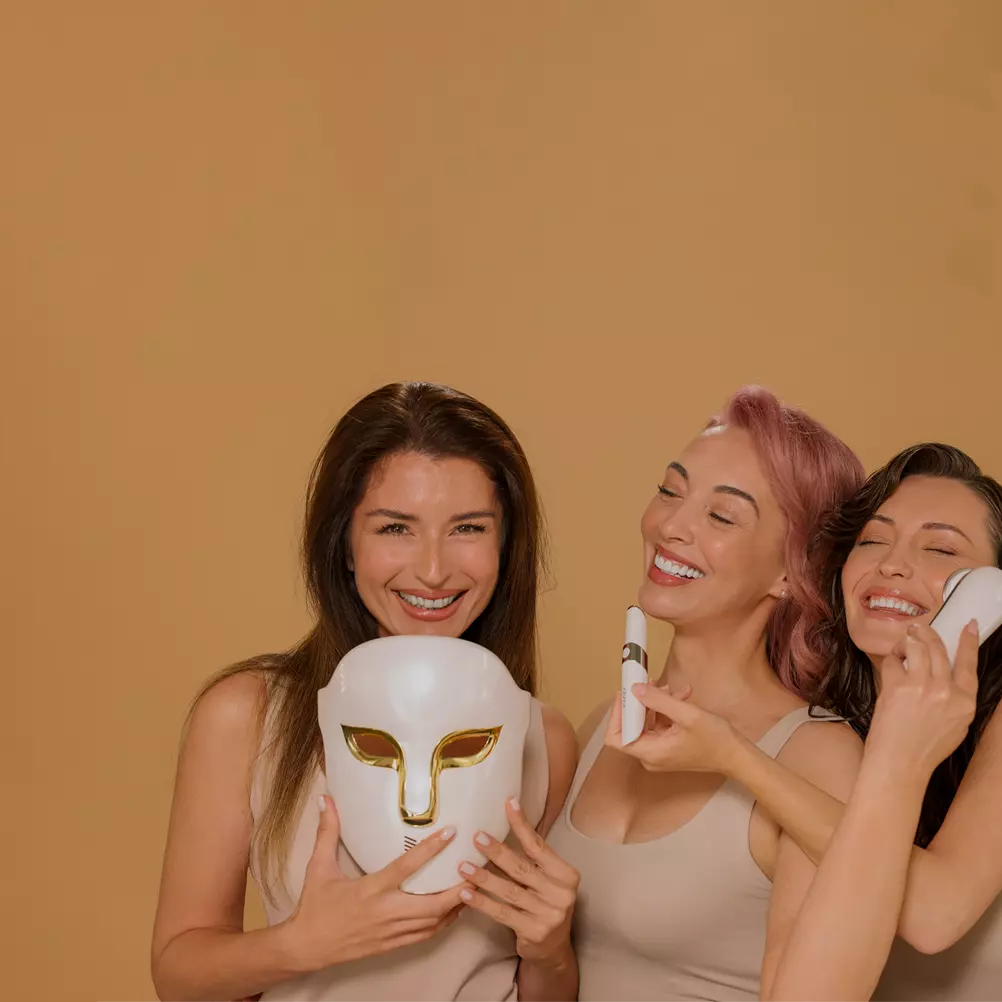 Pro-level anti-aging skincare
About EvenSkyn
EvenSkyn is a pioneering Canadian anti-aging brand that specializes in advanced skincare devices. Our background as a manufacturer, dating back to the 1970s, has helped us develop the expertise necessary to produce commercial components for professional machines used in cosmetic clinics, such as Thermage and Morpheus 8. This extensive background has allowed us to build safety measures into our products that minimize the risk of damage while delivering powerful devices for home use. Our team of skilled experts is committed to staying at the forefront of beauty tech, utilizing the latest research and technology to create devices that are both effective and easy to use.
At EvenSkyn, we take pride in being in the beauty-tech industry, providing innovative and effective skincare devices that enable individuals to achieve professional-quality results in the comfort of their own homes. Unlike conventional skincare brands, we specialize in creating durable and sophisticated skincare devices that work at a deeper level to provide visible and long-lasting results. Our devices harness the latest technologies, including radiofrequency, microcurrent, and LED light therapy, to address a variety of skincare concerns, from fine lines and wrinkles to uneven skin tone and texture.
As a Canadian brand, we uphold the highest standards of quality and craftsmanship, and our products undergo rigorous testing and certification to ensure their safety and efficacy. We are also dedicated to sustainability and reducing our environmental footprint through responsible manufacturing practices and eco-friendly packaging materials.
At EvenSkyn, we believe that everyone should feel confident and beautiful in their skin, regardless of age or skin type. Our products are designed to be user-friendly, safe, and effective, and we are committed to providing exceptional customer service to help you achieve your skincare goals.
Our flagship devices, the EvenSkyn Lumo and Venus, utilize the same RF, EMS, and LED technology used in commercial in-clinic machines. We are proud to say that 98% of our users are satisfied with the results and believe that they are comparable to the results obtained in-clinic but at a fraction of the price. We invite you to experience the benefits of EvenSkyn devices for yourself and see the difference they can make in your skincare routine. With our 60-day money-back guarantee, you can try our devices risk-free and see the results firsthand. Join the thousands of satisfied EvenSkyn customers and discover your best skin today!
Thank you for choosing EvenSkyn.