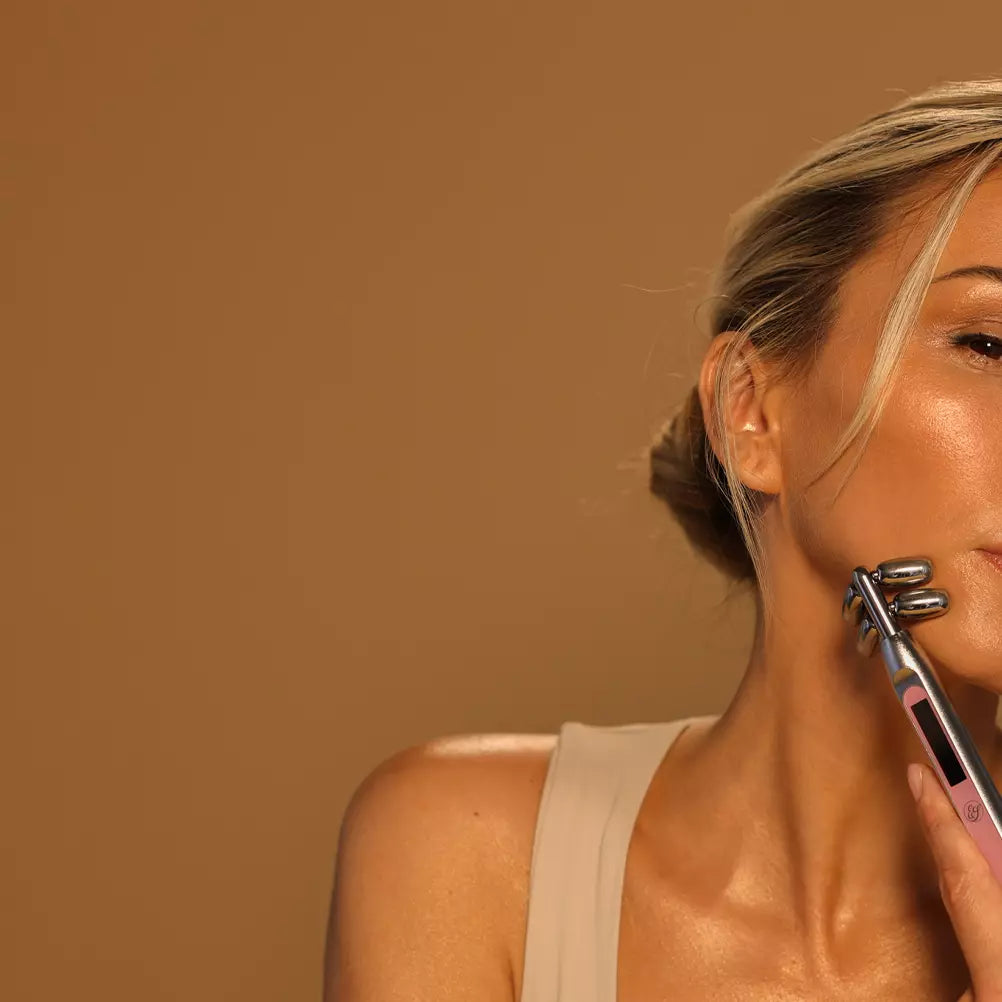 Frequently Asked Questions
Device Inquiry Hub
The one-stop resource for answers to commonly asked questions about our devices, skin conditions, treatments, and much more.
Discover everything you need to know about Lumo in one place

Learn More
Have questions about Venus? Find comprehensive answers here

Learn More
Unveil the mysteries of Mirage by exploring our FAQs

Learn More
Shed light on Eclipse inquiries with our dedicated FAQ section

Learn More
Resurrect your knowledge of Phoenix by checking out our FAQs

Learn More
Get in sync with Pulsar by browsing through its FAQs here

Learn More
General Questions
Here, we've compiled a thorough list of frequently encountered queries, accompanied by detailed and informative responses. If you have any additional questions not covered here, don't hesitate to reach out to our Support Desk or message us on social media
To ensure your utmost satisfaction with our products, we've designed a comprehensive Return and Refund Policy. Please familiarize yourself with the details below:

Return Period: 60 Days

We understand that making the right decision takes time. Therefore, we offer an extended return period of 60 days from the date of purchase. This allows you ample time to evaluate your purchase and decide if it's the perfect fit for you.

Exclusions - Gel Products:

For hygiene reasons, we are unable to accept returns for gel products that have been opened and/or used. These items are considered personal and, unfortunately, cannot be returned.

Free Conduction Gel - Lumo or Phoenix:

In cases where the EvenSkyn Conduction Gel is shipped as a free item alongside the purchase of a Lumo or Phoenix bundle, a deduction will be applied to your refund if the item is returned within 60 days and has been opened and/or used.

Return Eligibility:

To facilitate a smooth return process, kindly ensure that your item meets the following criteria:

The item is in good condition.
The item is returned with its original packaging.
A valid receipt or proof of purchase is provided.


Initiating a Return:

To initiate a return or exchange, kindly follow these steps:

Contact our support team at support@evenskyn.com or call 1-866-EVN-SKYN (386-7596) to initiate the return process.
Once your return is approved, our support team will furnish you with a return shipping label and comprehensive instructions on where and how to send your package.
Please adhere to the provided instructions diligently. Regrettably, items returned without prior approval and a valid return shipping label will not be accepted.


60 Day Money Back Guarantee:

For EvenSkyn devices, we offer a 60 Day Money Back Guarantee, ensuring your satisfaction. If you find yourself unsatisfied with your purchase, you have up to 60 days from the date of purchase to initiate a return.

We appreciate your choice in EvenSkyn. Should you have any queries or require assistance with your return, our dedicated support team is here to assist you.
If you have placed you order, but it has not shipped out yet, we may be able to cater to your request without any additional charges or levies, however, if the parcel has already left our facilities and is with a courier, the parcel may have to be returned to us by you. 

Please contact as soon as you realize that an error has been made, or if you have changed your mind:

By Phone: +1 (866) EVN.SKYN

By E-mail: support@evenskyn.com

Be assured that we are committed to excellence in customer care, and as such, want to see you satisfied as our valued customer. We will do what we can to address your queries/requests within reason.
Track your order and know its current status by visiting this section.

Please CLICK HERE to be taken to the Order Tracking page to be able to track the status of your order.
Understand our product warranty policy and how it protects your purchase. 

We will absolutely fully cover all costs associated with any device if it malfunctions within the one-year warranty period, or where the device is not optimal upon delivery for what ever reason. And we also cover you through our courier insurance for any damage that might happen in transit on its way to you
We do have a range of payment options available from Sezzle (which is a Buy Now, Pay Later service) to PayPal, and of course all major credit cards. We do not unfortunately have a means for you to pay cash directly at the moment.