LED Phototherapy: Light Penetration & Benefits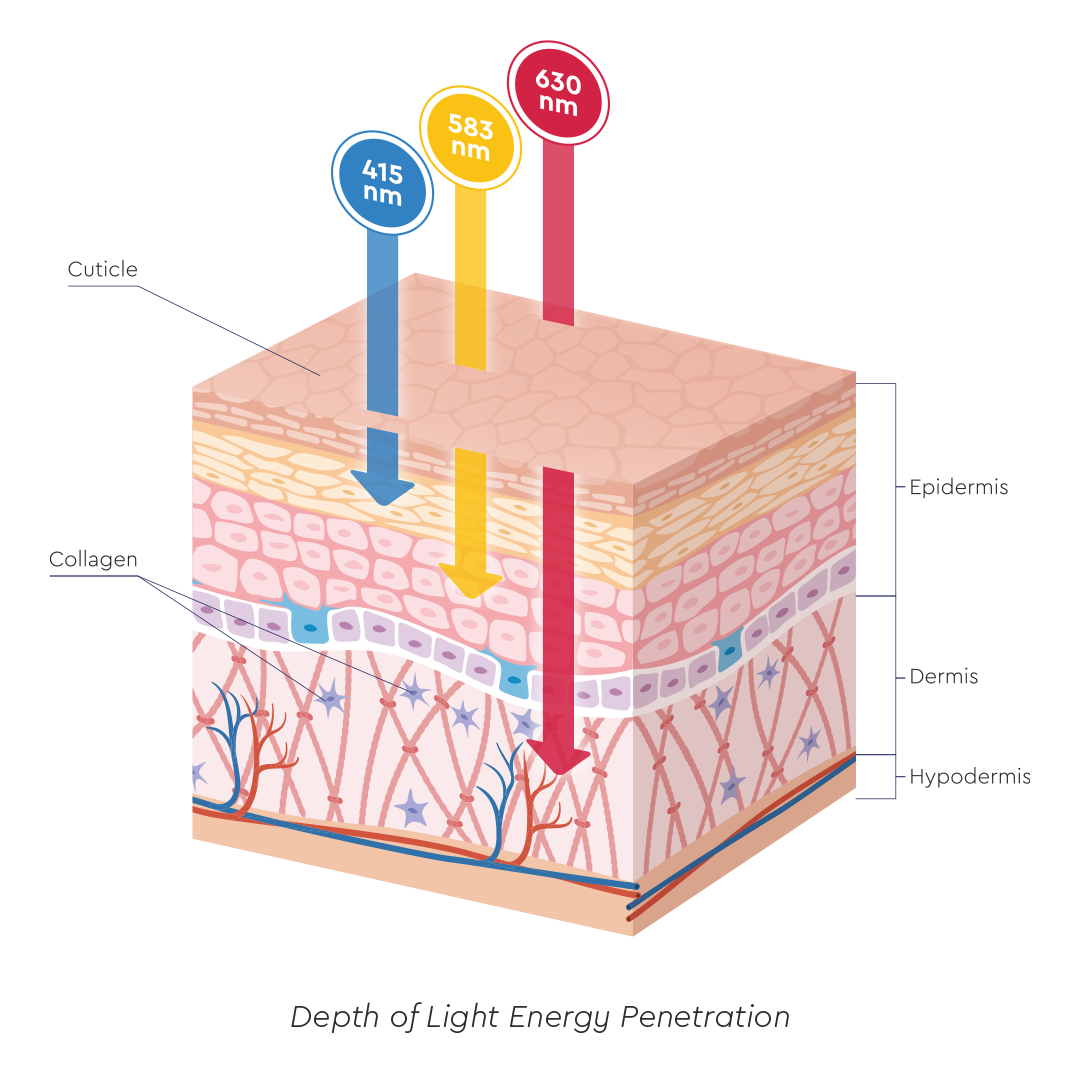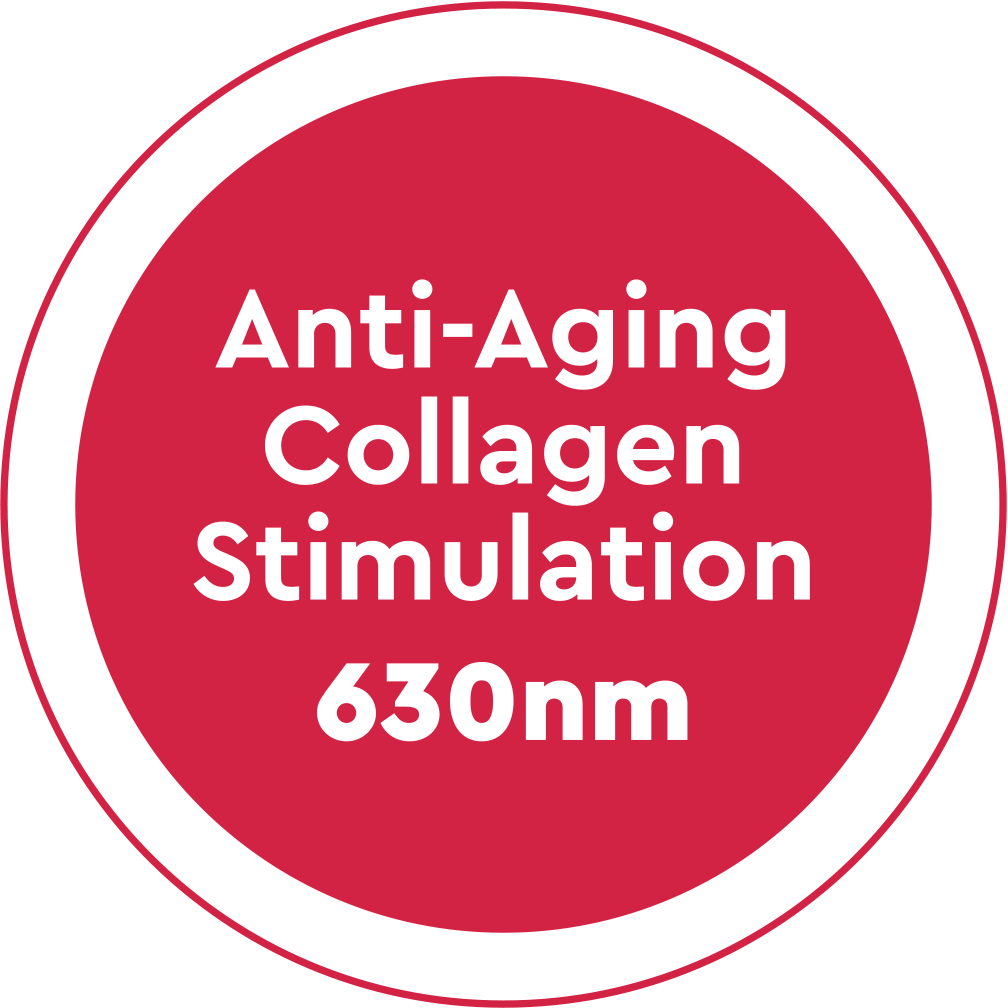 Red Light Phototherapy (Anti-Aging mode)
• The red light at 630nm depth directly helps increase the natural production of collagen, resulting in smoother & more even skin texture, and a marked improved in reducing the appearance of wrinkles and fine lines.
• The Evenskyn® Mirage's red light can also minimize the appearance of age spots and sunspots.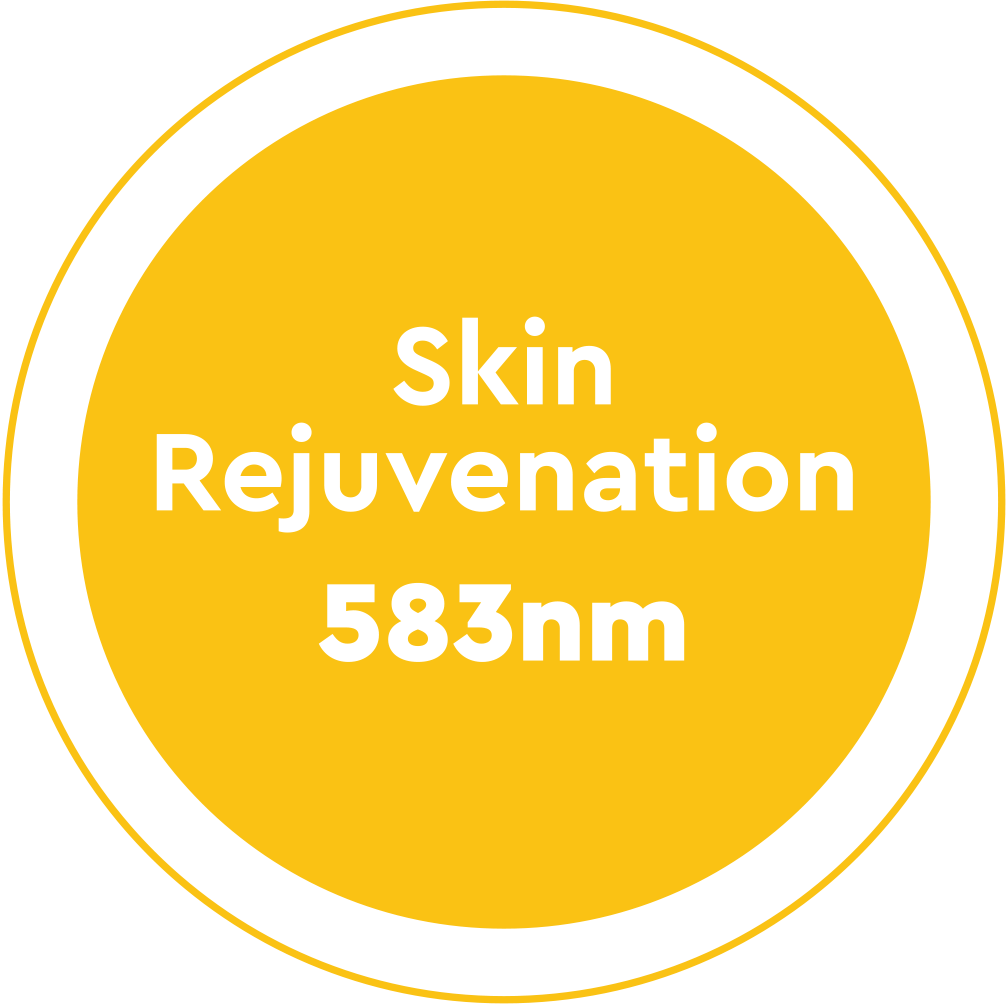 Yellow Light Phototherapy (Photo-rejuvenation mode)
• At a wavelength of 583nm, yellow light penetrates up to 2mm and can help with skin dullness by brightening the skin through increasing blood circulation, as well as improving skin texture and scarring given enhanced cell activity.
• Yellow light also helps promote wound healing, improve rosacea, skin redness, and has been shown to be anti-inflammatory.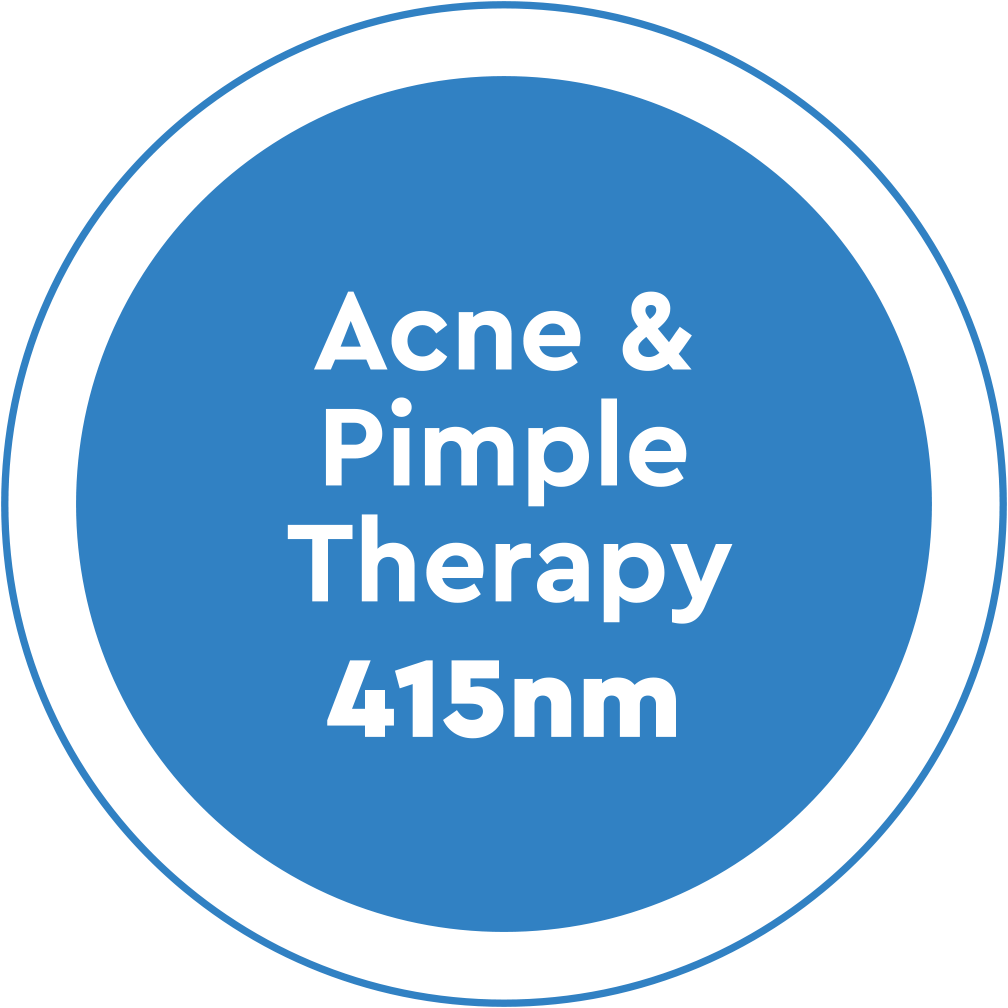 Blue Light Phototherapy (Acne-treatment mode)
• Blue light, with its peak wavelength at 415nm, helps kill acne-causing bacteria Cutibacterium acnes, thus helping provide relief from inflammatory acne (at a depth of 1mm).
• The Mirage's superficially-penetrating blue LED light also helps with moderating sebaceous gland activity and skin breakouts.
The Mirage Pro mask utilizes EvenSkyn's most advanced LED array of non-heat LEDs that emit no perceptible heat.
This makes the wearing of the mask for longer durations more comfortable.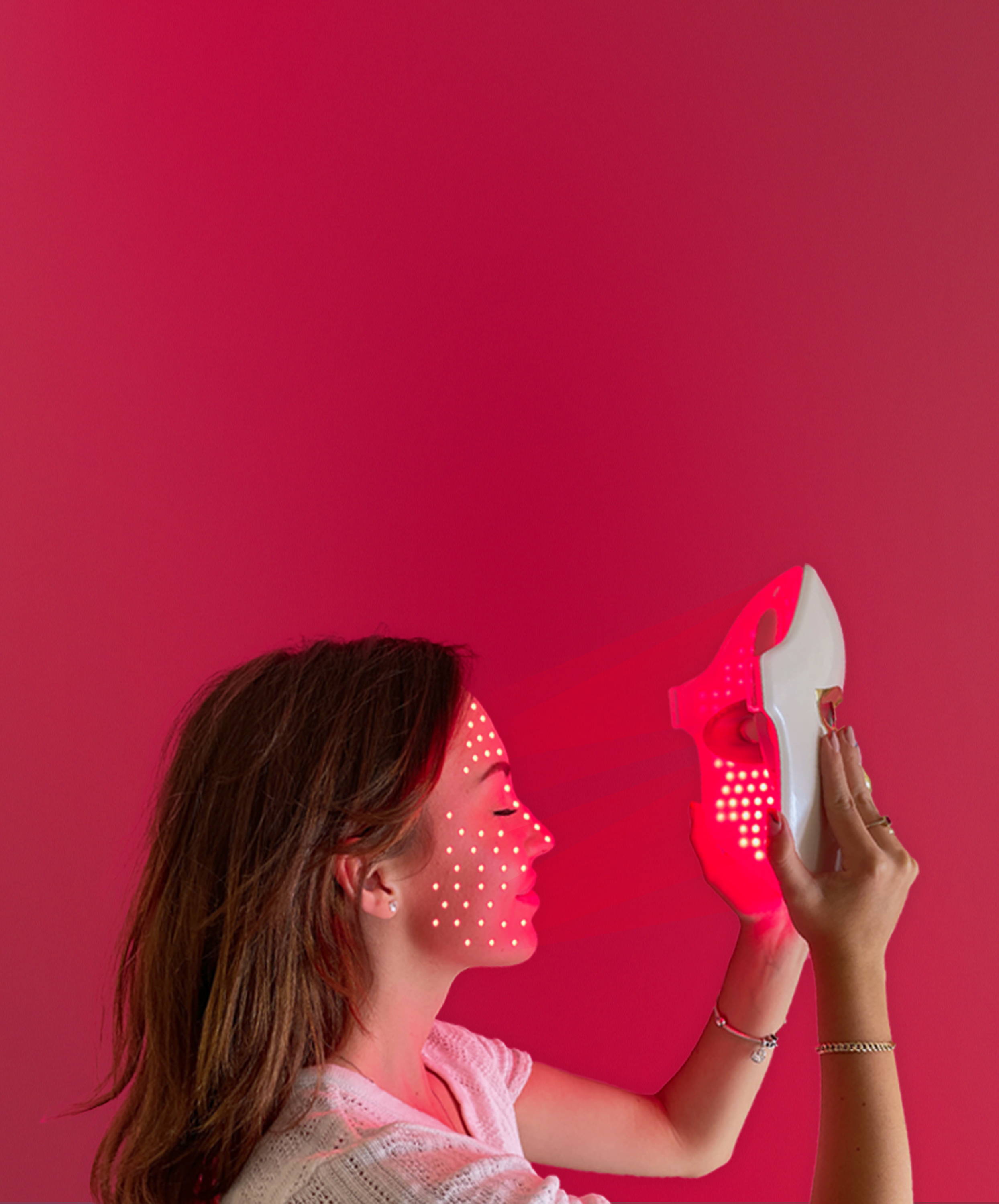 Comfortable straps
& eye protection too!
Unlike any other LED mask on the market, the Mirage has comfortable straps and eye protection to support and alleviate discomfort as well as protect the eyes from the intensity of its one-of-a-kind high-powered LEDs.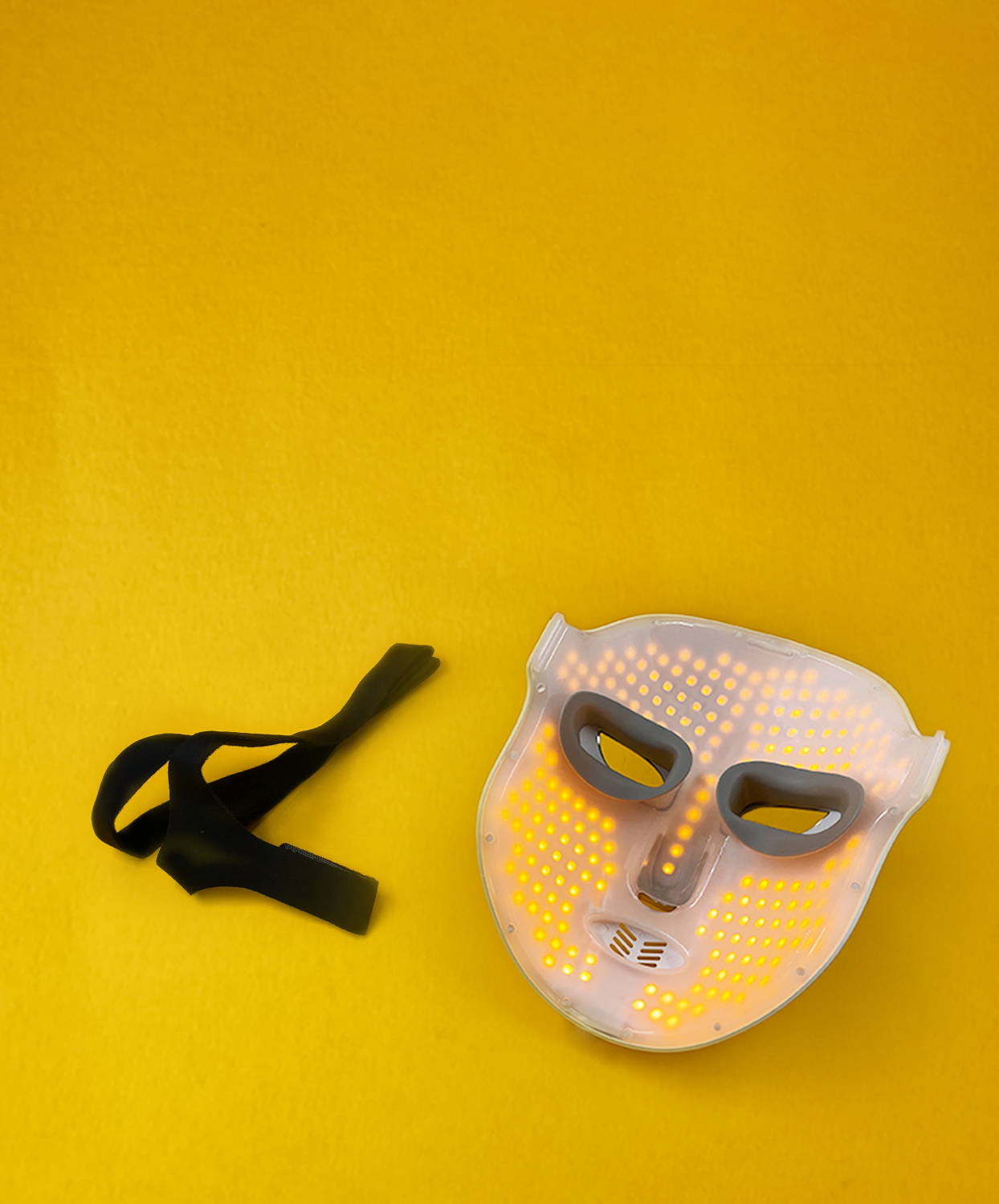 Mirage LED face mask has a digital multi-functional remote that doubles as a power bank, showcasing remaining battery life and session minutes. It also makes the choosing of color modes, light intensity and session duration, a breeze.