Venus Reviews & Experiences
The EvenSkyn® Venus' two modes each use a breadth of technologies to rejuvenate & soothe eyelid skin cells. These include constant thermal collagen stimulation, ionic import, sonic massaging & phototherapy.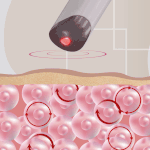 Sonic Massage
Restores Eyelid Skin Vitality
More Info
Increases synthesis of structural proteins responsible for cell rigidity, resulting in the improvement of wrinkles with successive (typically weekly) uses. The device head gently and intermittently oscillates 12,000 times per minute to relax eye muscles.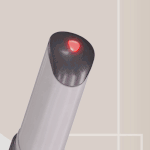 Collagen Stimulation
Temperature of 42°C (107.6°F)
More Info
Thermal stimulation promotes collagen growth. Cell vitality is improved due to the constant heat, as is the absorption rate of eye creams, resulting in visibly reduced lines & bags.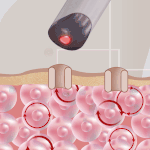 Nutrition Uptake
Ion-Import
More Info
Skin permeability is affected in favor of absorption of anti-aging eye care products such as nourishing and revitalizing serums through iontophoresis that uses a voltage gradient on the skin to help enhance the transport of molecules.
step by step guide: how to use the device
step by step guide:
how to use the device
For Vibration + LED + Thermal Stimulation: Ensure you are touching the silver trim around the power button while using the device. This ensures conduction and vibrations are continuous.
LED & Heating Mode only (no vibrations): To only have Thermal Stimulation and LED be activated, without the sonic vibrations, while using the device around the eyes, ensure you are holding the white parts of the device only, and not make any skin contact with the silver trim around the power button. If your skin makes contact with the silver trim, vibrations will resume.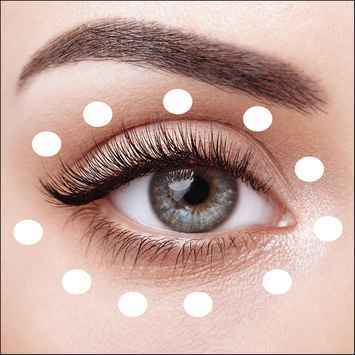 To start using Venus, first dab/tap skin cream in spots around your eyes. Then softly massage it in.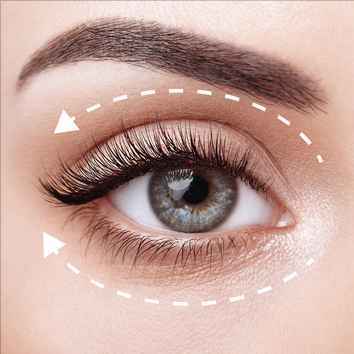 Hold the device flat against the eyelid skin and, starting with the area below the tear ducts, gently glide the device across the eyelid. The device will vibrate when full in contact with the skin.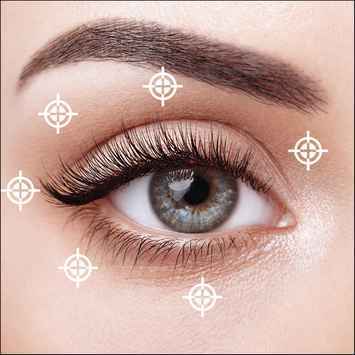 For best results, softly press and hold the device against the skin for 10 seconds in the areas indicated above. Repeat 2 to 3 times.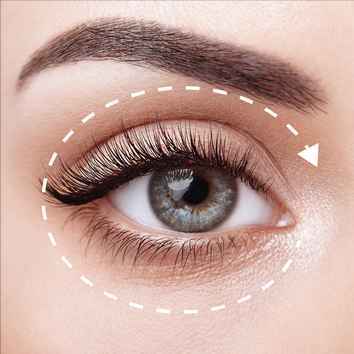 As a final step, you may go around each eye in a circular motion, as shown above. This is to get full skin coverage and may be done 3 to 5 times per eye.
Real User Results: Before & After
Real User Results:
Before & After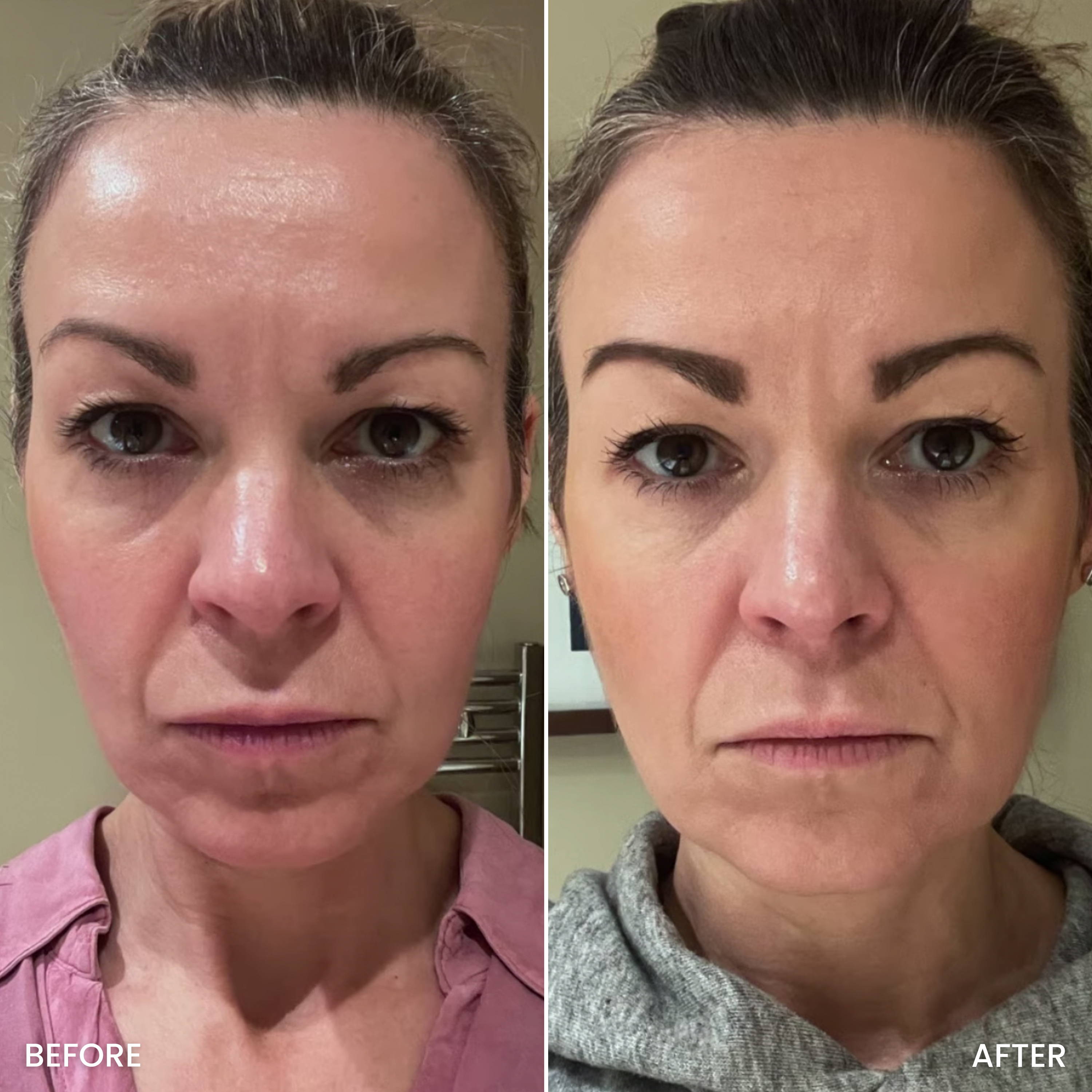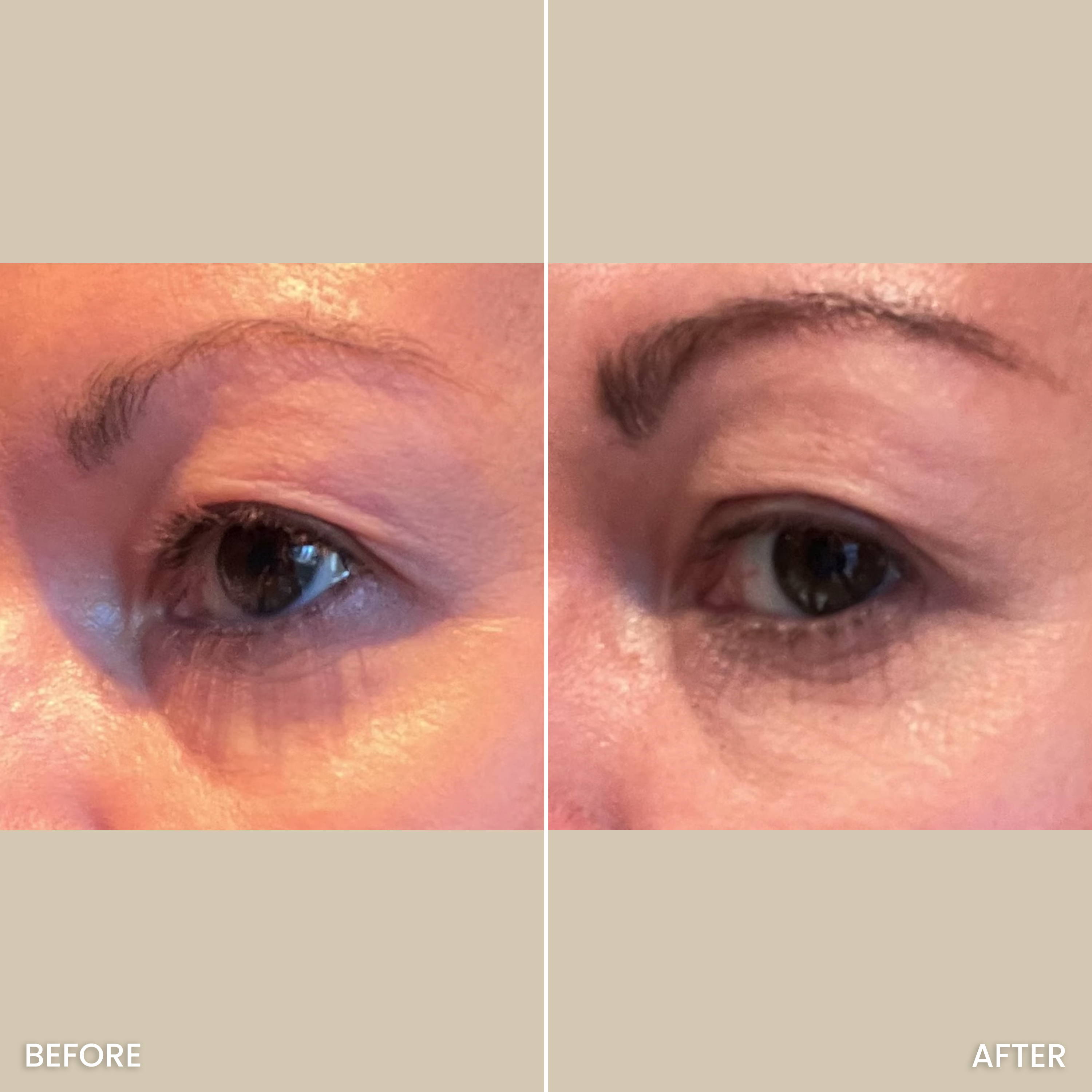 @TheHonestChannel is hosted by the UK journalist Clare Johnston who shares regular health and beauty advice and information. As she tested the Venus for five months, her eyelid sagging skin noticed a lift and her eyelid skin felt tighter. As she stated "this device has got the ability to take you from a bad eyes day to a good eyes day and that is what I love about this device"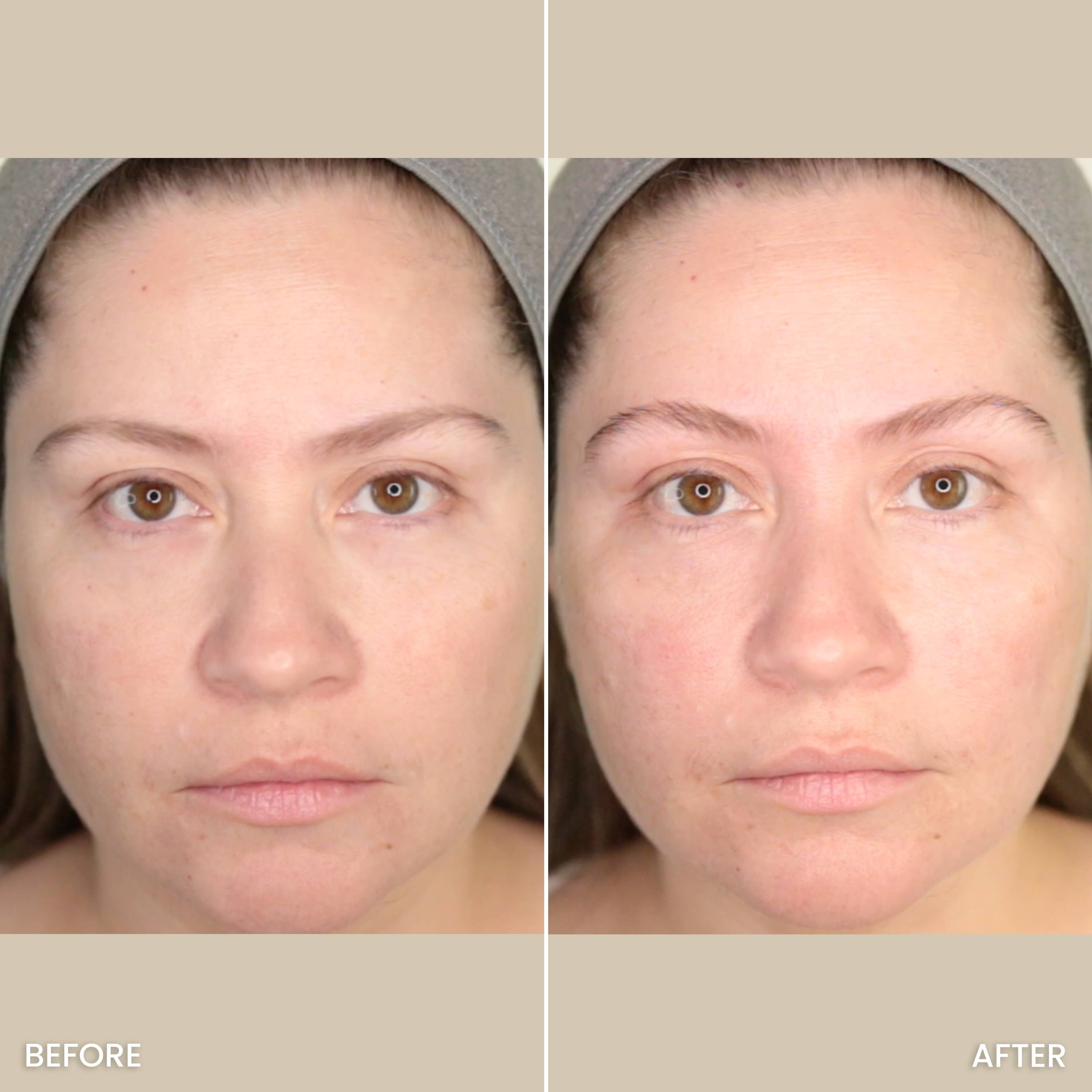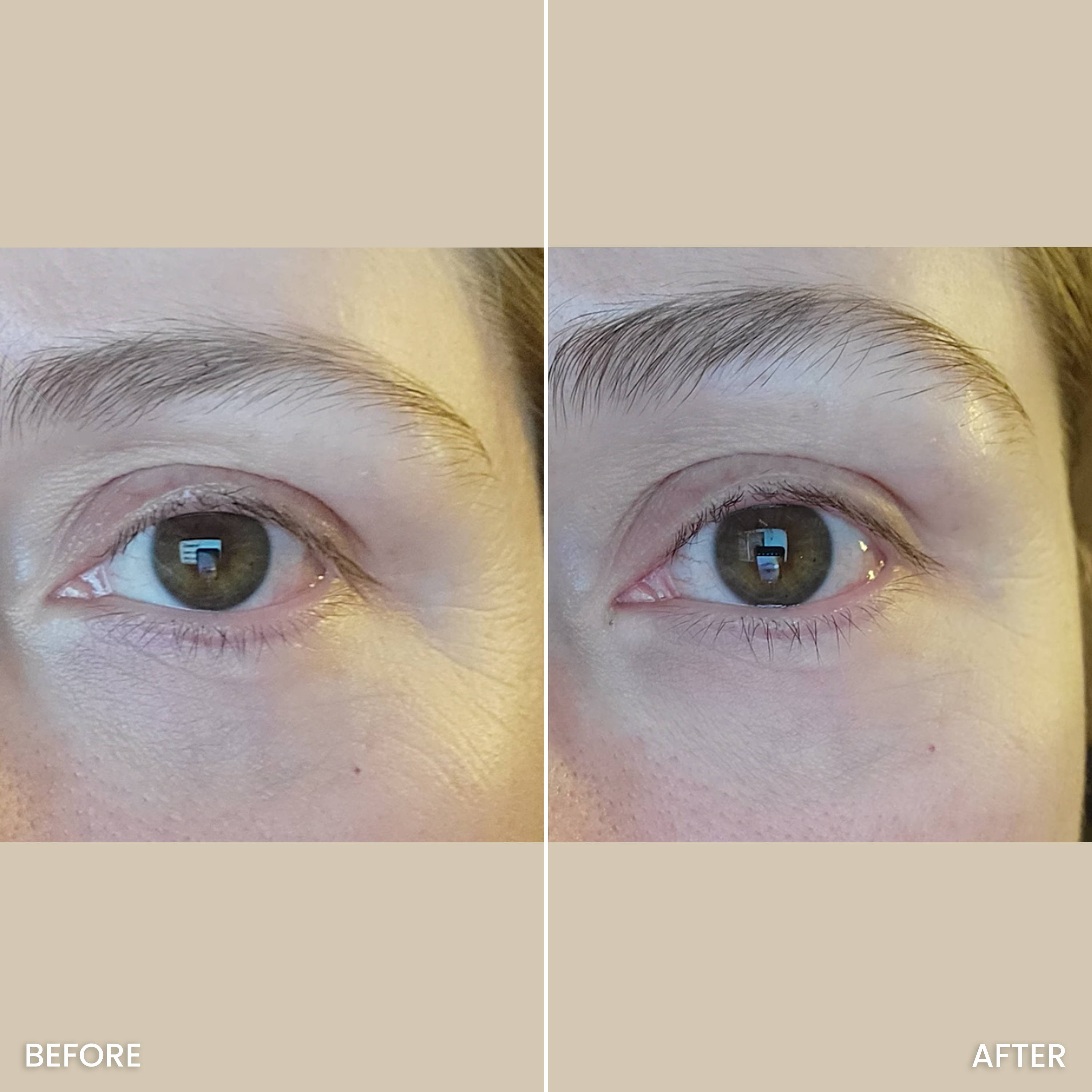 Lifted Eyelids (Results after 1 use)
@BrazillianGirlChannel a skincare and makeup guru, has shared her amazing results after the first use only! She's been testing the Venus on and off for a while now and she loves it. "When I first started using it, I was tired and sleepy and then I just did one eye, and then my toddler was crying so I went to bed and I ended up sleeping, so I forgot to do the other eye. When I woke up in the morning, it was funny because one of my eyes was more lifted than the other. I was pretty impressed that one eye was more lifted and not puffy and the other way was like more down and puffier."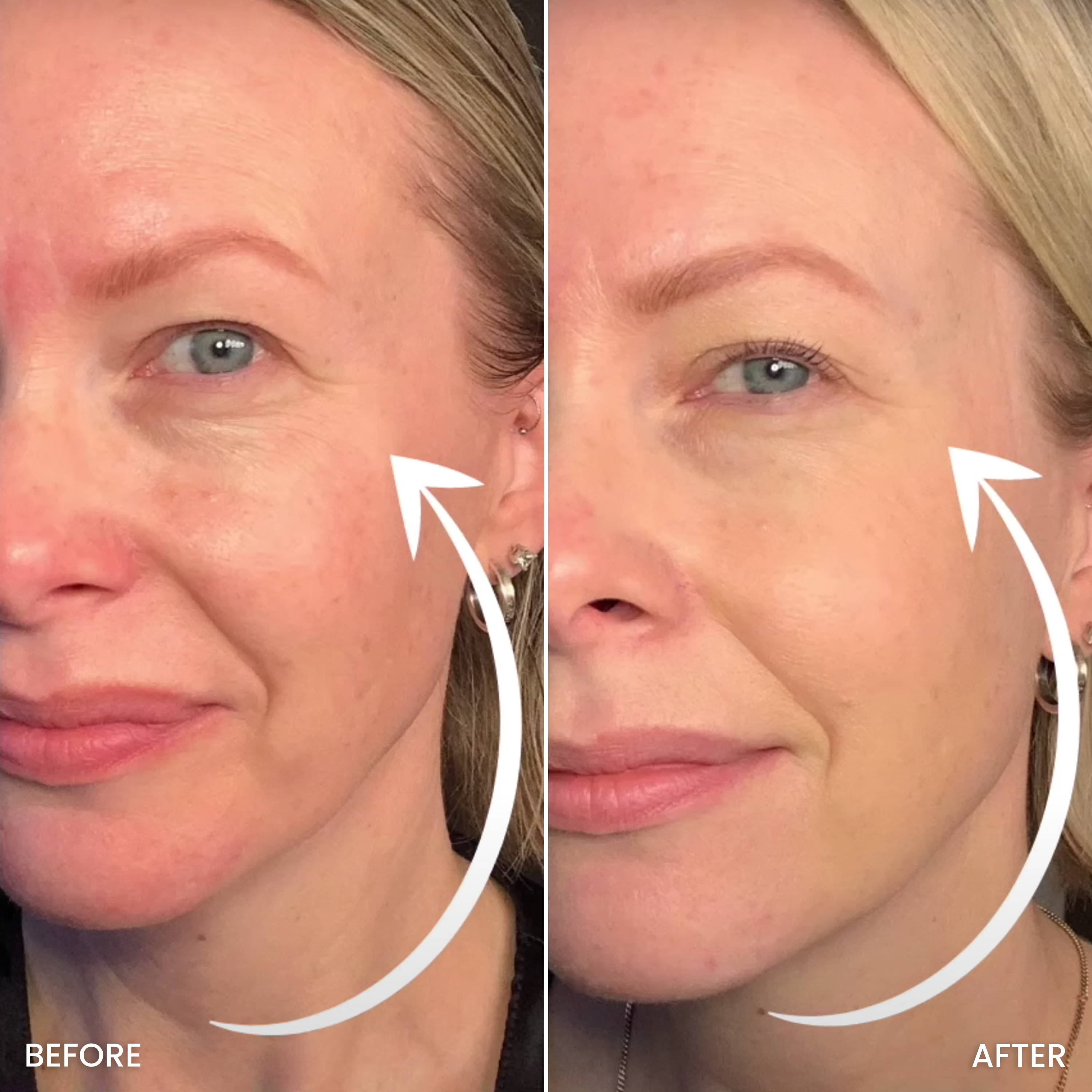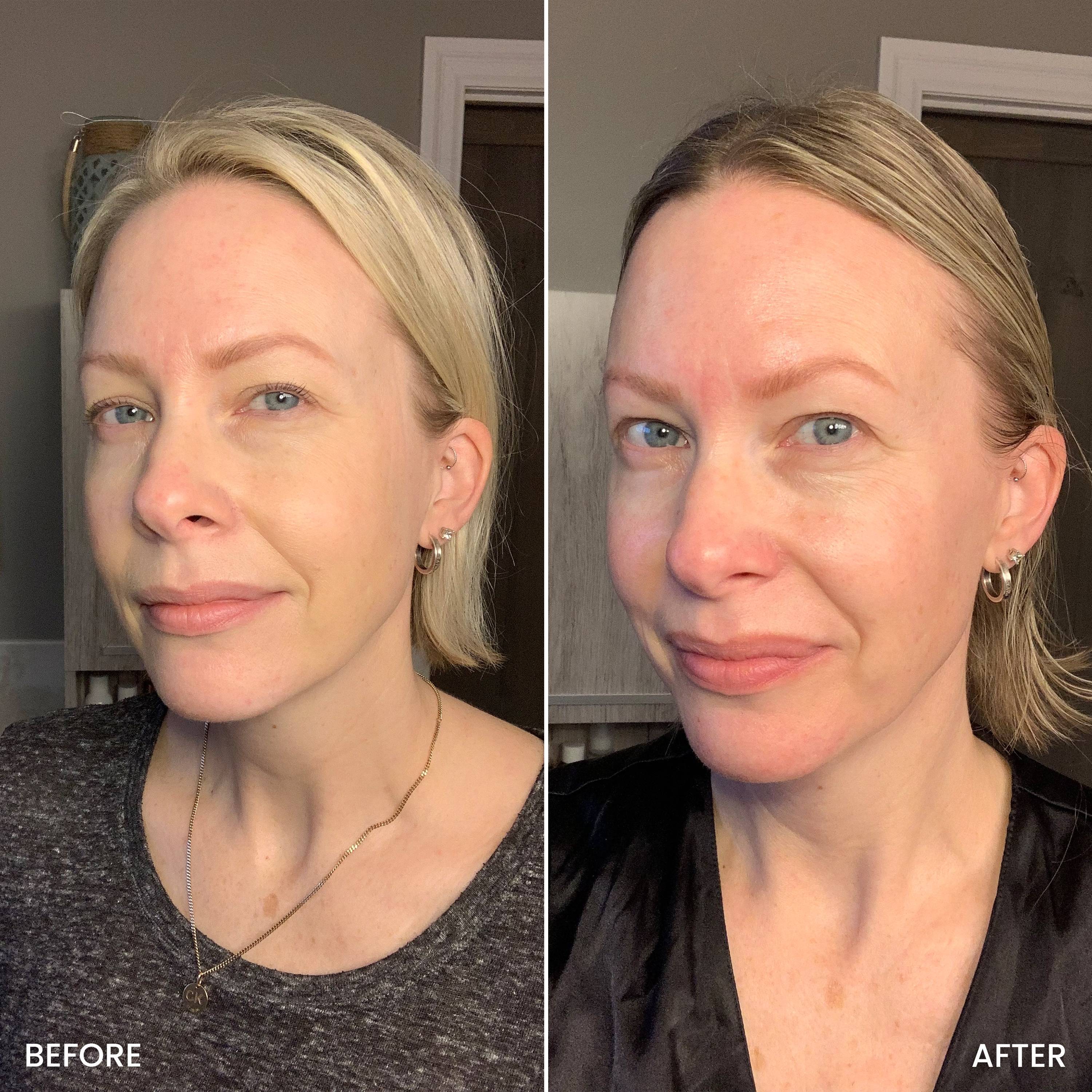 Reduced eyelid wrinkles & lines (4-Week results)
@Christa Evelyn a Canadian beauty & skin care enthusiast, was very interested in trying out the Venus for a number of reasons. Her hooded eyelids made her look older and more tired and they made eye makeup application difficult for her. She tested the Venus and shared her amazing results after 4 weeks of use. Her hooded eyelids have clearly lifted, dark circles are less prominent and most of her eyelid lines have disappeared.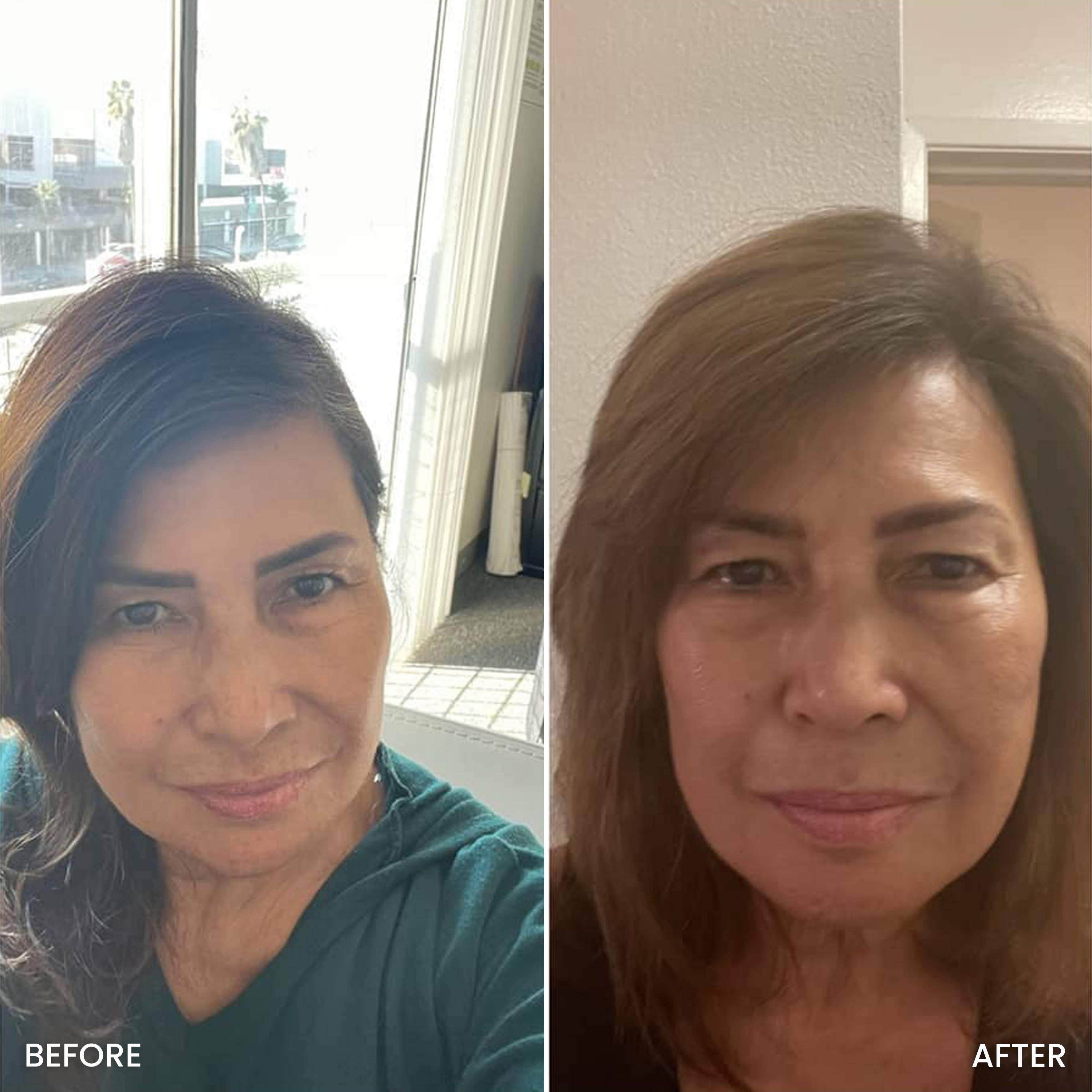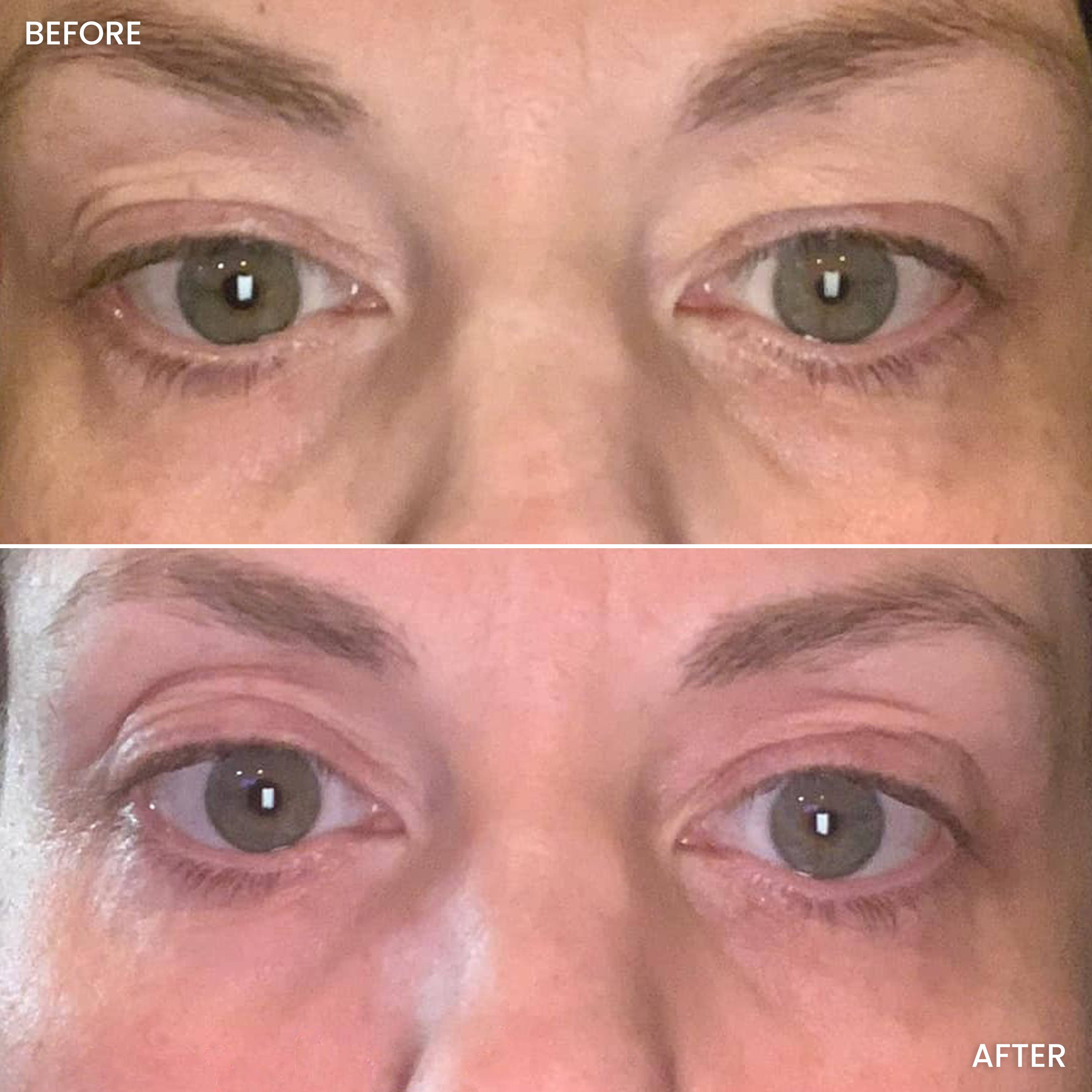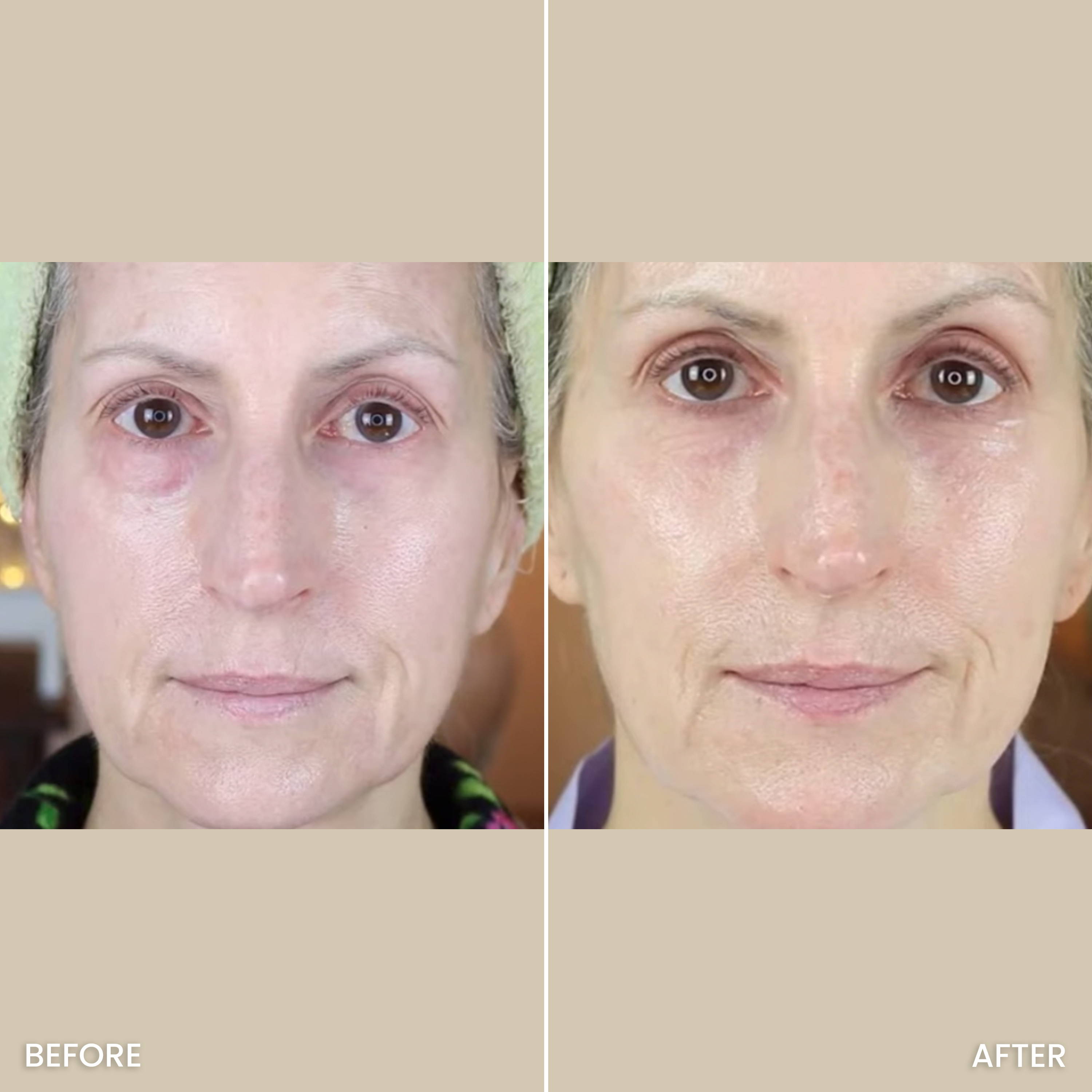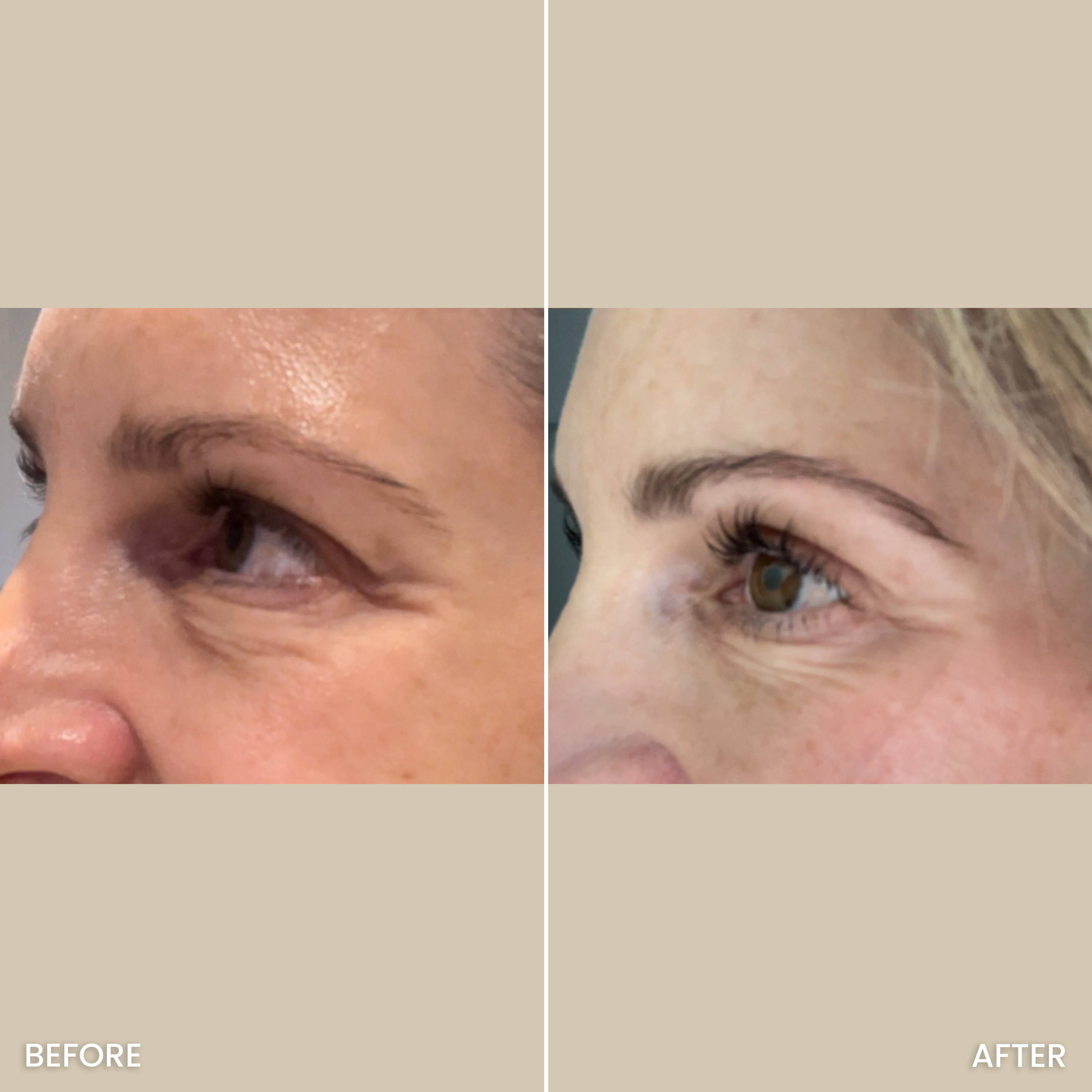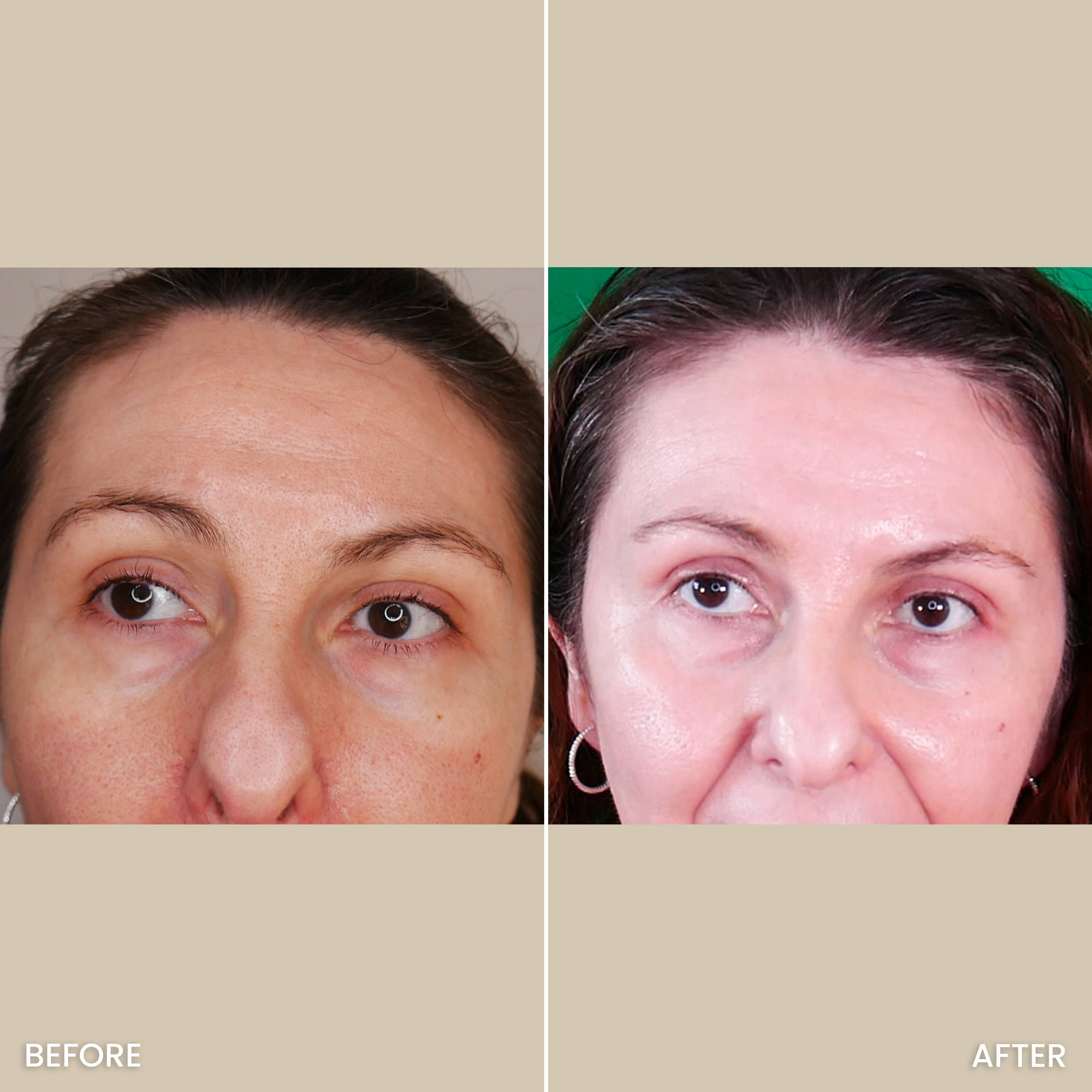 Treat saggy eyelids
& hooded eyes
Every successive use of the EvenSkyn® Venus helps with deeper penetration of anti-aging eye serums & creams, resulting in firmer and tighter eyelid skin.
In addition to rejuvenating eyelid skin, the EvenSkyn® Venus doubles as a lip rejuvenating pen. Sustained use can help with faster lip cell renewal, resulting in fuller, healthier lips.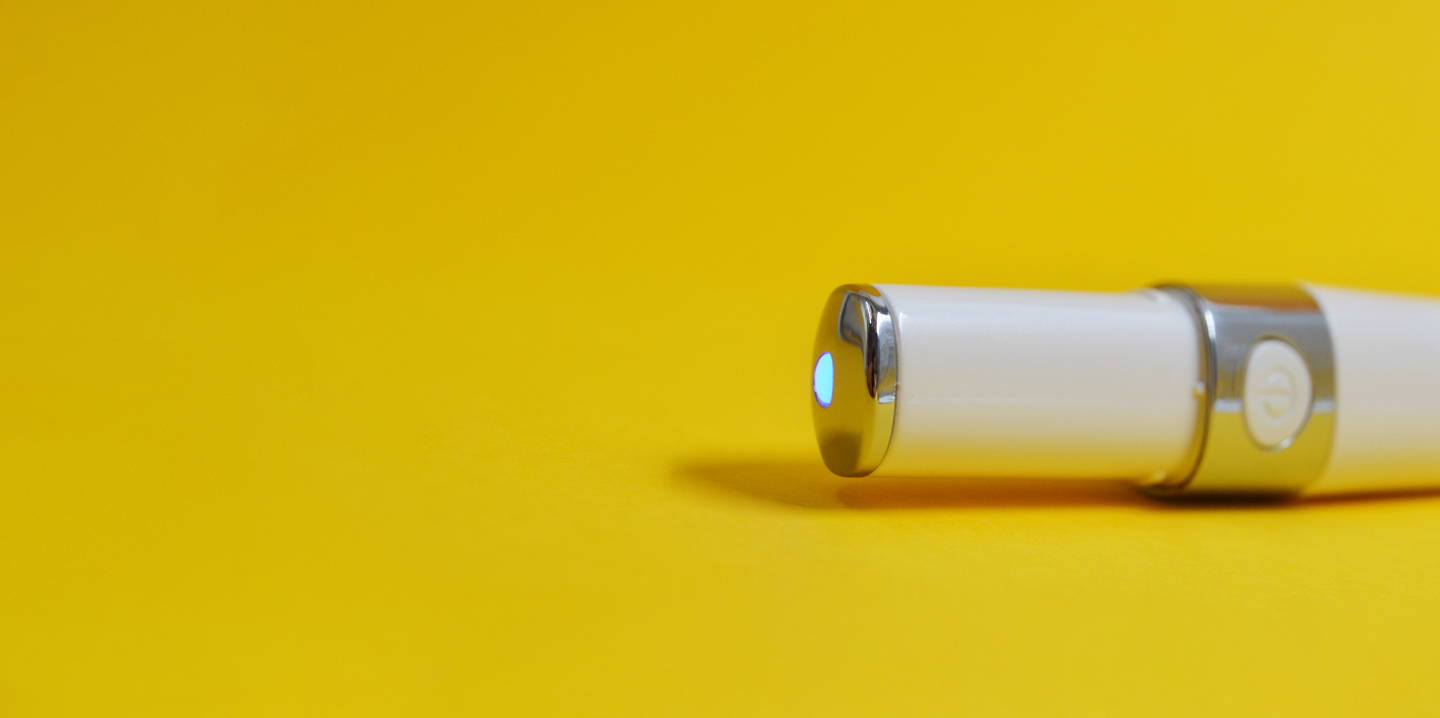 Light collagen activation
& eyelid skin firming
LED red light helps rejuvenate the skin cell and firm the eyelids. A light shake of the device changes to the blue light soothing massage mode, that helps to calm the eyelid skin & shrink pores.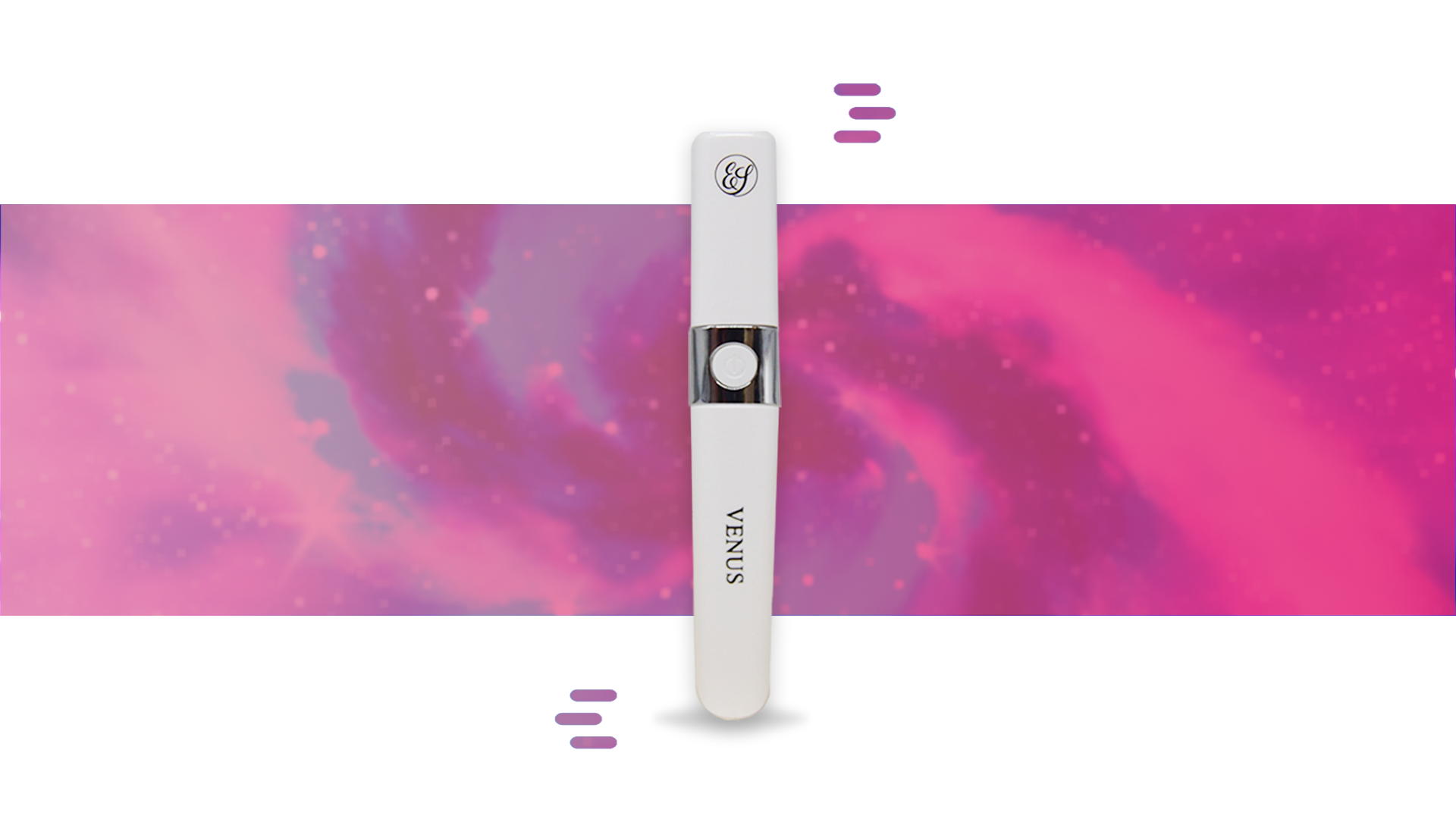 Sign up to be the first to hear about our latest
product launches, offers, and expert advice.

Subscribe to get special offers, free giveaways and
once-in-a-lifetime deals.
Sign up to be the first to hear about our latest product launches, offers, and expert advice.