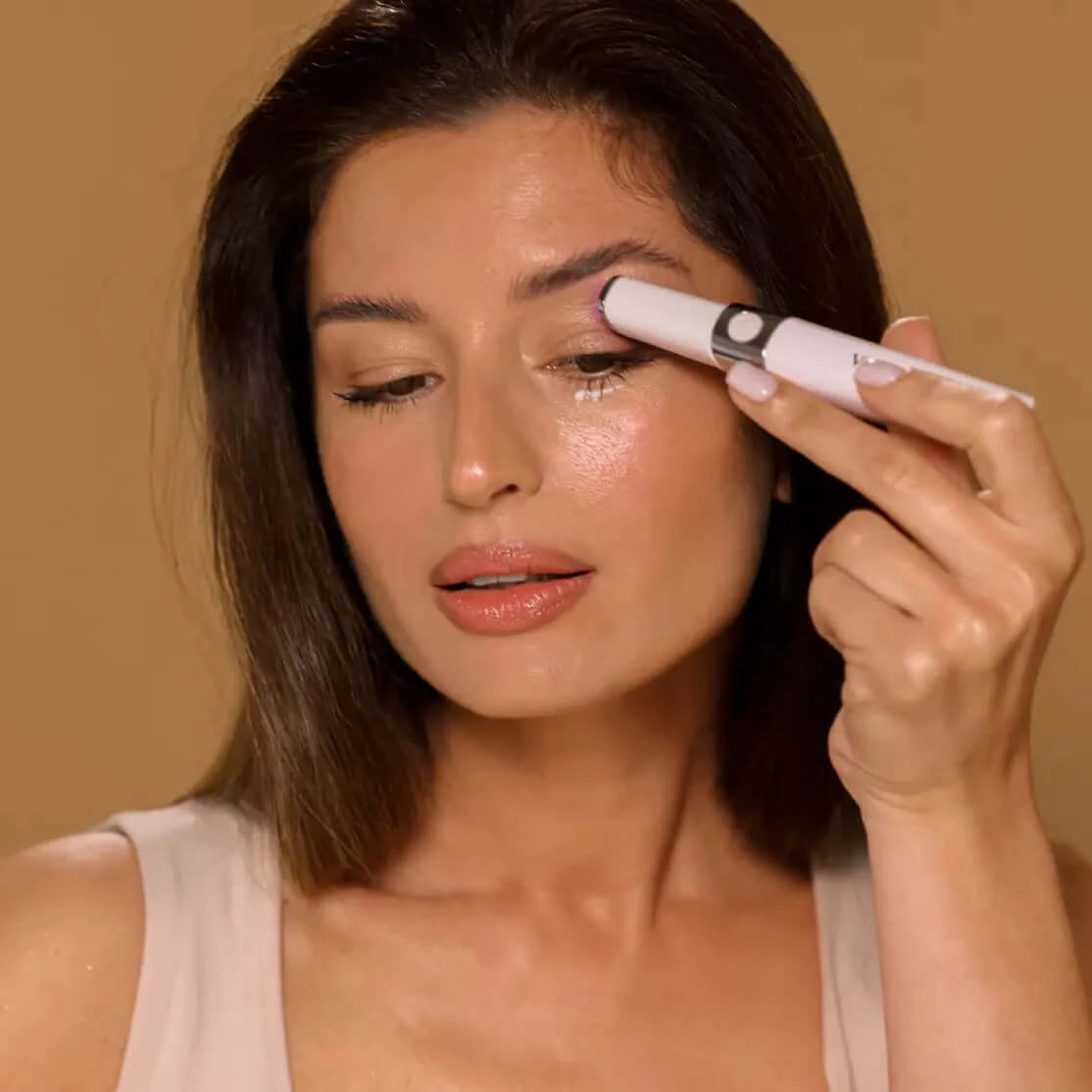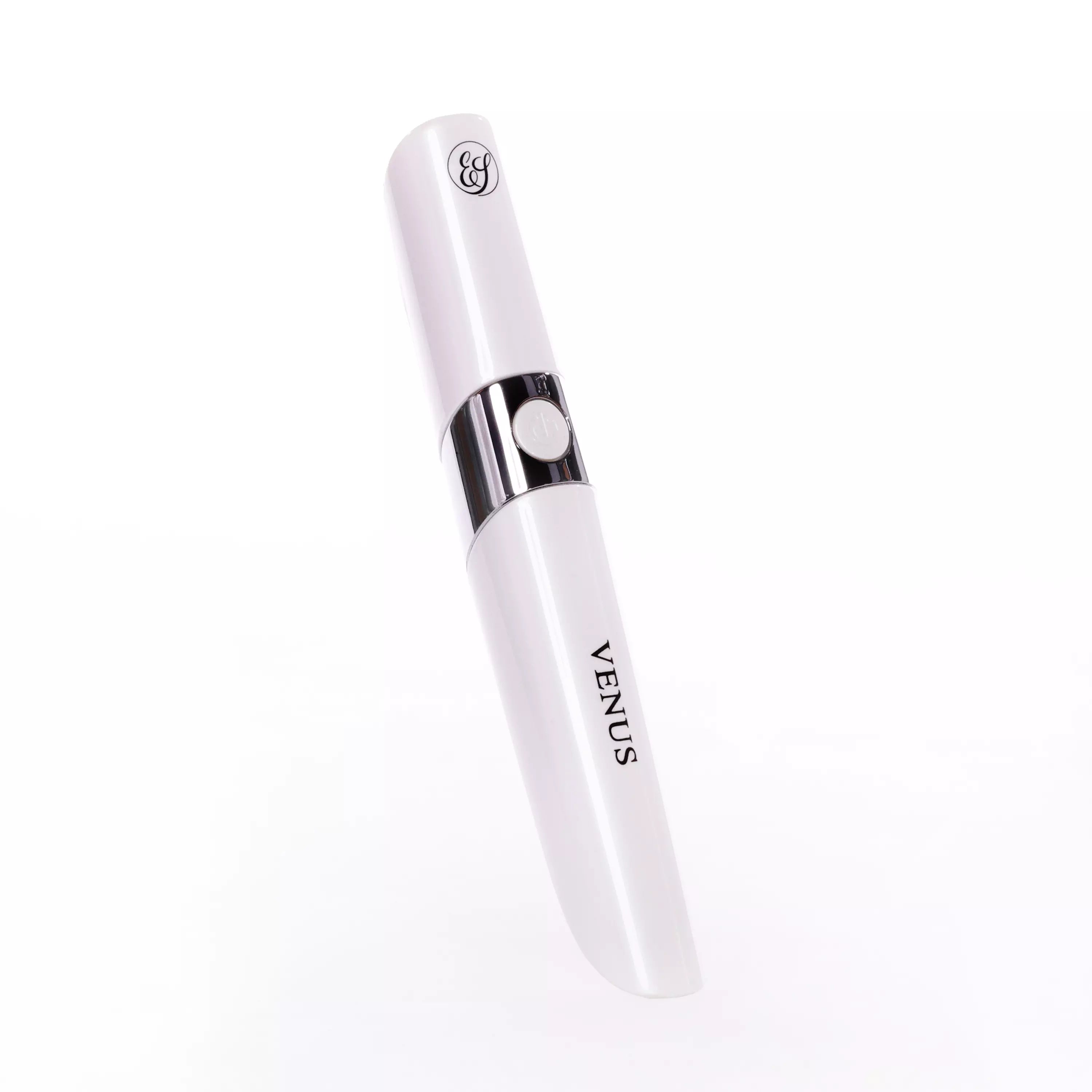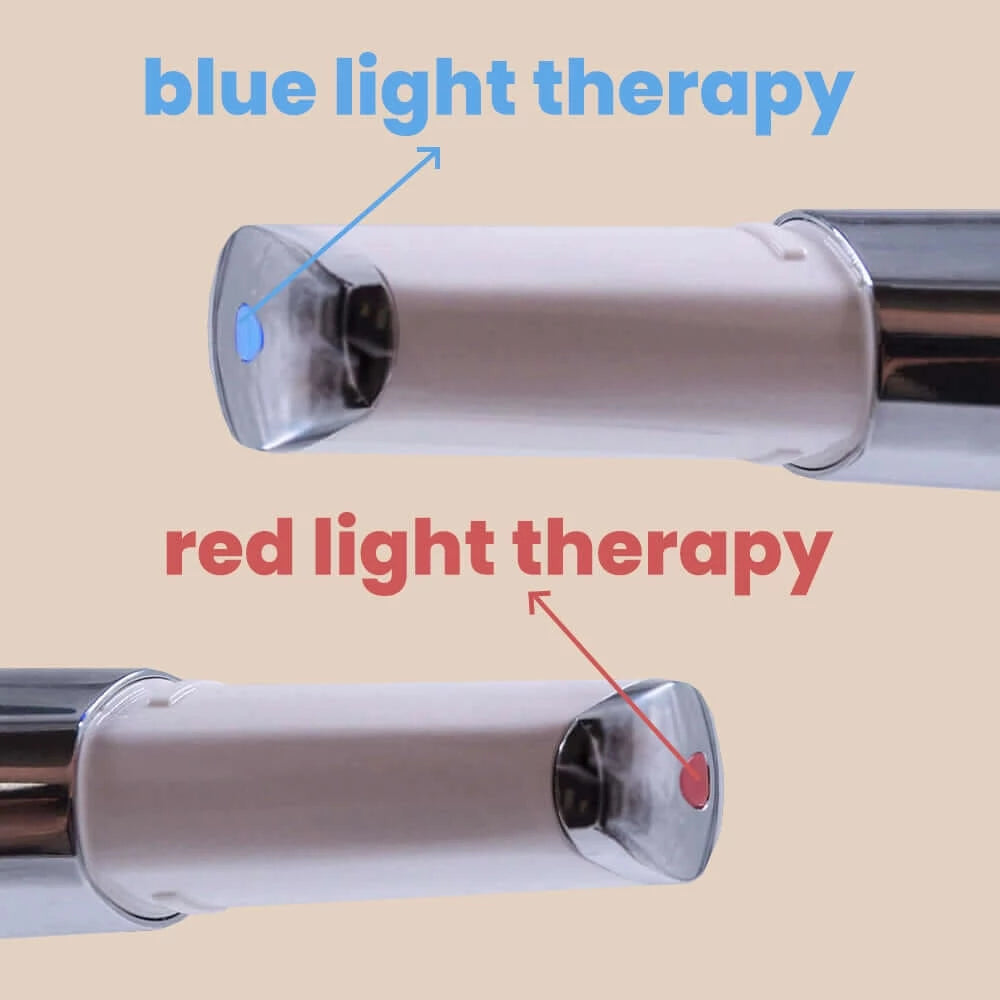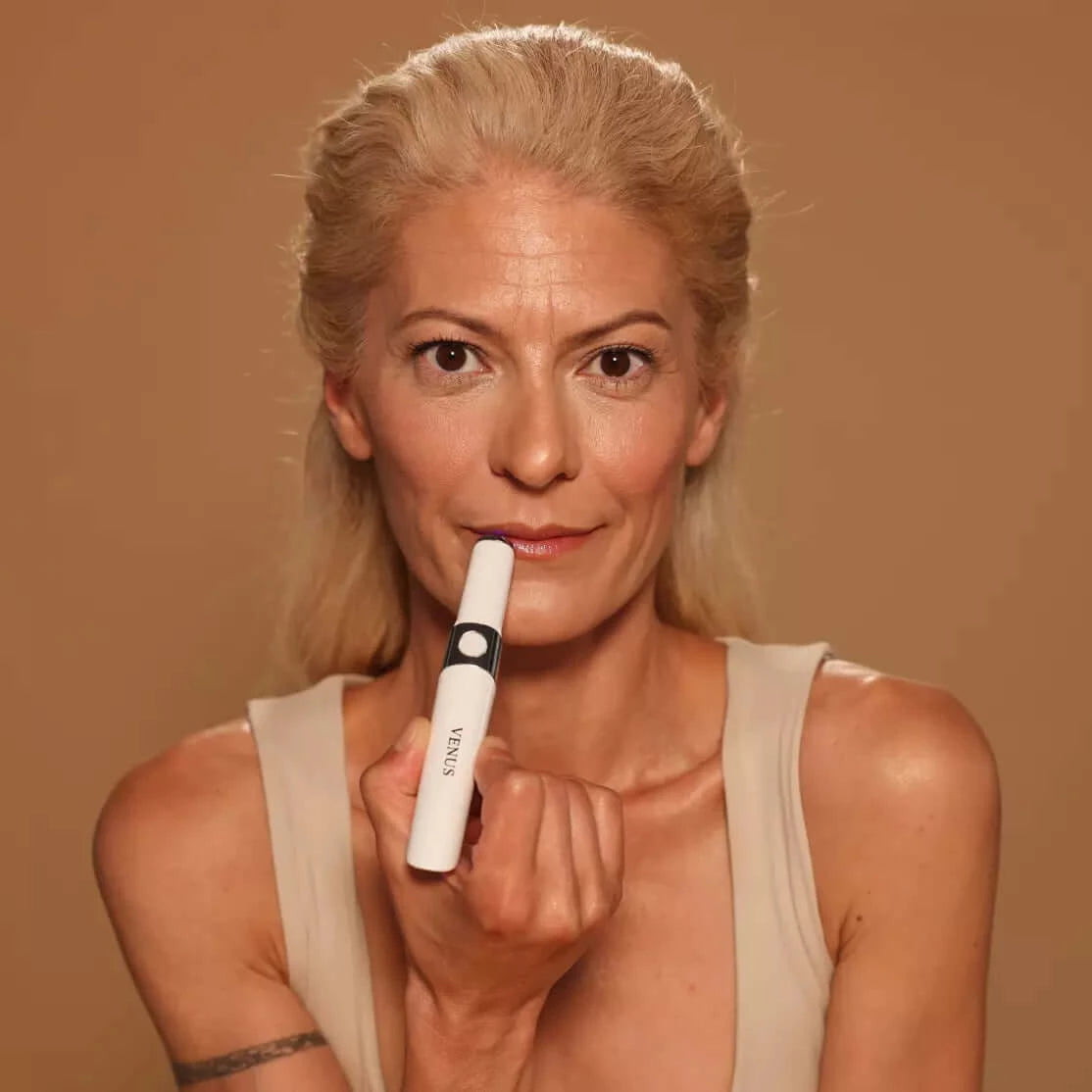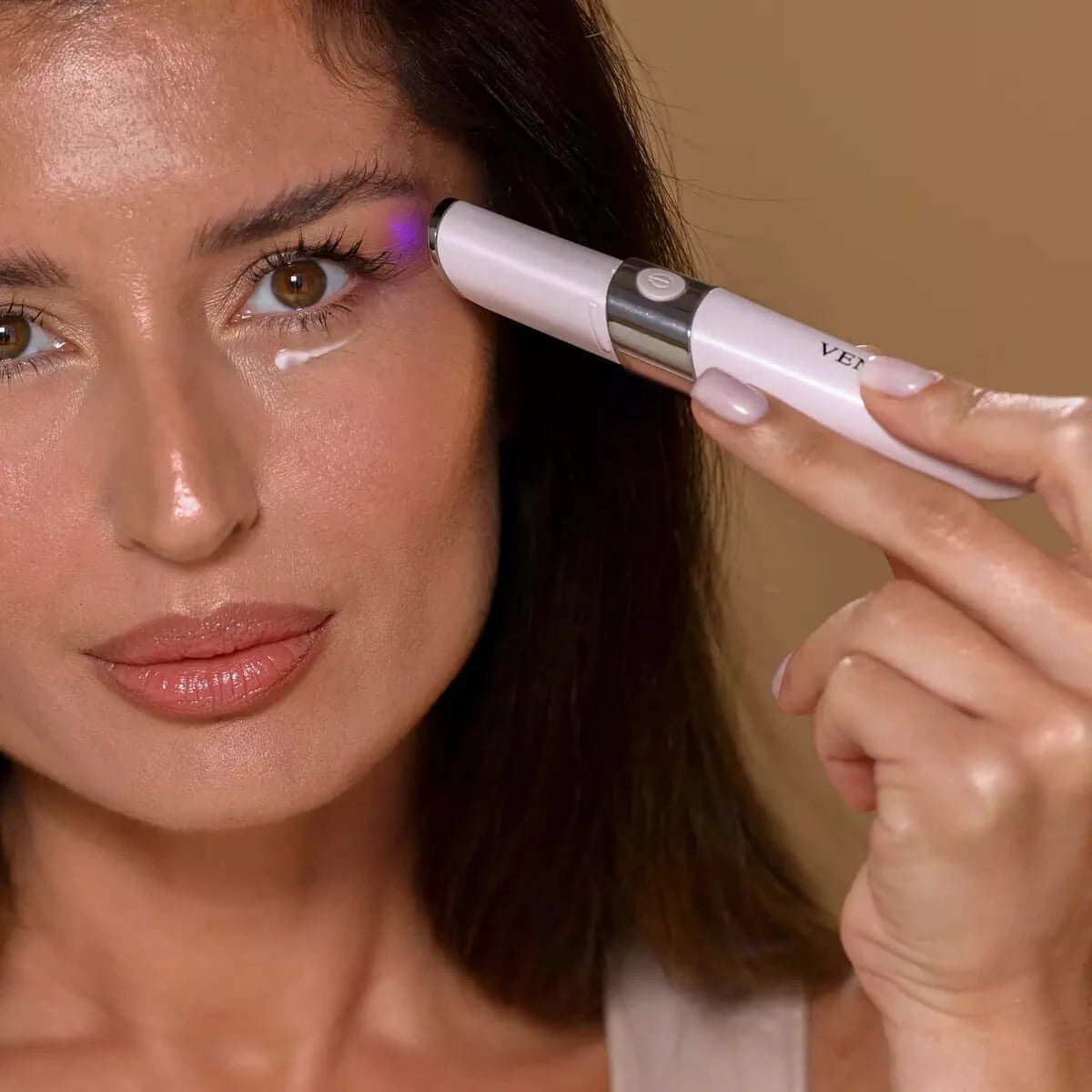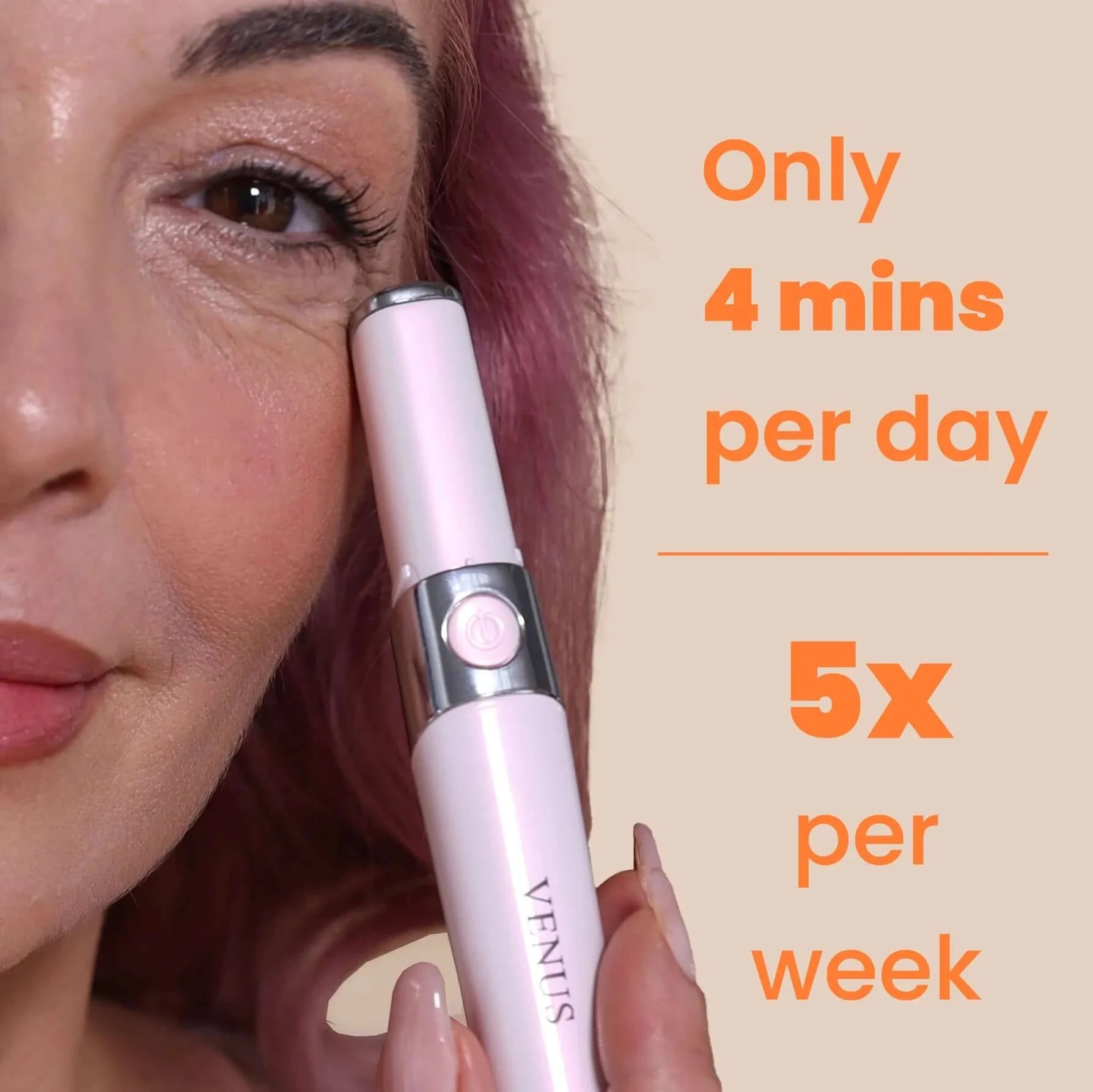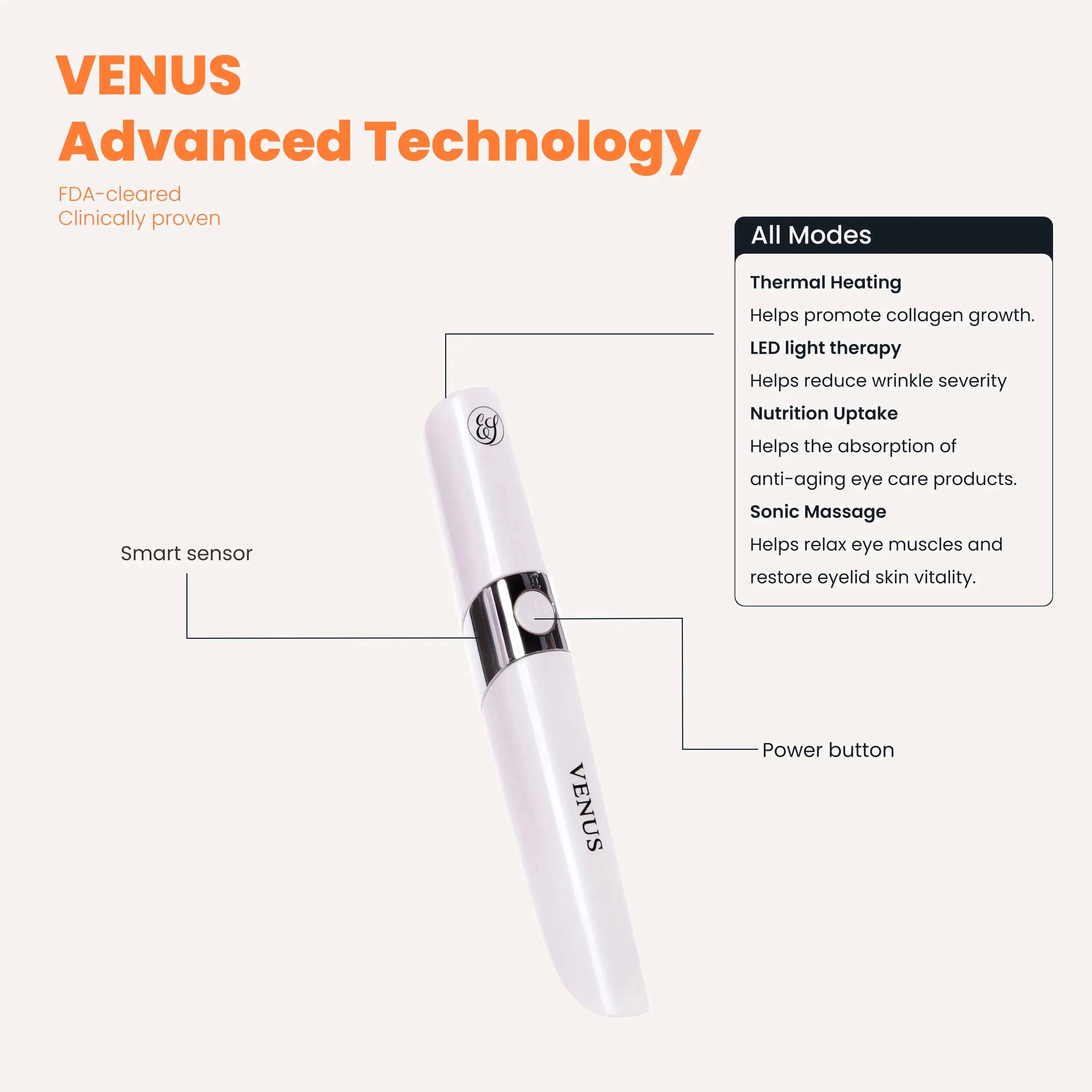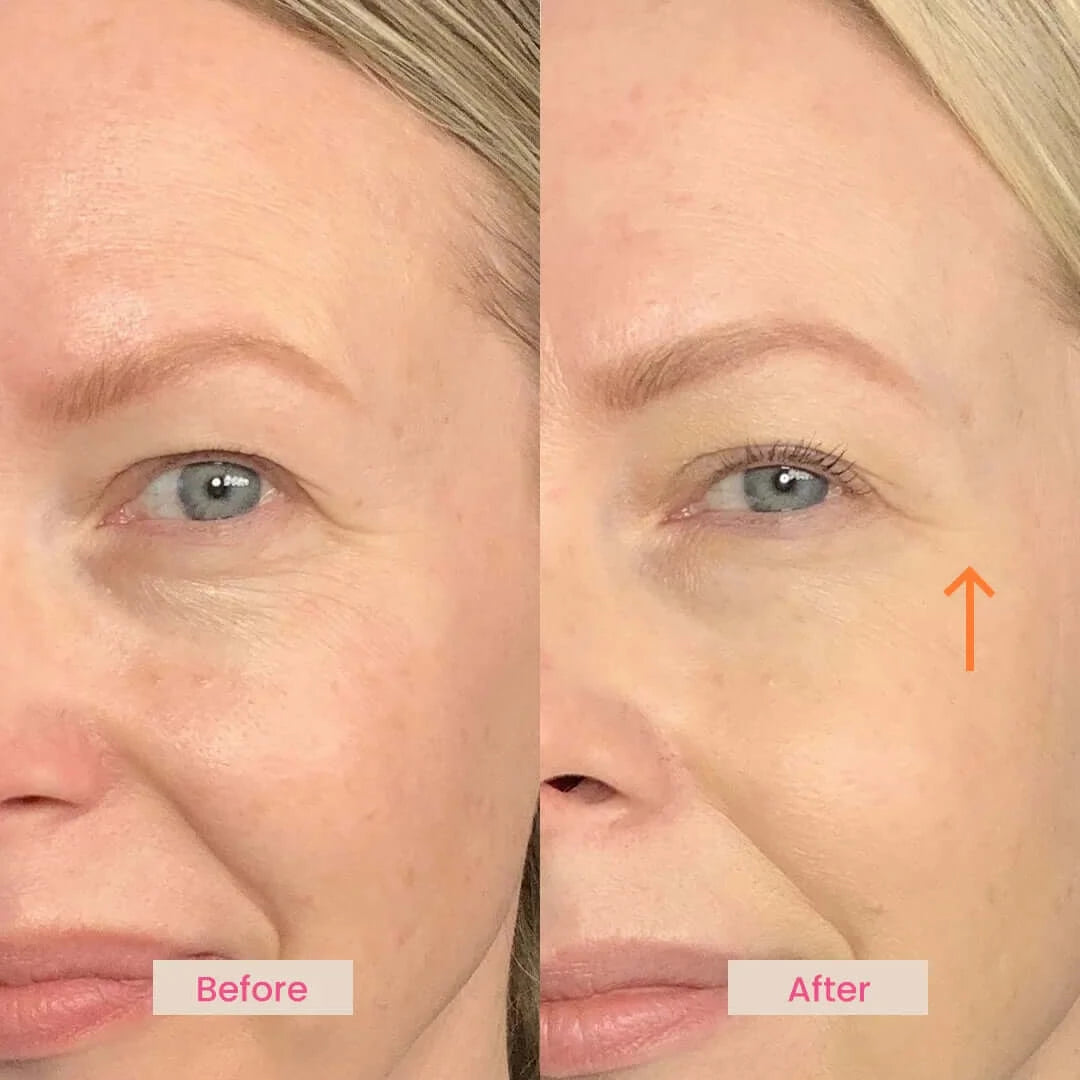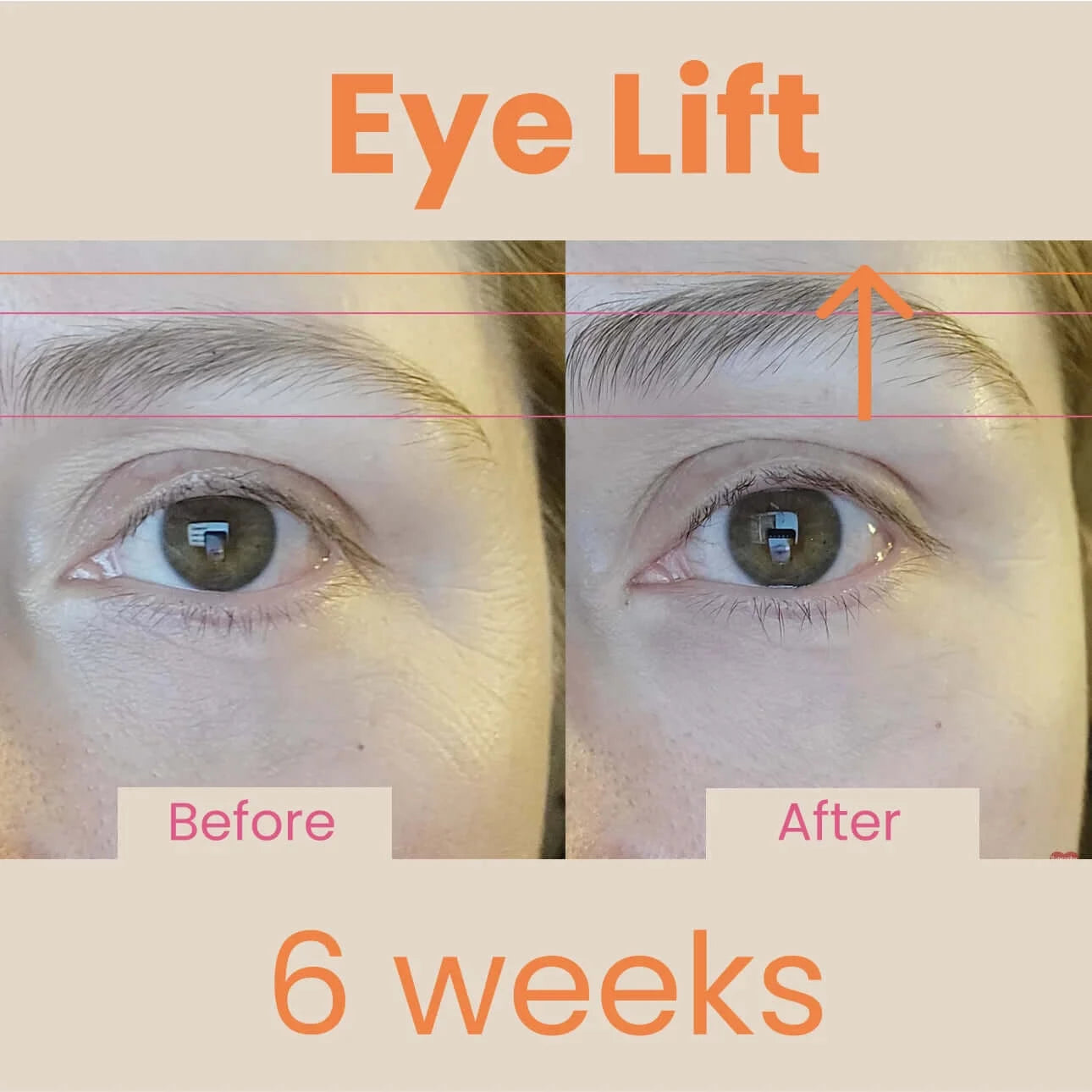 The Venus is the ultimate solution for aging eyelid skin. It helps soothe the uneven look of aging eyelid skin by helping promote new cell generation and enhancing existing skin repair processes. With two effective modes, Active Collagen Activation and Soothing Nutrient Uptake & Skin Firming, Venus utilizes LED light therapy and Sonic Vibration to achieve faster results.


The EvenSkyn Venus is ideal for:
    Lifting, tightening & firming of eyelid skin
    Smoothing of eyelid fine lines & wrinkles
    Removal of eye bags
    Reduction in dark circles around eyes

Sonic Massaging & Ion-Assisted Absorption:
Blue Light wavelength: 465nm
Red Light wavelength: 623nm
Technical:
Battery: 320mAh Lithium-ion battery
Size: 14.4 × 2.3 × 2.1 cm
Technologies: Phototherapy, Thermal Collagen
Weight: 43g
Safety Certification:
BSCI, ISO 4001, ISO 9001 & ISO 13485

Product Manual: English
---
Add the discount code VENUS40 at the checkout page
60 Day Money-Back Guarantee
The EvenSkyn® Venus' two modes each use a breadth of technologies to rejuvenate & soothe eyelid skin cells. These include constant thermal collagen stimulation, ionic import, sonic massaging & phototherapy. 
Thermal Heating- a constant temperature of 42°C (107.6°F) is applied to the eyelid to stimulate collagen growth, the fibrous protein important in maintaining the face's youthful look. 
LED Phototherapy - Red and blue light work at different wavelengths to achieve different goals. Whereas red light reduces inflammation and stimulates collagen (thus ideal for reversing wrinkles and fine lines); Blue light helps kill bacteria, decreases scarring and promotes anti-inflammatory effects (ideal for use at the end of the treatment).
The EvenSkyn Venus Device
Device Cap 
USB Charging Cable
User Manual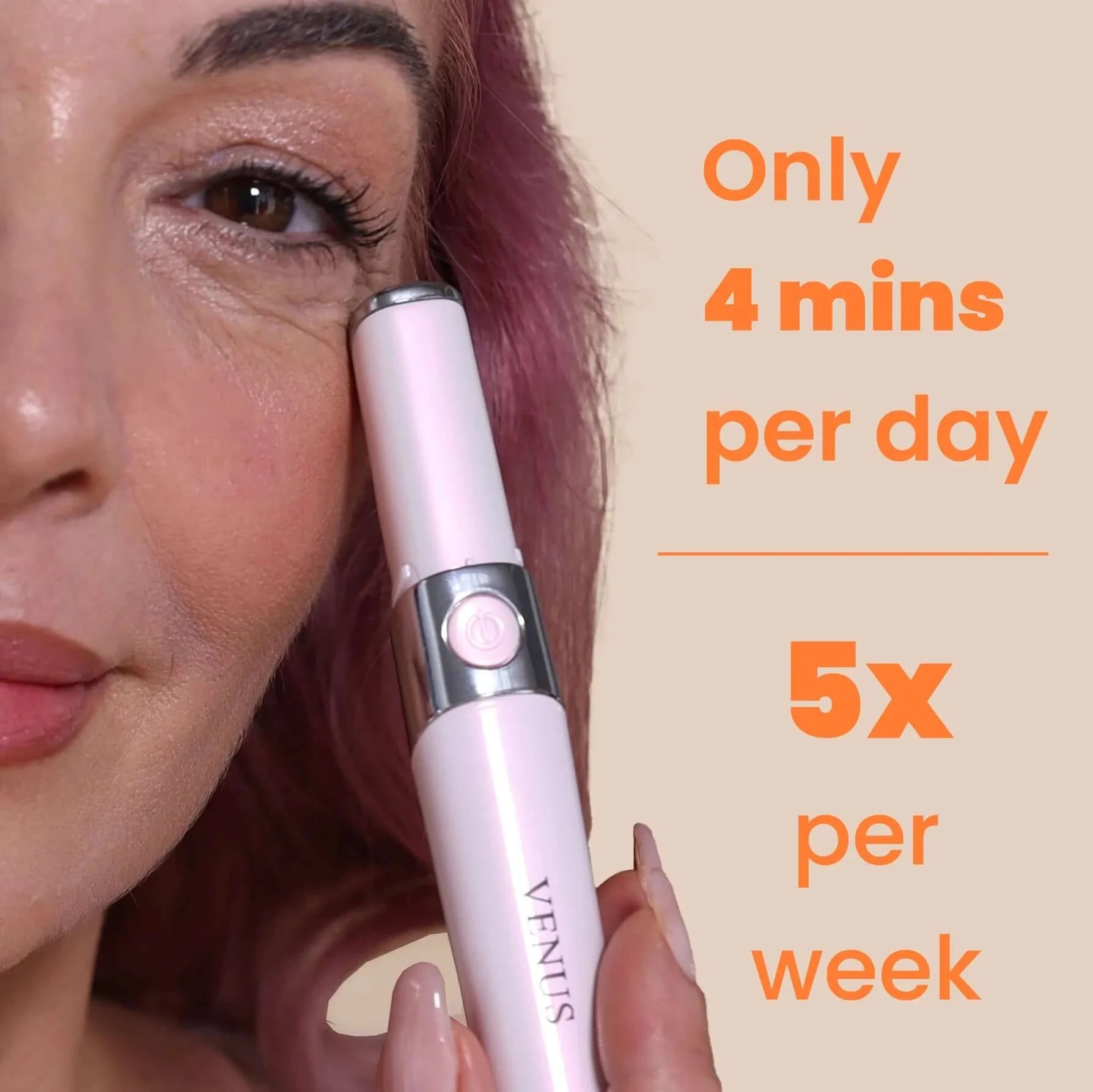 How to use the Venus
Unleashing the Power of Dermal Technology
Prep your skin
Prior to use ensure that the area to be treated has been thoroughly cleaned. Apply the desired anti-aging, or nourishing eye cream, then gently glide the device across the lower and upper eyelids, starting from the area below the tear duct. Repeat a few times for each eye.
Maximize Results
Gently give the device a shake or short press the power button to switch from the anti-wrinkle Red LED mode to the Blue LED mode. Similar to the Red LED mode, you may apply any desired anti-aging or nourishing cream to the areas above and below the eyes when using the device in the Blue LED calming and soothing mode.
Soothe & Firm
For Vibration, LED & Thermal Stimulation, ensure you are touching the silver trim around the power button. This ensures conduction and vibration are continuous. If you want to skip vibration, ensure you are holding the white part of the device only, and not make any skin contact with the silver trim around the power button. 
We believe that our story is best told through your skin
By purchasing an EvenSkyn product, you can rest assured that your new skincare tool is of the highest quality based on the latest research. Find out more through our vibrant community, the EvenSkynners.

Watch more
This product has no reviews yet.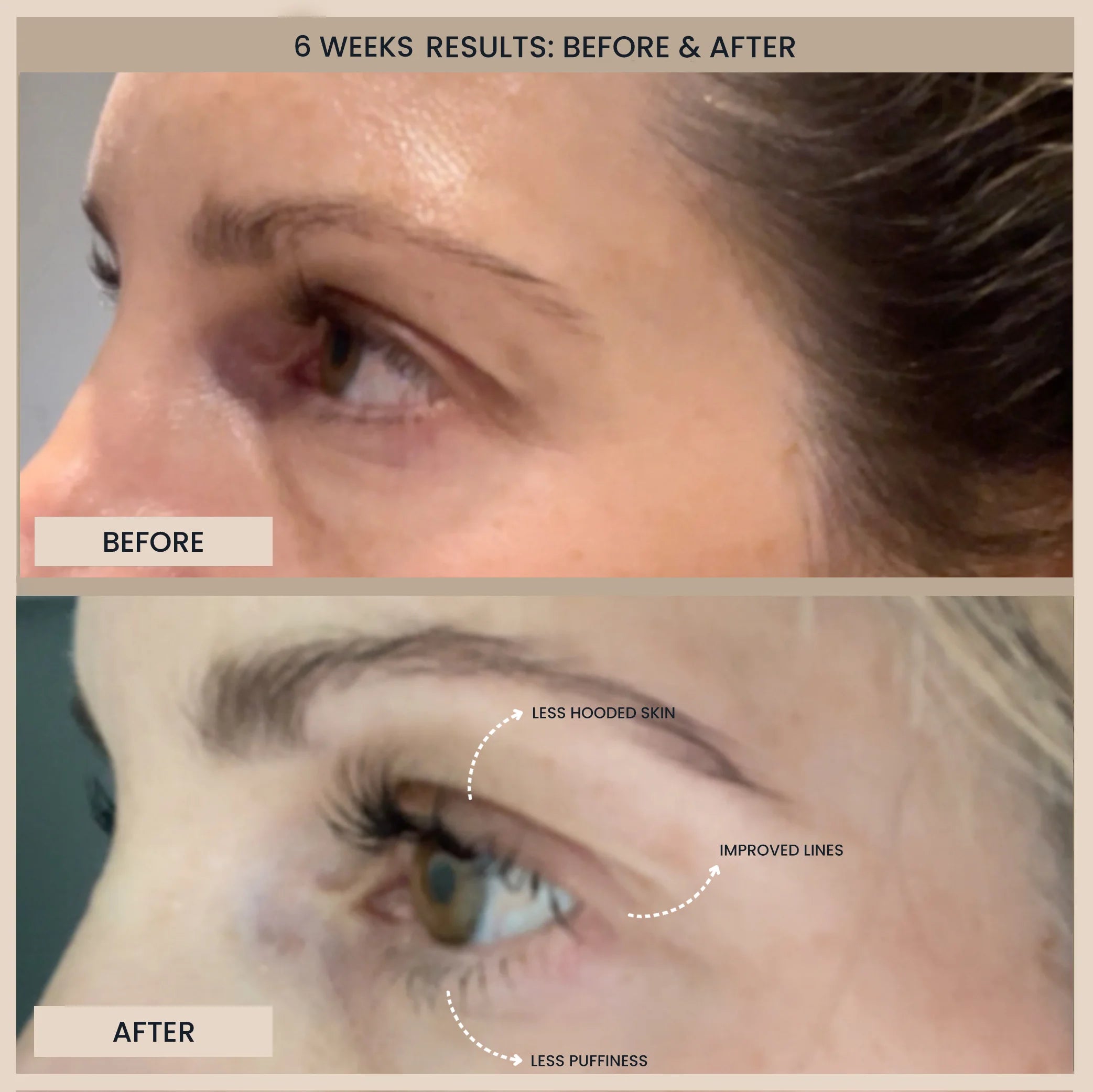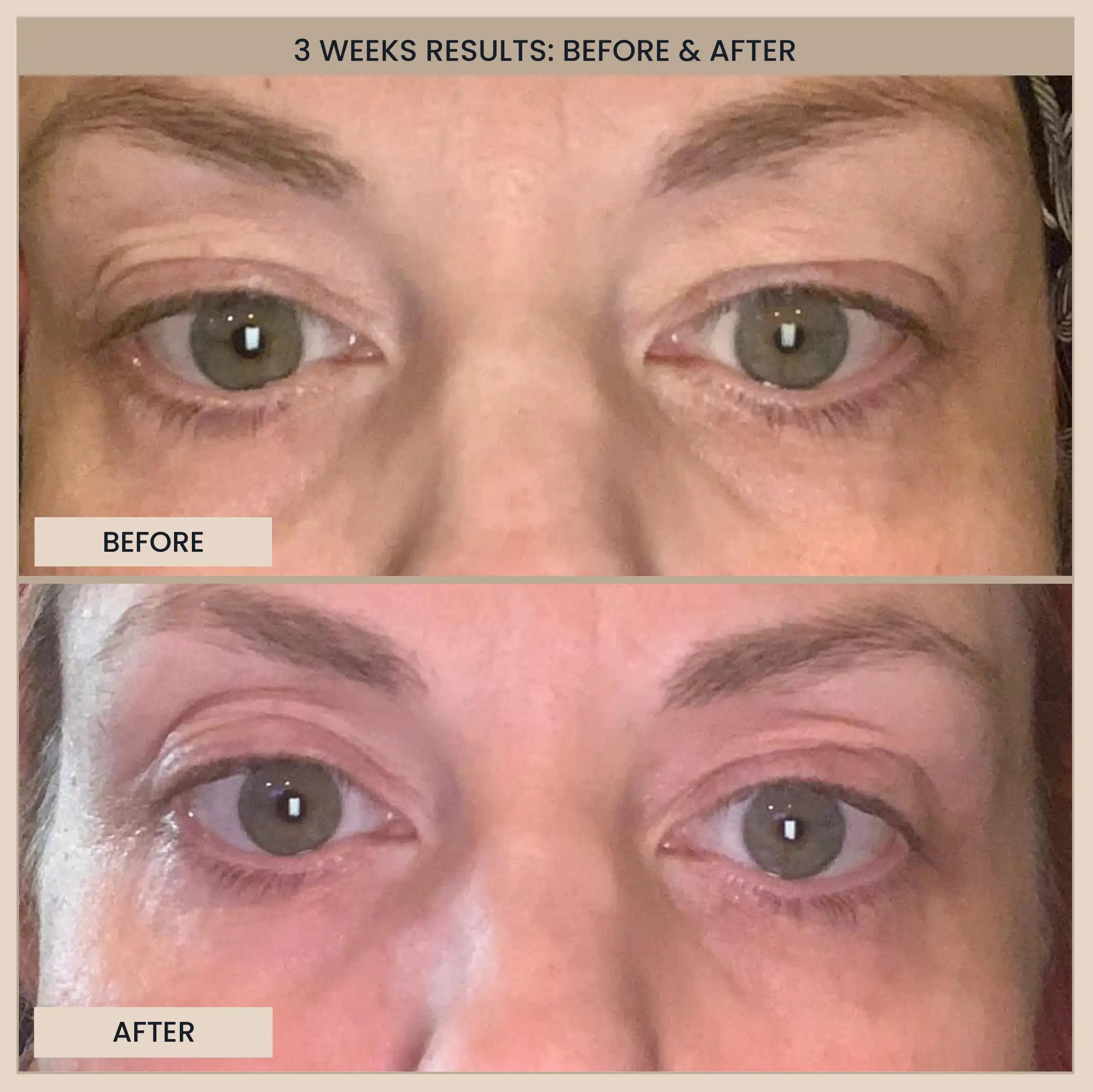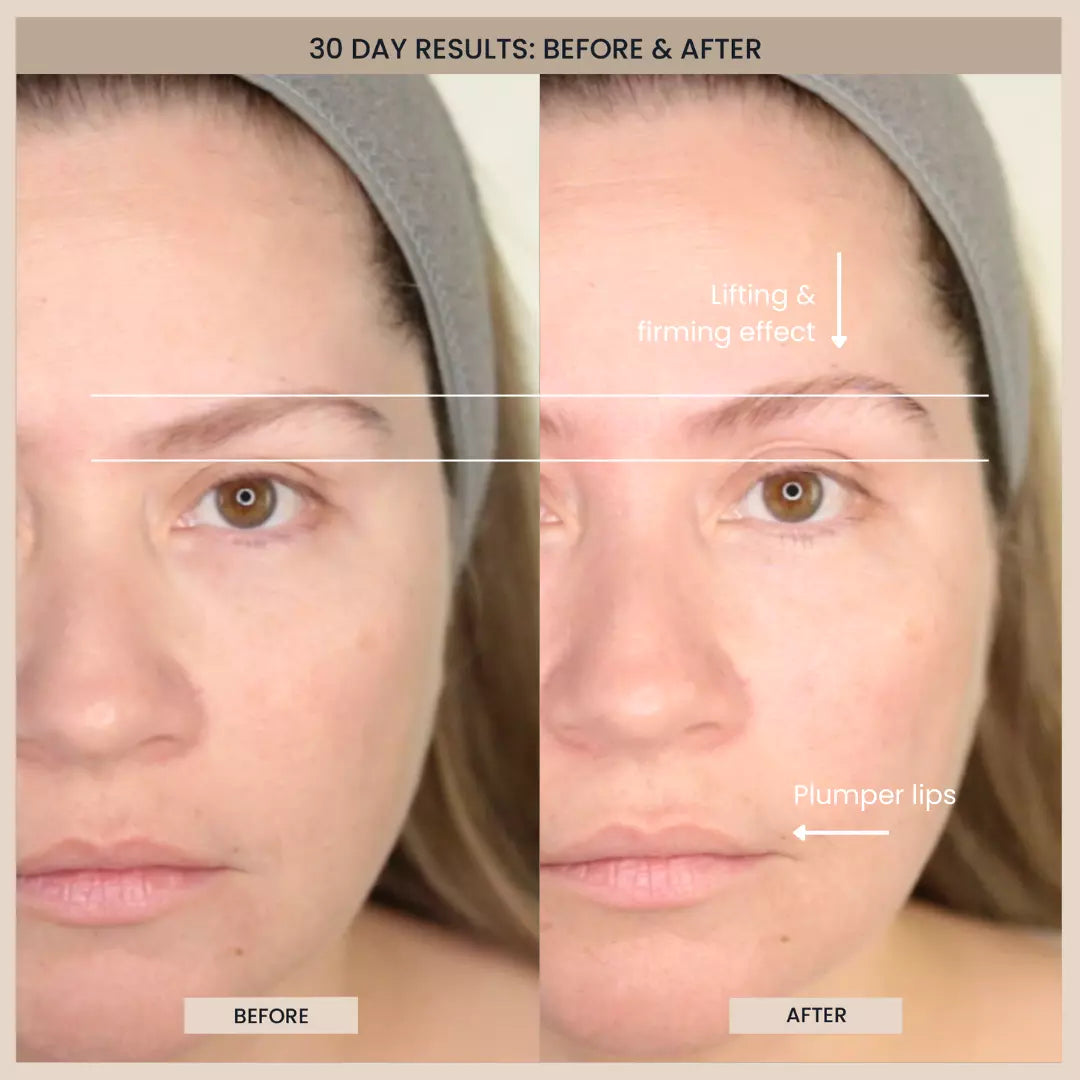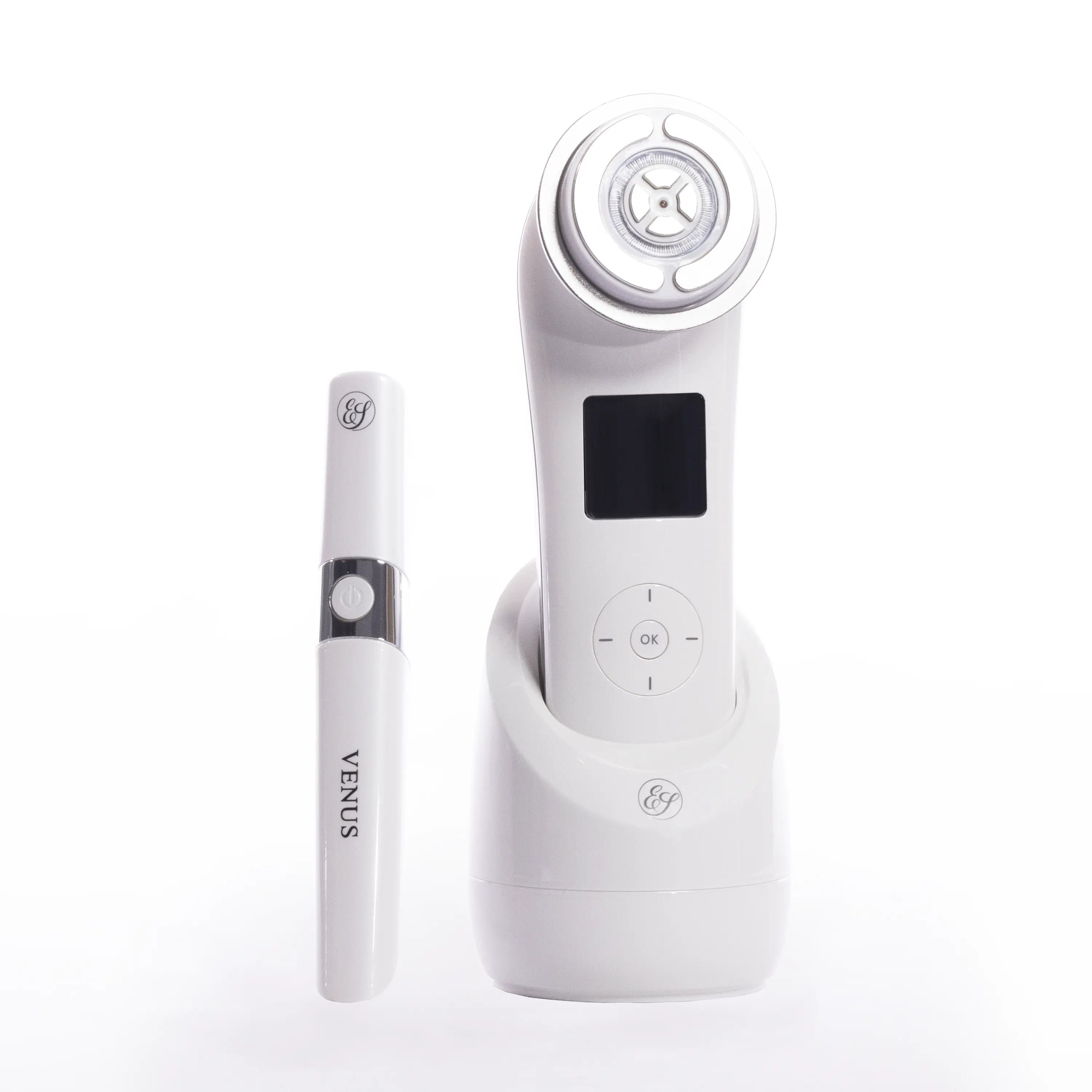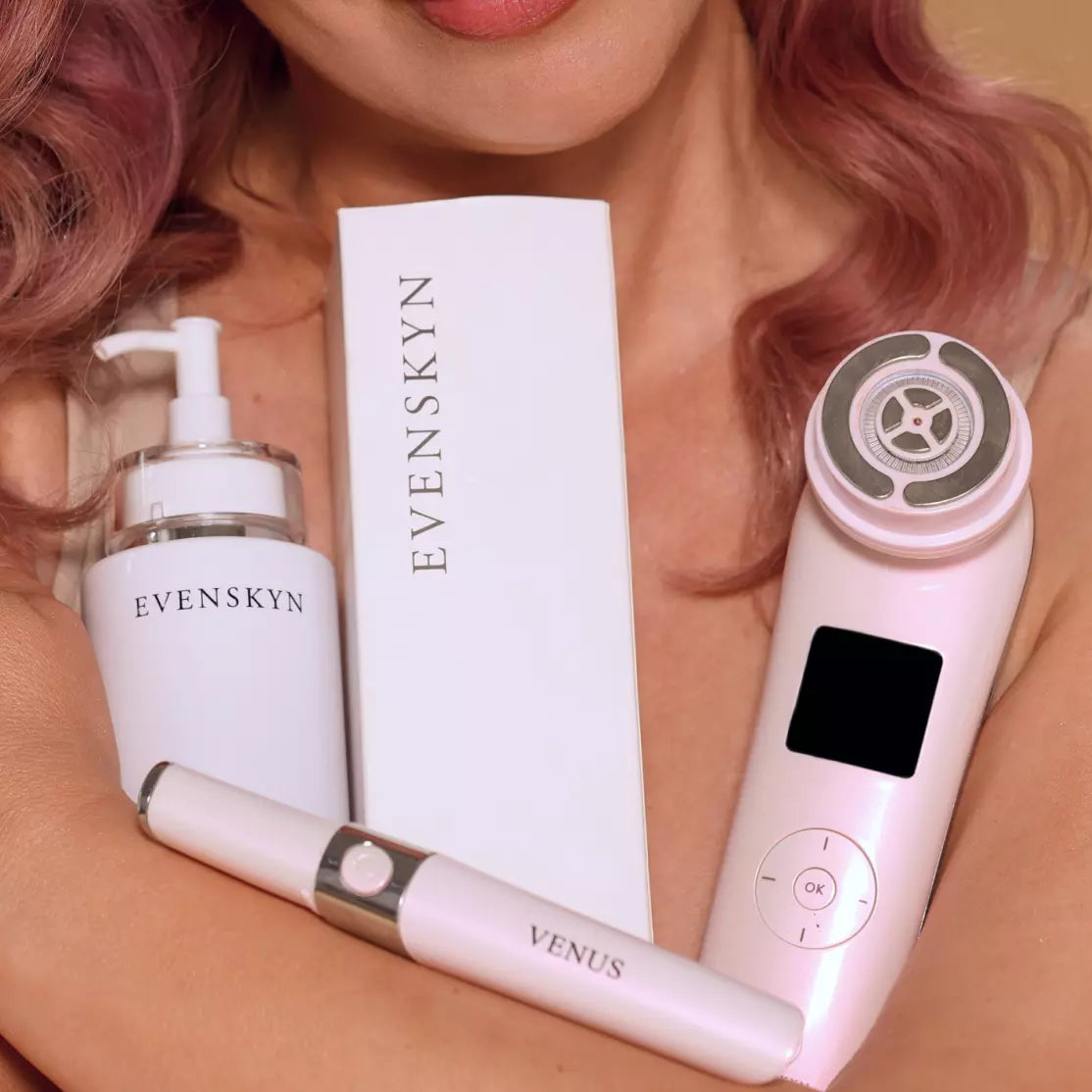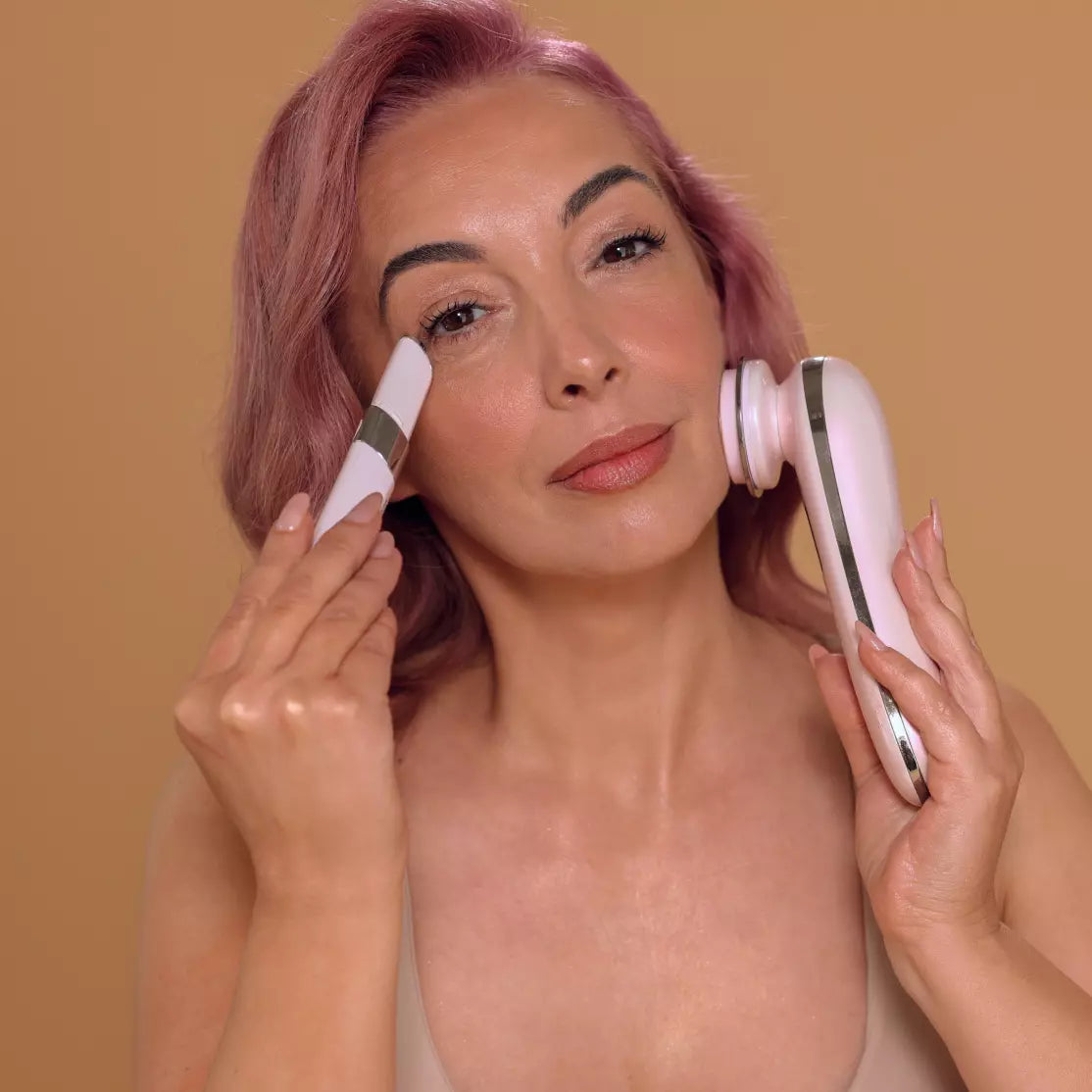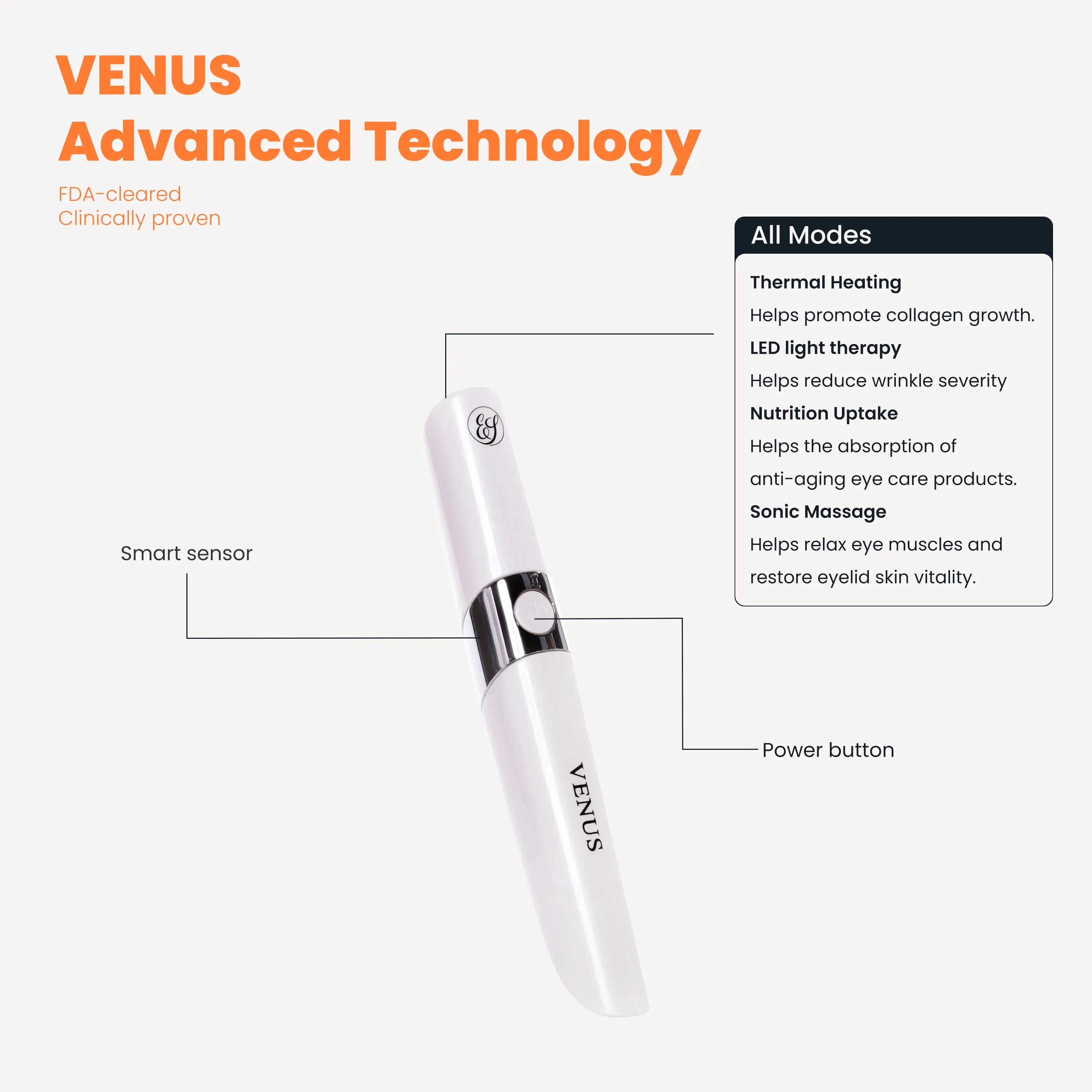 Wanna Cover Face & Neck too?
Bring your at-home skincare to a professional-grade with our exclusive bundles!
Optimal Usage Frequency for Venus
These gudelines optimize EvenSkyn Venus's benefits while ensuring safe usage based on your age group. Please keep in mind that these are suggestions, not strict rules. Listen to your body and seek advice from a healthcare professional if needed.
Usage suggestion:
Age: Below 40
Age: Above 40
No. of session per week
3 to 4
Up to 5
Duration per session (both eyes)
5-8 min
5-8 min
Duration per session (lips)
8 minutes
8 minutes
Use with
Any eye-cream
Any eye-cream
FAQ
Our FAQs section provides answers to common questions about our products, services, and terms. But if you can't find the answer to your specific question, please feel free to message us and we'll be happy to assist you.
More FAQs
Does the Venus use microcurrent and RF?

The Venus uses the same concept like our flagship device, the Lumo, but with less intensity and no radio frequency or microcurrent. It combines red light phototherapy, sonic massaging, and thermal rejuvenation. Whereby, the eyelid skin temperature is raised by heating to 107 degrees Fahrenheit, all coming together to help tighten the eyelid skin, and to rejuvenate the collagen in the treated area.
How long do you use the Venus on the lips?

We advise a total duration of 5 minutes a day for both (upper and lower) lips combined, ideally 3 to 4 minutes in the red light mode, followed by the remaining minute or two in the blue light mode.
Is the Venus safe to use in the eye area?

Whereas our most popular face, neck and décolletage device, the Lumo, works excellent is offering skin tightening and rejuvenation, it is too powerful for the eyes, and this is the very reason we designed the Venus to be specially adapted for the eye area (all skin contained within the eye socket).

Thus, instead of deep penetration waves of the Lumo that go deeper on the rest of the face, we adapted a similar technology by way of thermal stimulation to offer the same 107 degree Fahrenheit of heating but for it to be much closer to the skin. Thus, while you don't feel the heat in the Lumo (in most cases) on the surface of your skin, with this Venus you will, and this is primarily also because we want to only heat up the thin eyelid skin without having any thermal penetration to the eyeball below. 

Similarly, the LED light is adapted in its intensity to not be super strong like it is in our LED face mask (The Mirage Pro LED Face Mask), and thus this also helps with skin rejuvenation (as Red Light Therapy is well known for its anti-aging benefits).

The overall rejuvenation power of the Venus is around 10% that of the Lumo, and this is another reason why the Venus can be used up to a maximum of five times per week (with each session ideally less than ten minutes total for both eyes combined), whereas the Lumo is a typically only once-a-week usage product (to be used less than 25 minutes per week in total usage)
What kind of serums can be used with the Venus?

The Venus can be used with any oil or water based anti-aging eye cream or serum. Although not required, a serum will definitely help with better conduction and usage of the device. Generally, our broad guidelines suggest using an eye product containing any or most of the following ingredients: vitamin C, vitamin A, hyaluronic acid, niacinamide & peptides.
This product has no reviews yet.
This product has no reviews yet.
The experts in anti-aging skincare