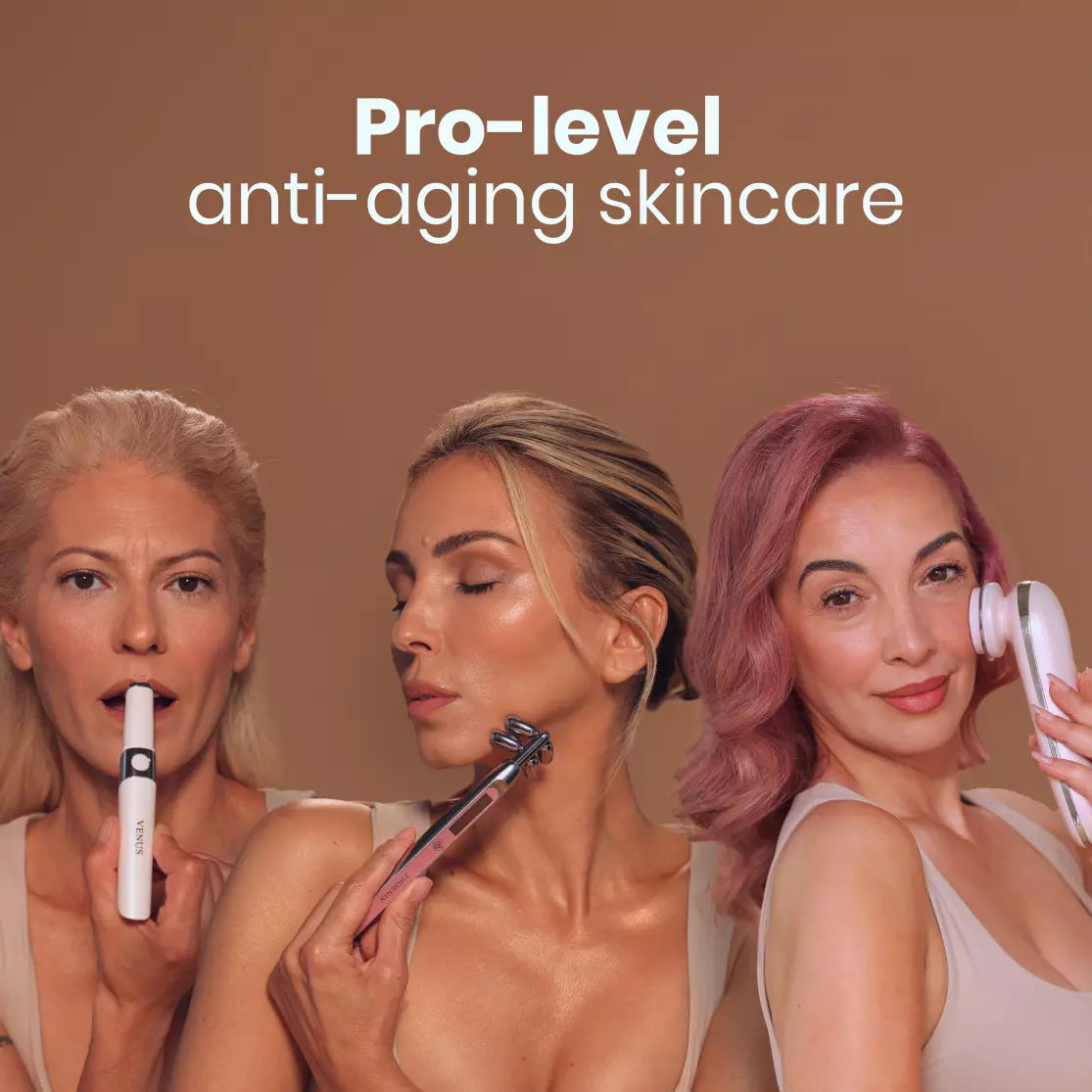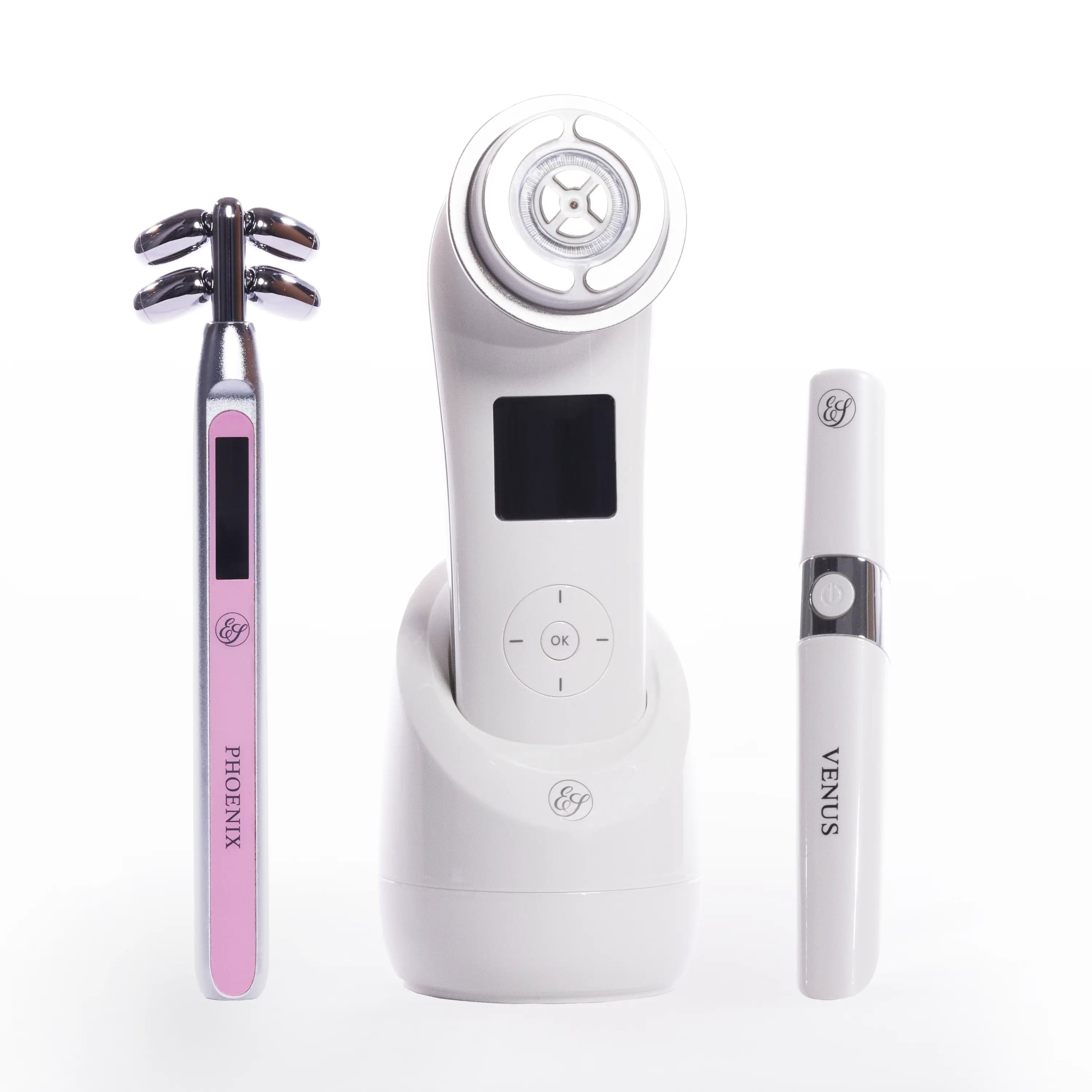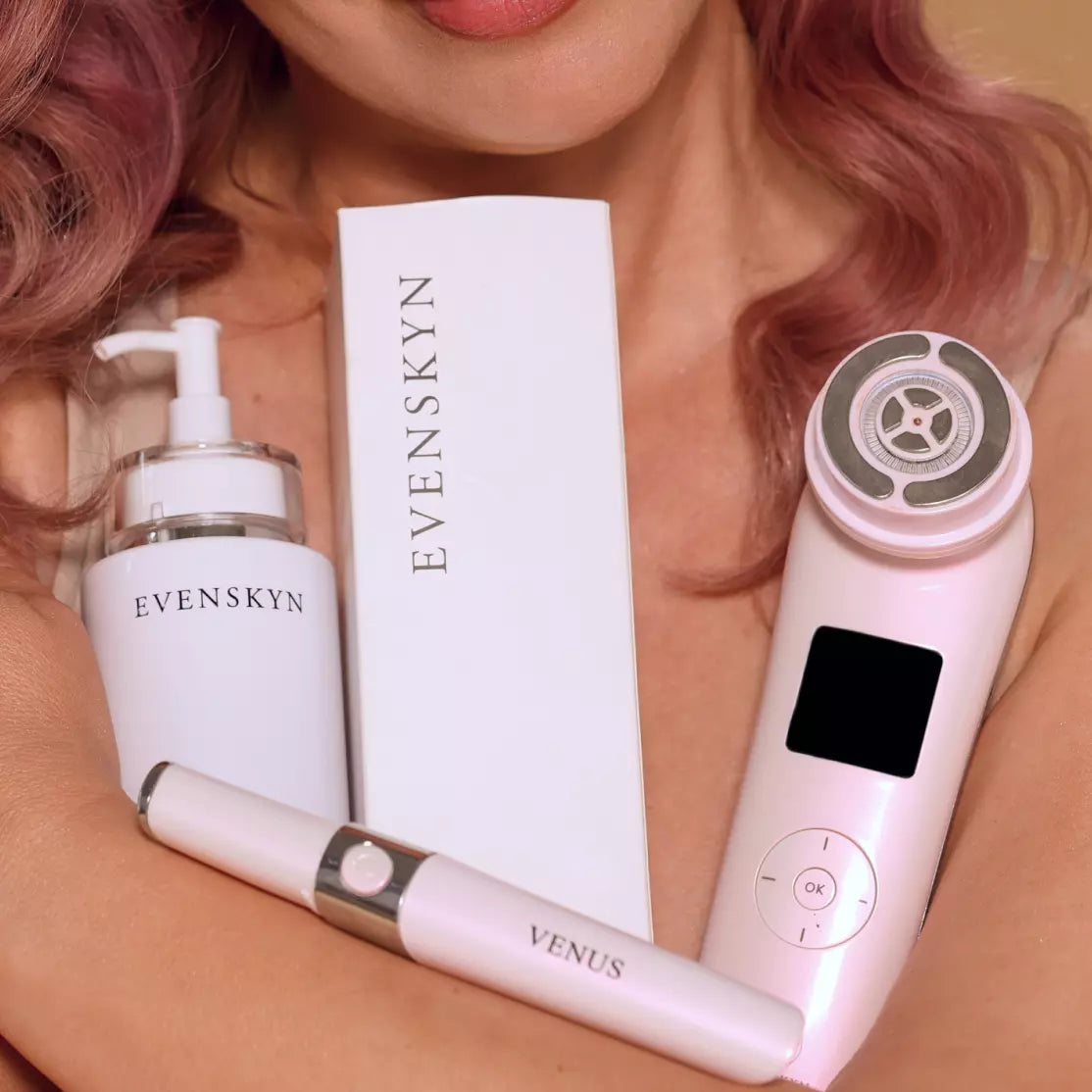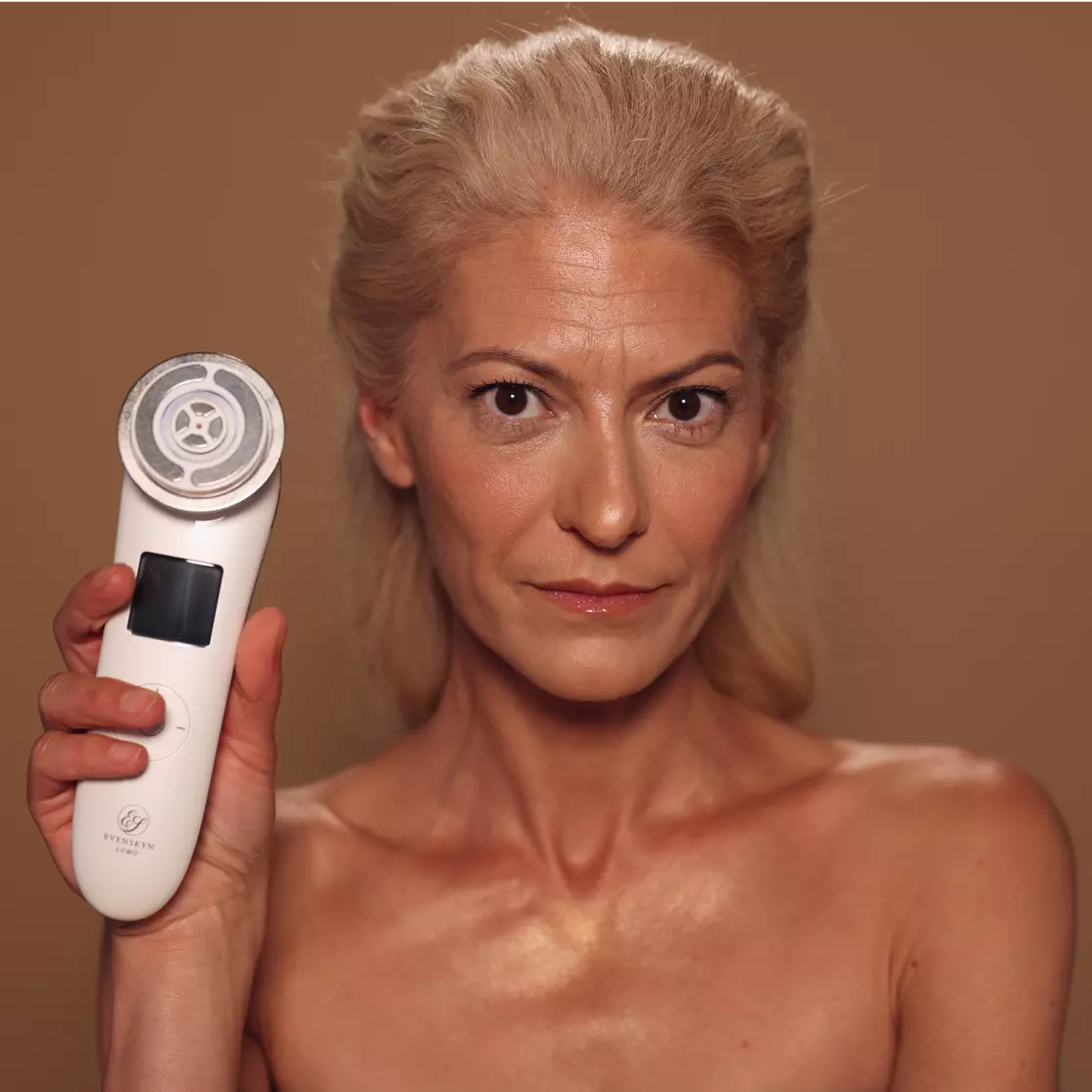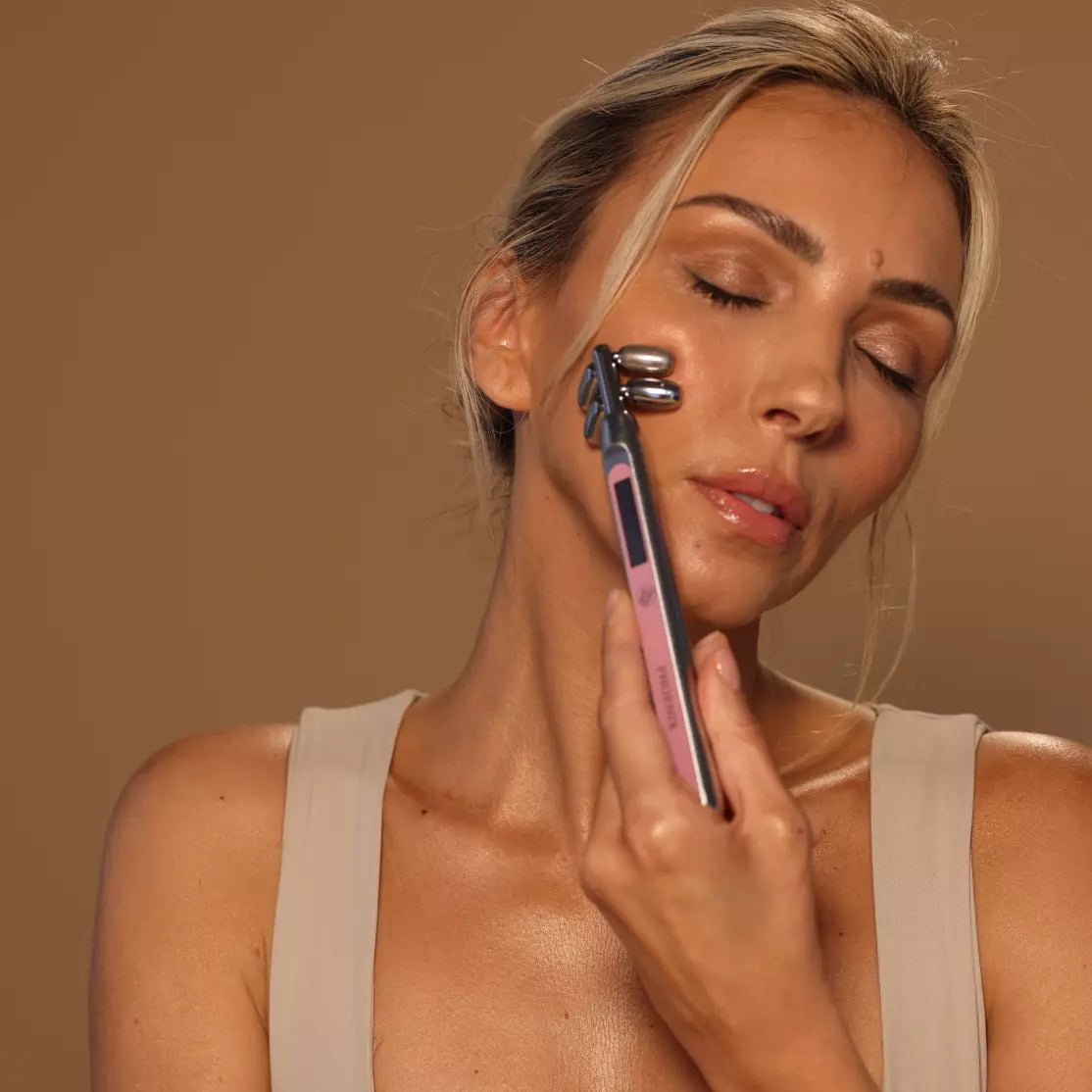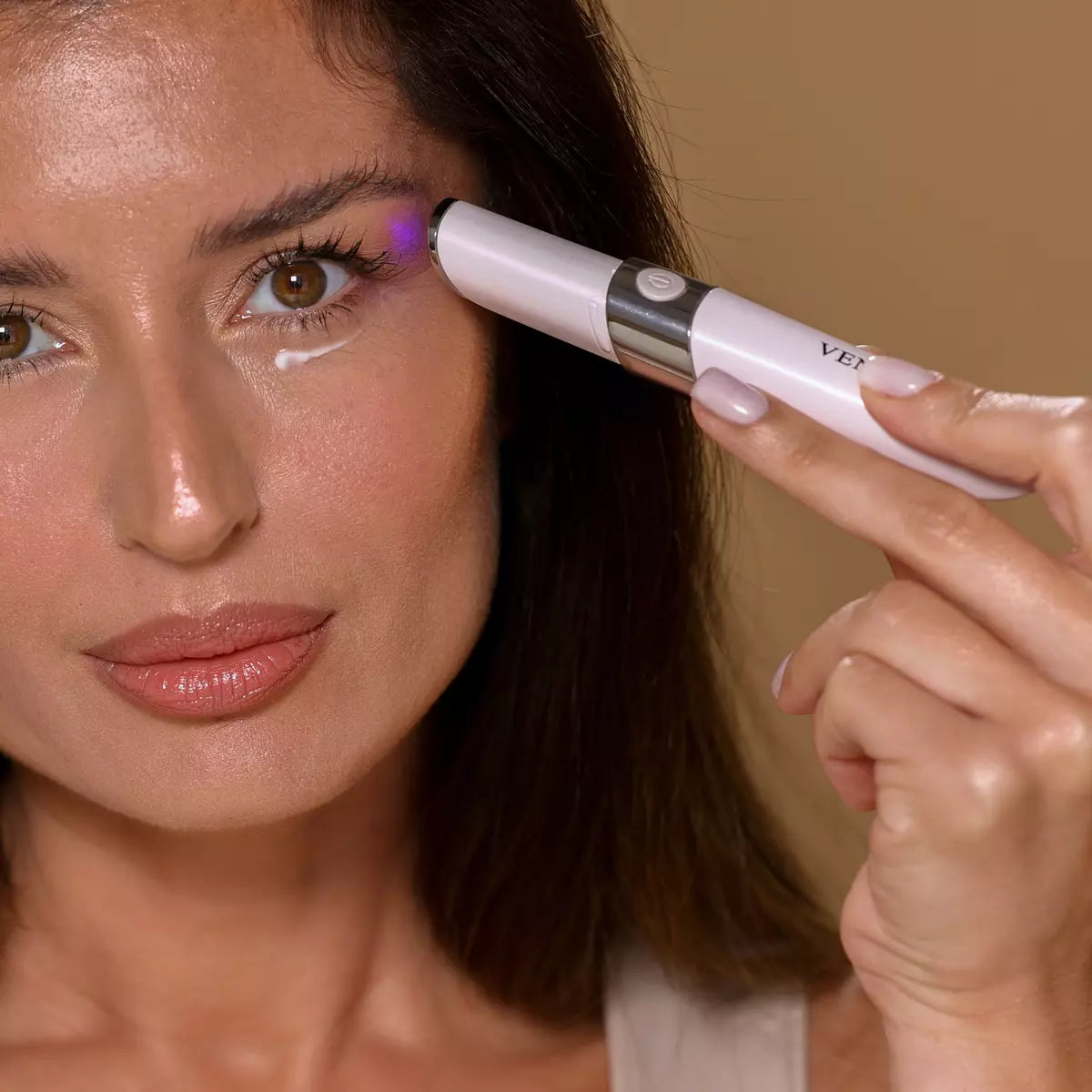 Experience comprehensive anti-aging benefits with our Lumo, Venus & Phoenix bundle. This trio of devices combines cutting-edge technologies to stimulate collagen production, provide radiofrequency and thermal stimulation, and contour your face with microcurrents. 

The Venus and Lumo work together to target specific tissue, while the Phoenix provides additional physical stimulation to enhance overall results. The cumulative effects of these devices deliver impressive results in less time, providing a complete anti-aging solution that addresses all your skin concerns.
---
Add the discount code BUNDLE170 at the checkout page
📦Pre-Order Bundle Now: Purchase this bundle with the updated Lumo⁺ version by clicking the Add to Cart button below.
---
Shipping Date: The New Lumo⁺ is expected to start shipping during the 2nd week of October, 2023.
---
60 Day Money-Back Guarantee
Usage Frequency and Duration
These guidelines optimize EvenSkyn Lumo and Phoenix's benefits while ensuring safe usage. Please keep in mind that these are suggestions, not strict rules. Listen to your body and seek advice from a healthcare professional if needed.
| Usage suggestion: | Lumo | Venus | Phoenix |
| --- | --- | --- | --- |
| No. of session per week | 1 to 2 times | 5 times | 5 times |
| Suggested days | Mon, Friday | Mon-Friday | On non-Lumo days |
| Min. per session | 5-8 min | 5-8 min | 15 min |
| Use with | Conduction Gel | Water-based cream | Any eye-cream |
| Technology | RF, EMS, LED, SMT, ION, ENI | Thermal Heating, LED, SMT | Microcurrent |
Learn more about Lumo & Phoenix
Read through the benefits of EvenSkyn Lumo, Venus and Phoenix and learn how you can bring your at-home skincare to a professional grade!
This product has no reviews yet.
This product has no reviews yet.
The experts in anti-aging skincare evenskyn